Thank you Iserlohn for sending us this bronze wind chime!
When my oldest daughter was a toddler we did a nine-hour road trip to Missouri to visit my mom and step dad. It was a nice trip, but when we were half-way home on the way back, the unimaginable happened. My daughter puked in the car when we still had another 4.5 hours to go! We stopped at the closest gas station and used up a lot of paper towels to clean up what we could. The gas station attendants knew what was going on and took pity on us and gave her some lemon lime pop to soothe her stomach a bit. While we were at the counter my daughter took notice of the wind chimes and as many toddlers would do, grabbed one and broke it. Since the gas station refused to let me pay for the broken wind chime, we bought a different one that used to be a lot fuller and purpler than it is today.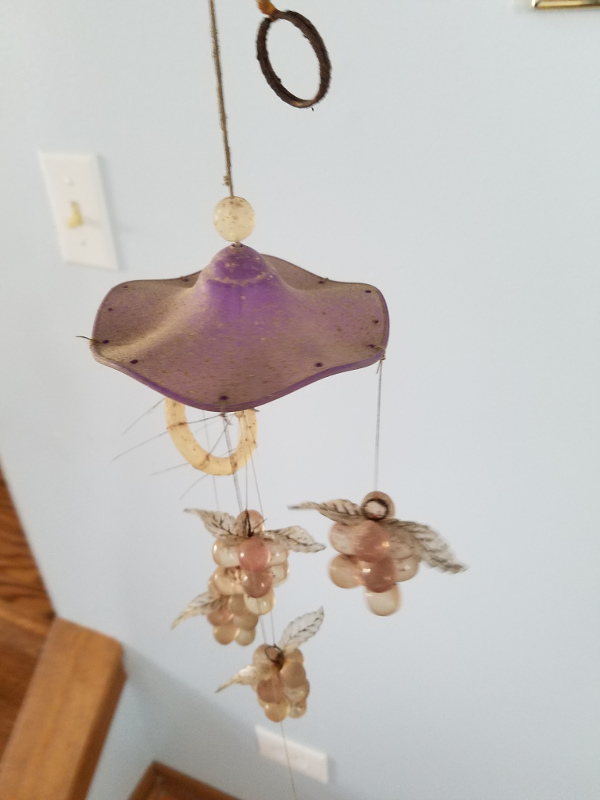 It's definitely time for a replacement. Upon opening up the new wind chime, I noticed that some of the chimes were tangled, but thankfully they were easy to separate again. There are also two extra hangers included with the wind chime. The build quality is good and it looks pretty sturdy with the exception of the plastic ring on top. While it won't rust like the previous one did, I still wonder how much of a beating it will take with the 50MPH+ winds we can get here in Illinois.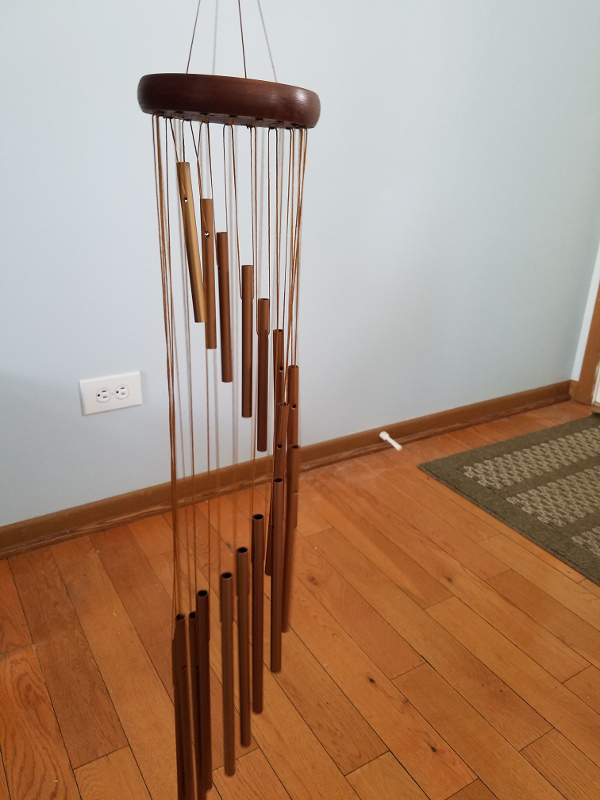 I like the bronze color, though this wind chime is available in silver as well. Both models are reasonably priced at $19.99. The design is sleek and the chimes sound great when there is a mild breeze outside. Thankfully, I haven't heard it in a violent wind storm (yet).

(Amazon Affiliate Link)