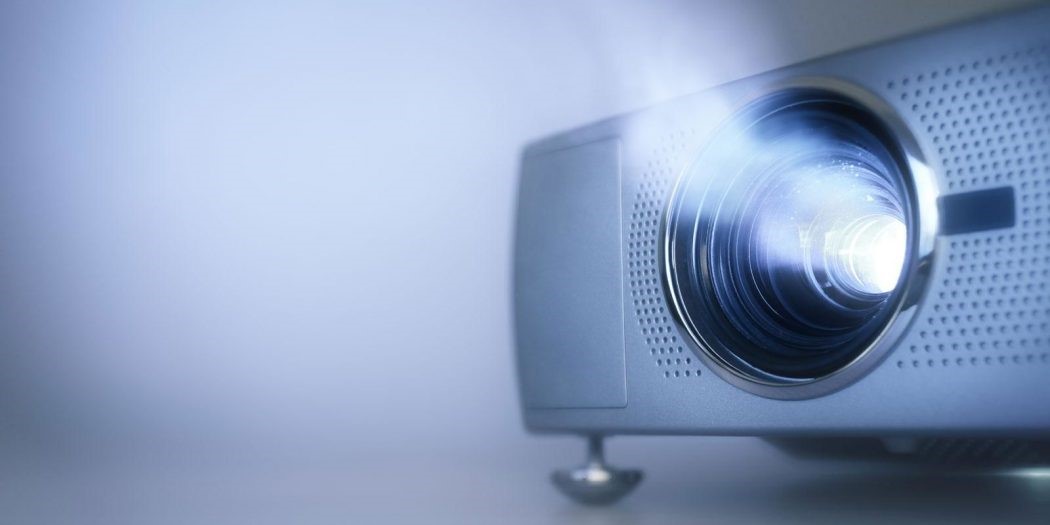 Projection is one of the best inventions in the technology era and short throw projector the most exciting breakthrough in projection technology. With more advanced lenses and lighting sources, they are not only useful in movies and office presentations but also good for gaming.
Due to more improvement in technology, today's models are highly-advanced and provide high-quality resolution and brightness. And most importantly, they are affordable. However, people facing difficulty when planning to buy the best short throw projector as so many options are available in the market. To assist you in making the right decision and selection, we have compiled a detailed guide that will lead you to get the best possible short-throw projector to enhance your gaming experience.
Benefits of Using Short Throw Projector
Easy to install: Installation and integration are usually affordable and flexible when using a short throw projector. They are designed in such a way that you can either mount the projection unit on a wall or install it onto the ceiling.
Great for small spaces: You can enjoy a home cinema experience in the smallest of space with short throw projectors. They are capable to eliminate the clutters such as people walking in front of the projection image, and focus on optimizing the overall watching experience during movies or presentations.
Advance technology: Nowadays, most of the projectors are equipped with advanced features in terms of picture quality, contrast ratio, and lamp life. With these features, you can drastically improve the way you conduct your presentations.
Better gaming experience: Previously, projectors were rarely used in gaming because they were too long in size and had fewer features. But the latest model of short-throw projectors come with a clear LCD or DLP technology with a variety of modes, such as gaming mode.
Buying Guide for the Perfect Short Throw Projector for Gaming
Once you've decided to buy a short throw projector, it's important to understand some of the important factors to get the best value for your money. 
Brightness
One of the important factors that you need to look for the best short throw projector is brightness. It is measured in lumens that define the level of brightness a projector can produce or how bright the image will be on the projection screen. If your aim to use the projector is in a dark environment, the low lumens may be sufficient. However, if you plan to use it brightly-lit rooms, then you should not go for anything below 3000 lumens.
Throw Ratio
Throw ratio is defined as the distance of the projector from the screen divided by the width of the projected image. Smaller is the throw ratio, wider will be the screen image from a projector. A short throw projector has the throw ratio between 0.38 to 1. This means the projector can fill an 8-foot screen from the distance of 3.5 feet. Because of the small throw ratio, many people use these projectors for gaming as not much space is required to get a stunning large image.
Lighting Source
The lighting source is the most important part of projection technology. Therefore, it's necessary to understand the difference between the types of light sources before buying a projector. The DLP "digital light processing" projector uses a fancy light bulb or mirrors to project images that can burn out easily and need to be replaced. On the other hand, the LCD projector uses laser and LEDs to create an image on the screen. They are usually last long with little or no maintenance compared to DLP projectors.
Resolution
Another important key factor while looking for a projector is the resolution. We recommend a high-resolution projector with at least a native resolution of 1280x768 which is good for projecting image with a 16:9 aspect ratio. If you have a good budget and want to run high-definition applications such as Blu-rays and gaming systems, then the projector with 1920x1080p resolution will be the best option for you.
Connectivity
Last but not least, connectivity is another important aspect you should look for. Today, most of the projectors available in the market have multiple connectivity ports such as USB, HDMI, DVI, and AV ports. Some projectors are also available with wireless connectivity such as WiFi and Bluetooth. These features eliminate the need for wires to connect your laptop or smartphones.
Final Words
When choosing a short throw projector, you'll need to know where you'll be using it and your budget accordingly. We hope this buying guide will help you to find a suitable projector for your needs. If you have any concerns about this article, let us know in the comment section below.