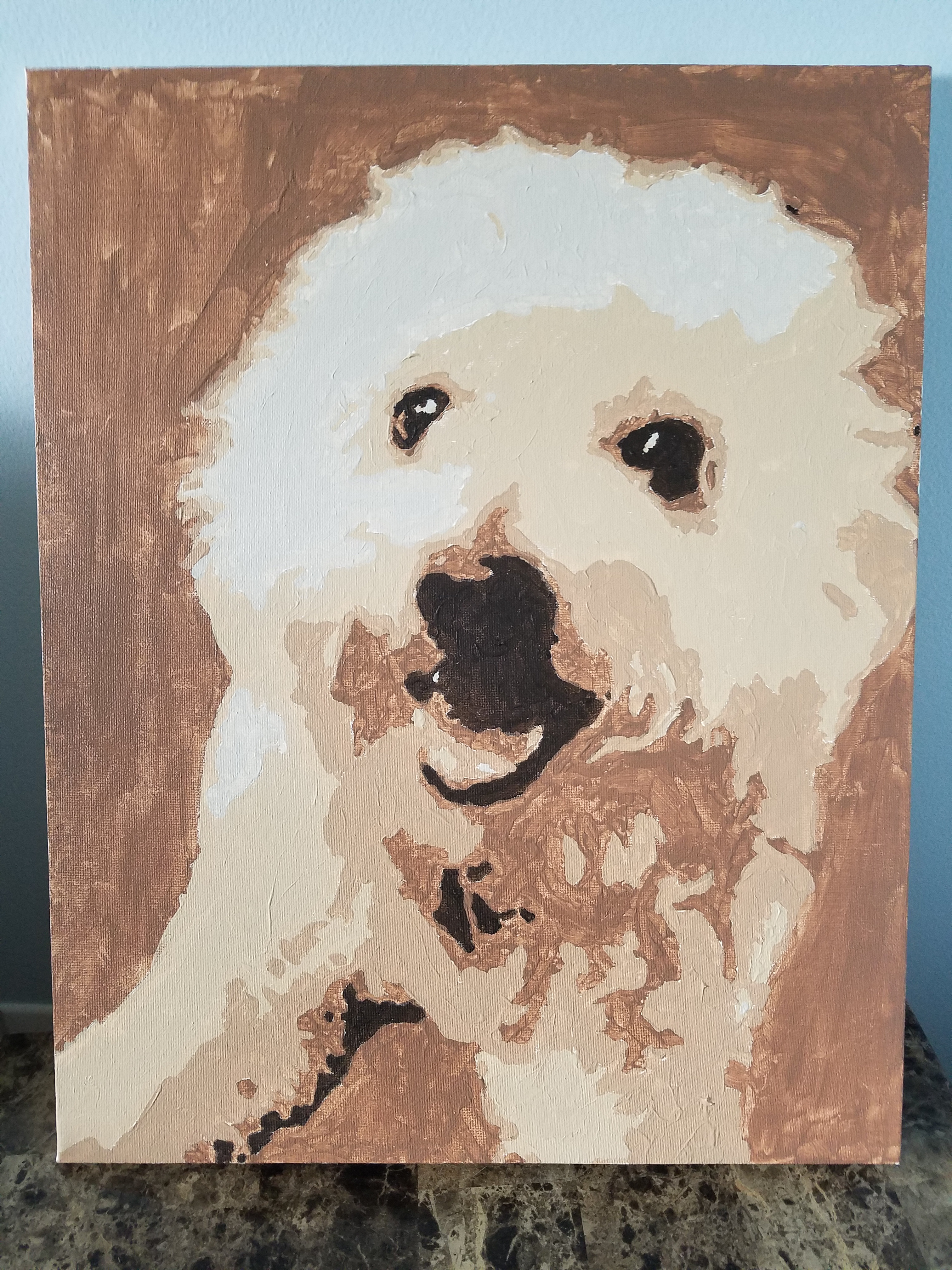 Thank you Gifted Custom Art for sending us a product sample to review!
GiftedCustomArt.com's founder Kevin West is a professional artist that grew up in the Boys and Girls Club as a child. He considers it his second home and worked there as a part-time teacher until he was diagnosed with stage three cancer. After he beat the cancer, he knew that God had bigger plans for him and wanted to share his passion for art with kids and adults alike. After seeing his daughter paint an astounding self-portrait of herself using his paint-by number concept, he knew he was onto something big.
The painting kits sell for a promotional price of $99.95 and includes a 16" X 20" canvas that come pre-printed with an outline of your image marked with which color to paint the different sections. The photo submission guidelines give tips on ideal file submissions and restrictions such as copyrighted photos are not permitted. For best results the image must be close up, high resolution, and only featuring one or two people/subjects.
There are six color palettes to choose from (rose, green, blue, purple, black, brown) and five shades of paint will be included in the kit. Five paint brushes of different widths are bundled in as well. Last but not least are the disposable smock and easel. The easel is cardboard and didn't come with any instructions on how to assemble it. I wound up using my kitchen table for painting a portrait of my dog.
The painting took me a couple of hours to complete and my son helped out by painting some of the larger sections. The tinier areas needed the smaller tipped paint brush and I wound up using all five brushes throughout the project.
Overall this has been a positive experience and I highly recommend it for anyone who wishes to paint a loved one. Gift certificates can be purchased and they can provide an excellent present for anyone who enjoys painting no matter their skill level!