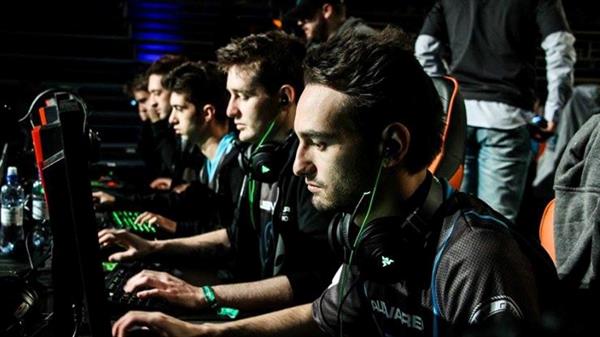 Smart and young CS players are well aware of the benefits of gaming. They're not afraid to believe in their chance of making it big, so they're often sacrificing the rest of their daily activities in order to become successful counter-strike players.
Regardless of your age, playing a complex video game like CS should never make you feel that you're wasting your time. If your friends and parents judge you, they're doing so because they don't understand the value that we can extract through such experiences.
However, regardless of your age, you should never allow video games to make your life worse and stop your personal and professional growth.
When it comes to college students, there are many individuals who are sabotaging their future without even being conscious. Failing in college is not something you want to happen, especially if you're committed to grow and become a responsible adult, and you cannot allow computer games to put you in that position.
In today's post, I'm going to share 5 relevant tips for college students that want to succeed in good games like Counter-Strike more than anything else while still wanting to create a balance in their life. Pay attention and apply!
Establish Solid Objectives
To succeed at Counter-Strike, you need to treat your experience like a mission rather than entertainment. Getting to the top of the ladder requires a lot of work, experience, mistakes, lessons, emotion control, and so much more.
Therefore, establish your objective first and set a deadline. Create a strategy based on habits and keep repeating those habits until your objective is reached. For example, an objective could sound like this:
"I will pass X and Y exam by 20th of January while ranking up to Nova 2."
Take that objective and give it your full attention, energy, and time.
Assume Responsibility for Your Growth and Actions
If you want to be successful at anything you do, you need to be responsible. A responsible person is someone who understands the impact of his own actions and the consequences that are about to follow. No lies, no blaming, no complaining.
If you want to learn more about responsibility, you should check the crucible essays and learn from the characters who are committing the most mistakes.
Either way, when it comes to CS and college, assuming responsibility is about understanding that you cannot ignore either. For that reason, you need to have a very well-defined purpose (as mentioned above) and create a solid action strategy around it.
Understand the Purpose of College
Before you go to class or write an essay, remind yourself why you're doing it. You are here because you've chosen to be here, but also because you know that it will help you become a better person. Acknowledge the purpose and embrace it!
Important vs. Urgent
When it comes to balancing games and college, you need to think in terms of important vs. urgent.
When you feel like playing, ask yourself what's more important: this game or this essay? What are the consequences of each action? What do you really have to do now?
Use this comparison and make smart choices whenever you're not sure about what you have to do next.
Commit to Be Good at Everything You Do
If you want to be successful in life, you need to approach a winners' mindset. Be great at what you do and never stop improving yourself.
Since you're also in college, why not raise your standards and do great at school too?
It doesn't have to be games vs school. It can be games and school!
It all starts with a decision. A commitment to be good at Counter-Strike, a commitment to finish college without problems, a commitment to live an abundant life!
Takeaways
The benefits of video games cannot be denied. The Esports industry is growing every year and the standards for reaching the higher leagues are getting higher every moment.
Succeeding in Counter-Strike takes a lot of focus and balance. If you're serious about becoming really good at this game, you need to be serious about becoming the best version of yourself. That includes passing your college exams, eating healthy, sleeping enough hours each night, exercising on a regular basis, and so on. Take today's tips into consideration and take action!
BIO: Joshua Robinson is a highly talented CS:GO player, academic tutor, and blog writer. He is passionate about gaming since he was a very young man, and he's always been a big supporter of the benefits provided by video games. In his free time, he's a father of three children and a supportive husband.