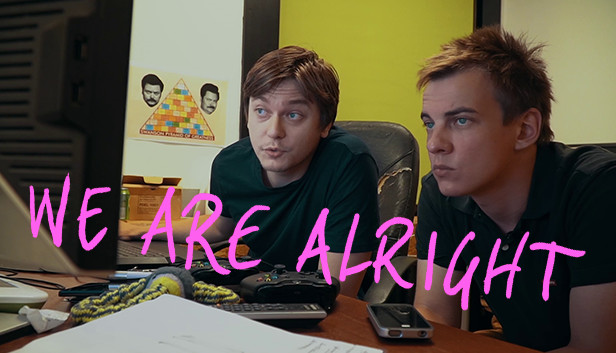 Thank you Borys Nieśpielak for sending us this digital film to review!
Making a video game that's fun and stands out from the crowd takes a lot of time and effort. Many indie games remain obscure and don't get insanely popular like Mojang's Minecraft. In fact, many game developers get discouraged and quit once their game releases and fizzles shortly afterward.
We Are Alright is a sixty-four minute documentary about Lichthund's founders Bartek and Rafel and the preparations/launch of their first title, Lichtspeer. The audio is in Polish, but thankfully, it's subtitled. The film begins five months from release day and continues on though the game's launch on Steam and PS4.
Until the launch, there are several bugs and issues that need to get sorted in order to get Sony's approval. Time and money are tight, as the composer is seen asking for his money and in order to break even the developers are hoping to sell 10,000 copies or 300 a month to make ends meet.