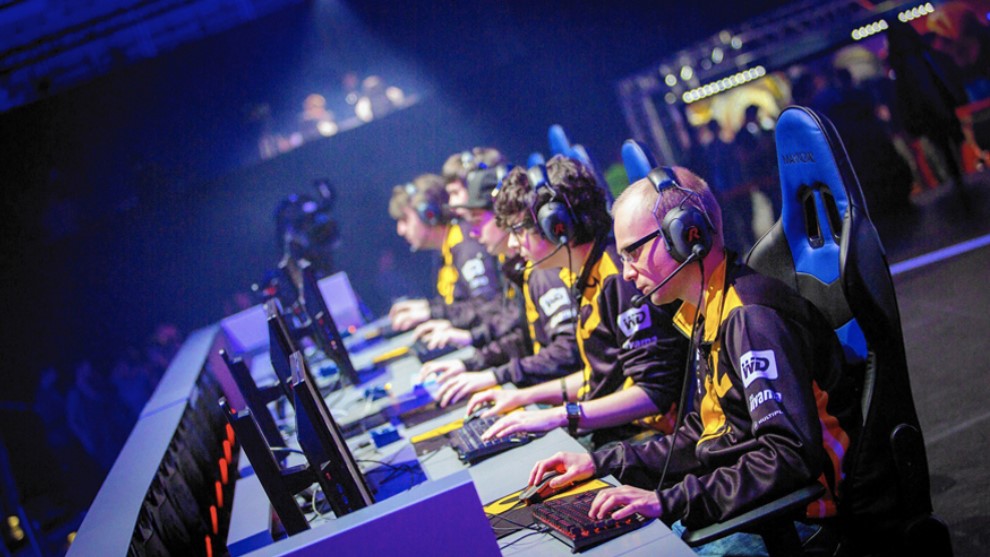 VALORANT, RiotGames' latest release, will be hosted in a three-day event this weekend September 11th-13th. This Ignition series tournament will be hosted by Danish organiser BLAST, on Twitch.tv. RiotGames and BLAST partner up to pit four teams against each other for a prize of €50,000($58,890.) The teams: Ninjas in Pyjamas, Team Liquid, G2 Esports and FunPlus Phoenix will face-off in a best-of-three bracket leading into a traditional best-of-five finale. The series will only be available on Twitch so make sure you log in on Friday, Sept 11th to check it out!
BLAST Director of Product and Experience, Nicolas Estrup, stated that "VALORANT has enjoyed record-breaking success since its launch..." He believes that BLAST will be able to lead the way in tournament production with their "...fan-first approach." The company has almost exclusively hosted CS:GO events in the past, you could bet on CS:GO if you fancied a flutter, with an expansion into Dota 2 earlier this year, so it only makes sense that they would be behind a similar title like VALORANT. It will be interesting to see how the team at BLASTapproaches the game that has the bones of CS:GO and the polish and innovation of Overwatch.
Cloud9's CS:GO division gets a new member as Henry "HenryG" Greer announces his retirement as a six-year CS:GO caster and steps into the role of general manager. Alongside him, Aleksandar "kassad" Trifunovic, former coach of 100 Thieves and new coach for C9, plans to re-tool and develop the new roster. During an interview with Dexerto, Greer stated he was ambitious in his vision for the team and said: "The Cloud9 Brand speaks for itself, it is one of the absolute cornerstones of the esports landscape."
Cloud9 was founded in 2013 and has since grown to become one of the most notable esports organizations on the planet. They offer professional teams in League of Legends, CS:GO, and Hearthstone, amongst many other titles. The company is no stranger to success, boasting a myriad of honours, achievements and tournament wins over the years.
We look forward to the coming months of Cloud9's CS:GO dynasty as it ebbs and flows to the new caretakers "HenryG" and "Kassad."
Will players start drinking Bud Light during games? Parent company Budweiser has applied for the trademark "official beer of esports." While the majority of professional esports players are above 21 years of age, the average viewer is 28.  It's not surprising then to see a massively successful sponsor like Budweiser advocate for its spot in the industry, though why not sooner is a mystery.
It's no doubt that esports is on the rise everywhere in the world, especially during the global pandemic. With most traditional sports cancelled (except baseball and basketball), remote schooling and more work-from-home scenarios than ever before, esports are feeding off the increase in gaming traffic and viewership. This gives companies like Budweiser opportunities to branch into new markets and influences the professional world of gaming. They are not the first to arrive and will definitely not be the last to stay.
Bud Light, a subsidiary of Budweiser, is one of the largest advertisers of the esports industry; sponsoring powerhouse titles such as NBA 2K and League of Legends. This September the company has launched its first championship, Battle of the Best on its Twitch channel. They are looking to the future with ambitions to sign talent and increase their view count on Twitch. According to GlobalData, the industry is predicted to reach a worth of $300 billion by 2025, a number that triples the 2019 film industry. I wonder if there will be more films about pro-gaming or if AAA studios will also sponsor esports players and teams…
Now more than ever companies and athletes are investing in the world of esports. Known investors include Mark Cuban, Rick Fox, Tony Robbins and Post Malone. The possibilities are endless. There could be a cross between traditional and esport merchandise and branding. The entire world of sports is upside down right now, spinning and mixing together. I'm sure what will come as a result of this will be an expansion of all sides of the industry.