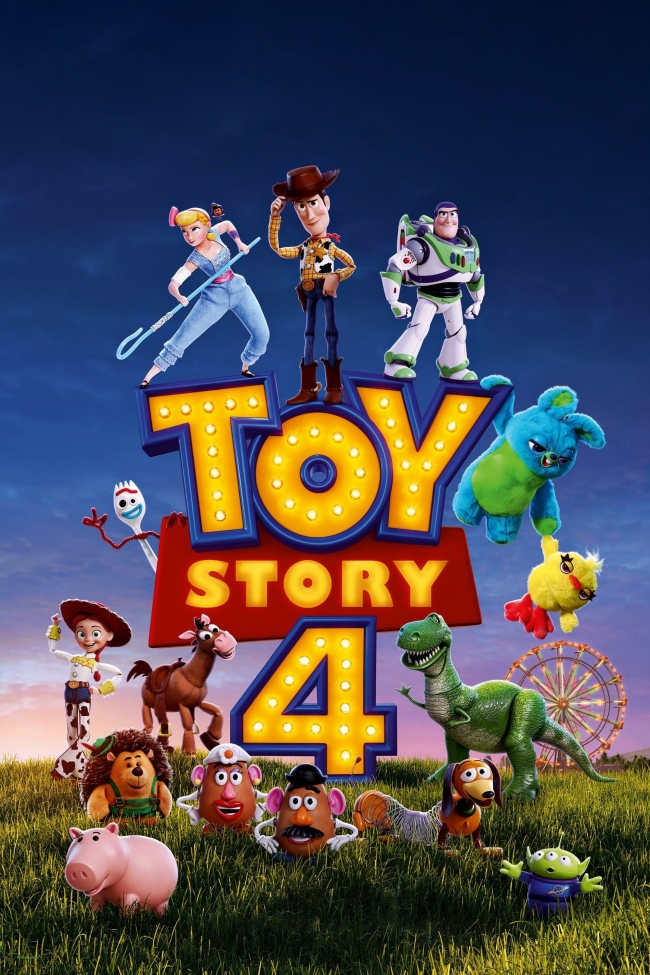 Thank you 4DX for providing my family with tickets to see this film!
Hearing that Pixar was revisiting the series made me skeptical, especially with how well the previous film concluded the series. I must say that I was pleasantly surprised and enjoyed this film quite a bit.
The story begins nine years in the past on a rainy night when Woody and Bo Peep get separated because he wouldn't follow her and stayed behind to be with Andy. The water and rain effects look amazing and the visuals are way more detailed and advanced in comparison to the original Toy Story film from the 90s. I like how the 4DX experience has flashes of light in my peripheral vision when lighting strikes and fireworks pop. The gusts of air blowing in the theater definitely add to the experience as well.
After Bo Peep's departure, the film resumes the story present-day with Woody and the gang with their new child, Bonnie. Unlike Andy's room, Woody isn't in charge - that role is delegated to a purple-haired doll named Dolly. In fact, Woody isn't played with much anymore as Bonnie prefers playing with Jessie the cowgirl more. Despite feelings of neglect, Woody is still loyal to Bonnie and wants to help her adjust to kindergarten.
During orientation, Woody sneaks into Bonnie's backpack despite her father not wanting her to bring toys to school. Thankfully, Woody tagged along so he could cheer Bonnie up without alerting her to his presence. That day, she literally made a new friend, Forky, out of a spork, googly eyes, popsicle stick feet, and pipe cleaner arms and hands. Unfortunately, Forky has a desire to be trash more than a toy. Woody has to keep bringing him back to Bonnie as he's her new favorite toy.
On a family road trip, the toys get separated for various reasons and have some tough choices to make as a result. Bo Peep and Woody are reunited and work together to rescue Forky from some creepy toys at an antique store. If you're easily startled, you may not like the multiple jump scare scenes. There are some lessons about love, sacrifice, and loyalty. Some humorous bad examples are in this film as well.
Overall, my family enjoyed this movie. Because of some technical difficulties, we did not get to watch the previews or Pixar short. We did get free movie passes for the inconvenience though. The 4DX experience was excellent, especially during the skunk car scenes. If you've enjoyed the previous Toy Story movies, be sure to check this out (in 4DX if you have it nearby)!