Introducing Your Children to the Computer: 5 Tips
 Nowadays, exposure to technology is ubiquitous and starts at a very young age. There is a general compromise that computer literacy is an essential skill both in daily life and in a professional setting. While the rate of computer literacy is lower among older people, it is virtually unimaginable for younger people to lack this skill - it has simply become a must. Nevertheless, there is significant debate surrounding the question of when exactly to start a basic course of computer for children.
Some think that teaching their kids such essential skills from a younger age offers them a competitive edge in this world, while others are worried about the dangers of exposing children to digital technologies too early. Among such dangers could be excessive use and addiction especially to computer games, excessive consumption of entertaining content over useful one, exposure to harmful content on the Internet and even to cyberbullying.
But as suggested in this article by the Canadian Language and Literacy Research Network, perhaps an even better question is HOW  exactly we introduce computers to the young. With enough control from adults and by following a series of recommendations, it is possible to make the best of these digital technologies.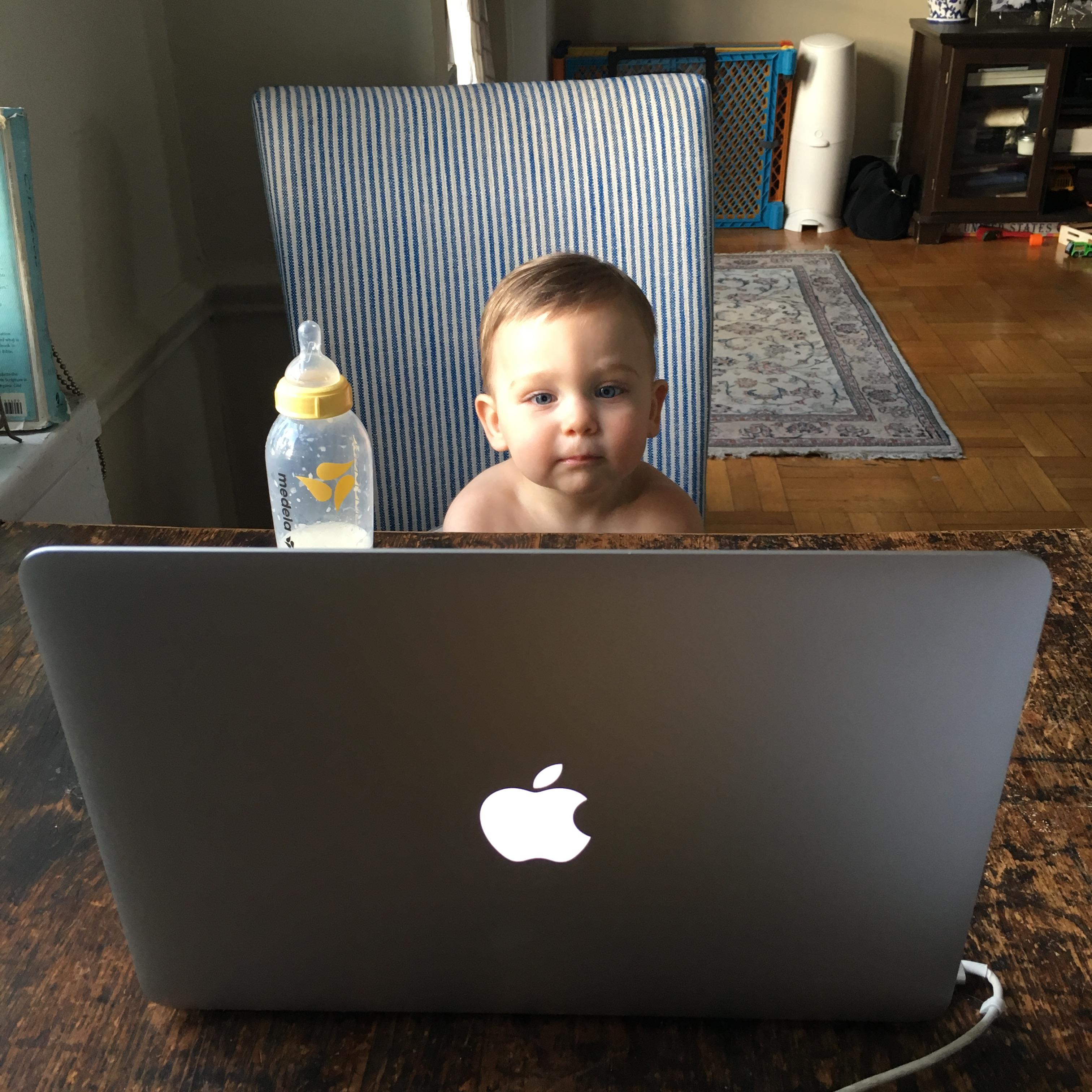 5 Key Recommendations
Don't Rush It
The American Academy of Pediatrics considers that children shouldn't be exposed to screen technologies in the first 2 years of their lives. Some deem this estimate too conservative but the truth is that it is only after 3 years of life or so that your children can make the most of digital technologies. Before this age, many skills like visual perception or speaking are underdeveloped, so that kids can't grasp basic concepts.
Teach the Kids How to Treat Computers
As this wikihow article mentions, among the first things children should be taught is some basic computer etiquette. Typical examples include keeping food, liquids, and dirt away from the computer, avoiding risky maneuvers that can result in a sudden drop or a cracked screen, turning off the device after use. Only after these basic lessons are learned can a computer and children coexist.
Teach Your Kids to Search for Information Online
Information is considered to be the most valuable thing in our times and being able to locate it efficiently is a fundamental skill that benefits everyone without exception throughout life. One of the first things you should teach your kids is to run a basic query in a search engine. Show them how to search for encyclopedia articles, news, videos, images, show them that they can search for similar images by uploading their own images.
 If your kids learn their way online and how to find the information they need, there is little chance they will enter your room and ask will you write a research paper for me later when they grow up and go to college. Importantly, if you teach them to search for information early enough, they would keep refining these skills until they become true masters surpassing their teacher.
Introduce Them to Educational Games
Learning is always more efficient if children have fun in the process. After all, this is what computers, tablets, and smartphones excel at by being interactive and by making use of beautiful graphics. One key way to have fun is by playing computer games, although you should carefully select which ones to make available - only those that bring some value are relevant. Curiously, computer games can even help improve writing skills.
Limit the Amount of Time Spent in Front of the Screen
We all know how addictive our devices can be - even adults constantly fall victim to these. This is even more true for children who have a much more difficult time controlling their impulses and urges. Screen technologies shouldn't be allowed to disrupt the healthy lifestyle, they should not interfere with traditional learning, with "family time", with outdoor activities and playing with other children.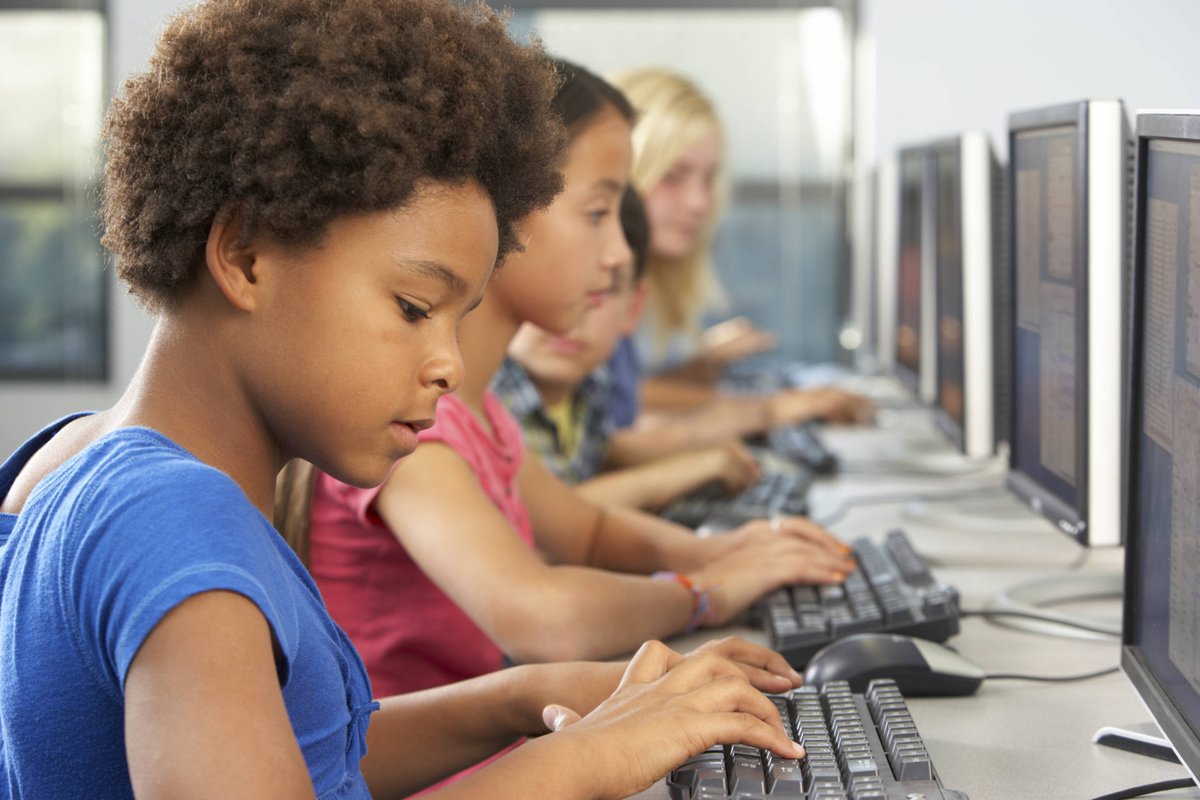 In Conclusion
Given the limited scope of this article, above, we list only a couple of important recommendations. There are many more though, such as making use of kid-friendly hardware and software, setting regular breaks when using screen technologies, using the eye care mode late in the evening to limit blue light that can disrupt the normal sleep cycle.  Yet another idea is to perform activities like coloring and painting on a computer. This is not only more ecological, but it also helps you avoid the mess and trains the kids in interacting with the hardware.
Importantly, throughout the process, appropriate terminology should be used, such as the "mouse", "keyboard", "delete", "restart", etc. so that kids get used to it. Most of the basic terms are fairly intuitive and easy to learn, but even if the children don't yet know such words, it is a good chance to expand their vocabulary. By replacing these terms with others that you deem more easy to comprehend or memorize, you may actually do more harm than good. Anyway, kids absorb new information very easily so that any linguistic challenges would be easily overcome.
Author's Bio
Connie is interested in educational policies, as well as various educational technologies and services. She often explores what these services have to offer and how they can be used to the student's advantage. Connie also has a vast collection of posts that aim at helping students improve their essay writing skills.