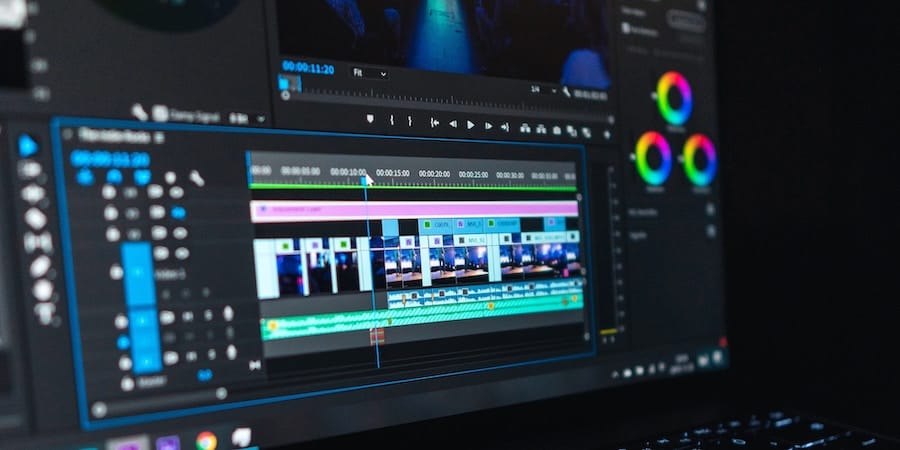 Gaming videos are a great way to gain a following on your channel. You can have hundreds of interested viewers become a part of your community by uploading gaming videos regularly. Gaming videos are gaining popularity these days, especially when the pandemic has forced so many of us to stay indoors. So many viewers try to escape the daily realities of life by watching these videos. Gaming videos are also popular because many viewers are gamers themselves, trying to learn the game's tricks while watching these videos.
If you are a gamer and you're considering putting up your gaming videos online, you will need the best game video editor to help you create the most engaging videos. Here in this article, we have listed the best online video editors for making powerful gaming videos.
The best online video editing tools for your gaming videos
Movavi Video Suite
The Movavi video editing tool is a popular all-in-one video editor that can be used comfortably by video editors for creating impactful videos. You can use this editor to grow your gaming followers by creating videos with amazing effects, capture screens, edit images and videos, and convert media.
It starts with Movavi's powerful screen recorder that can easily record or capture your screen. This is useful for capturing a live stream or catching the entire action while recording sounds. The video editing community most loves this tool because of its intuitive interface and ease of use on Mac and Windows.
This video editing tool is extremely user-friendly and lightweight; hence, highly recommended for new YouTubers or people who wish to make vlogging their profession. One does not need prior expertise at video editing to use this video editing program because of its simple interface. It allows you to create stunning videos of HD and 4K quality, irrespective of the hardware and system you are using. The free version has lots of features like color adjustment tabs, voice-over recording, adding transitions, rotation, editing speeds, splitting and trimming the videos, etc. The paid version has many more advanced features.
VSDC
The VSDC video editor can be used by beginners and intermediate video editors with minimal effort to create amazing videos. Actions like splitting, cropping, flipping, rotating, trimming, and merging videos can be done easily and within minutes to create seamless videos. This video editor comes with 800+ effects and allows you to import and export files in any format, add any music, use overlays, filters, animated text, and messages. In addition, it allows you to add transitions and motion elements for cool transitions between clips. The motion elements feature available in the paid version identifies moving objects in the video to add various elements.
In the VSDC editor, you can embed webcam recordings and use color blending features to give a better effect to the video. The gaming video can be easily shared via different devices in the HD and standard format with options to upload directly on FB and YouTube or burn it to DVD.
Invideo
InVideo is one of the fastest-growing browser-enabled video editors online. What makes this tool most convenient is that you can use the browser to edit your video. All that you need to do to get started is to create an InVideo account. You don't need to have advanced technical skills at editing to use this tool, as it has an intuitive interface  and user-friendly features that allows even beginners to create professional-looking videos within minutes.
InVideo allows you to edit each video clip, add or delete scenes, add special effects, voice-overs, and more to create impressive gaming videos. This feature-rich game video editor helps professionals and amateurs create stunning videos. It also comes with hundreds of customizable templates to create videos from scratch. Its free speech and voice-over tools will allow you to add narrations and subtitles to make your game videos more impressive. You can easily upload your video clips and audio files to the project with its drag-and-drop feature. Choose from over 4000 free-to-use templates and enhance your videos with the huge library of royalty-free audios and videos clips. Moreover, it also features the world's first intelligent video assistant (IVA), which recommends corrections and suggestions such as text alignment, colors, animation speed, and other parameters to recommend suggestions on aspects you might have missed.
Adobe Premiere Pro
Adobe is a known name in the multimedia industry and is one of the premier go-to tools for professionals. It is a paid video editing tool and is perfect for those with prior video editing experience. They have an initial seven-day trial period where you can try the software for free. This software is recommended only if you have editing experience or the knack to edit and learn nuances of editing fast due to its power-packed advanced editing features.
Having said that, the Adobe Premiere Pro is one of the top video editing tools, without any second thoughts! The best-in-line audio tools, music tracks, graphics, animation, drag-and-drop features, color adjustments, in-built presets, and more await you as you start editing your game videos on this software.
Other features include Motion Graphics template, seamless connectivity with Photoshop, working on Adobe Creative Cloud, Adobe Sensei, subtitles, automatic transcriptions of dialogues, and much more. Adobe Premiere Pro allows you to work with any kind of footage captured using a professional camera or a smartphone.
iMovie
Are you looking to create Hollywood-style gaming videos? Try the cinematographic magic of iMovie for 4K resolution, compatible with iOS and macOS. Once you have added your media files to the project, you can trim each clip, add a background score, add effects, titles, extra-special effects, pick from 13 video filters, choose from in-built sound effects, and do much more.
Just like any other video editing tool, iMovie also offers a choice of fonts and colors, scale pinching, gradients, patterns, adding and adjusting titles, unique green-screen effect, etc. For added convenience, you can also transfer the editing job from your iPhone to iPad to Mac through iCloud Drive with access to professional editing features.
Conclusion
These were our top choices of video editing tools that can help you create impactful gaming videos. Ensure that you research well before making a choice and when you do so, stick to the chosen one till you get the hang of all the features. Explore all features, and if required, watch online tutorials to understand how to use these video editing tools to make the best gaming videos.