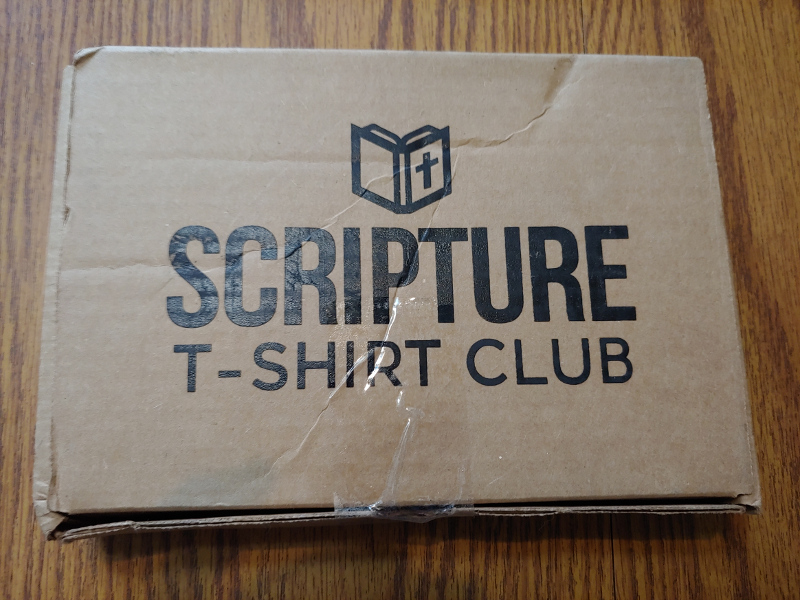 Thank you Scripture T-shirt Club for sending us a review sample!
T-shirts are comfortable, attention getting, and often stylish. If they have words on them, people will usually take the time to read what your shirt says. What better way to spread God's Word than wearing a comfortable, stylish, and easy to read t-shirt? The best part is that the t-shirts from scripturetshirtclub.com come directly to your mailbox! Along with your t-shirt are cards with the same verse on them to share with others. Spreading God's Word has never been easier!
The t-shirts are available in men's or women's styles and the material is a 50/50 cotton polyester blend. Though the verses are the same on the men and women's shirts, the female version has a fancier font. The material feels nice and comfortable, but I can't vouch personally for it since the sample sent to me was too small to try on. My daughter on the other hand was eager to take it off my hands.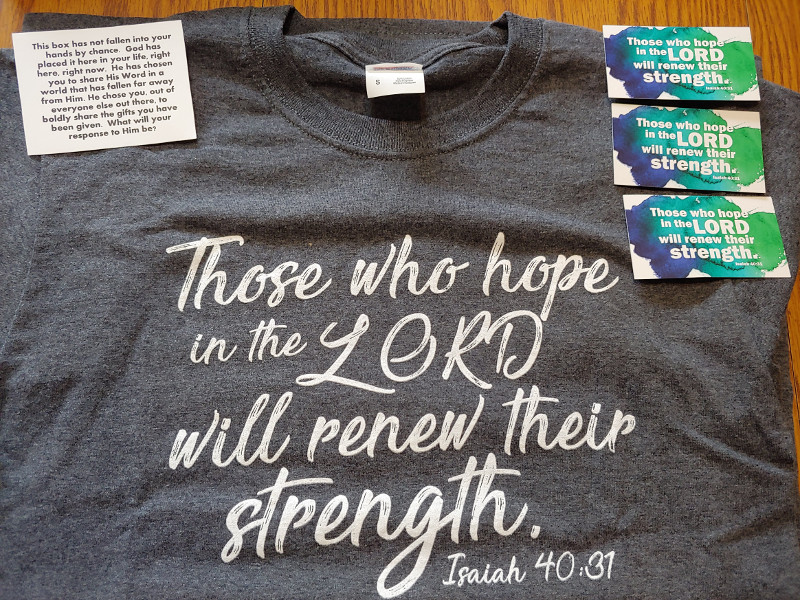 The verse on the shirt and three cards I received was Isaiah 40:31 "Those who hope in the Lord will renew their strength". That's a great verse and certainly one worth sharing with others. The price isn't shown on the website yet but it will be close to $20 a month which is very reasonable. A fresh and fashionable verse to memorize and share would be a great blessing for any Christian.
There's a newsletter available to join and if you sign up you can get 20% off and a chance to get a free t-shirt. The first winner will be chosen on their launch date of July 1st. If you're looking for some new clothes to wear or a fresh way to share God's Word, check out the Scripture T-shirt Club!