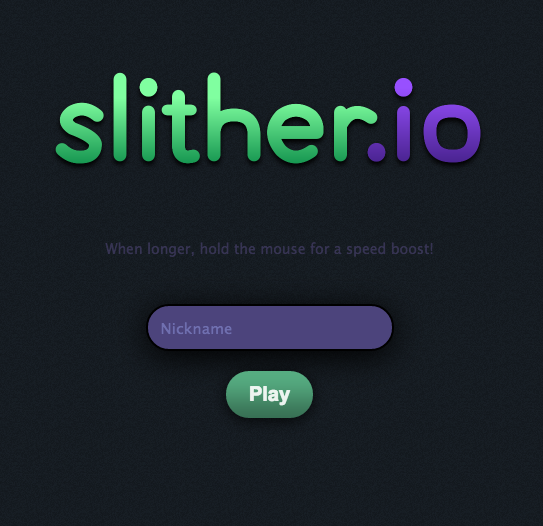 Fresh on the heels of Agar.io is a new, exciting multiplayer game: Slither.io. Challenging for casual and advanced gamers alike, Slither.io is one of many free titles available at Poki.com. It's essentially a highly competitive and fun multiplayer version of Snake. Below, we've outlined five of the best reasons to play Slither.io.
5. It Really Is Free
Not every "free" game is truly without cost. Many of the most popular online games are free to play, but inundate gamers with invasive advertisements. Or, all too often we start a game at the beginner level, and have a difficult time progressing due to competitors that have paid for upgrades and special abilities. Slither.io doesn't incur any of these issues, because it's completely free, and there's absolutely nothing to pay for. Everyone is on an even playing field.
4. Quick to Start
Slither.io is a casual multiplayer game. By casual, we mean that every player can begin a game within seconds. When you're done playing, simply close the game or your browser, and start fresh next time. There's no lengthy registration process or progress to save. There aren't any introduction videos, cutscenes, or ending credits. Slither.io is one of the most convenient games to join and leave whenever you wish. That's why it works great on desktop computers, tablets, and mobile devices alike—try Slither.io and see.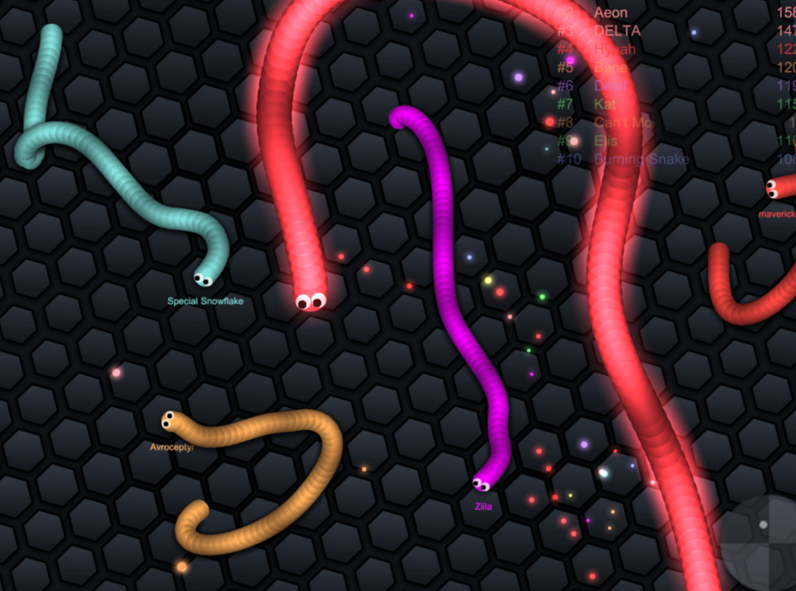 3. Easy to Grasp
There's nothing more frustrating than reading a game manual, memorizing complex controls, and losing because you accidentally pressed the wrong button. Slither.io has an extremely simply control scheme and practically no learning curve. During the game, your snake will follow your cursor. Point the slithering reptile in any direction, and it will go there. For a quick speed boost, simply click and hold—that's all there is to it. This type of one-button gameplay is the key to attracting all types of players. Young, old, casual, and hardcore gamers can master the control system instantly.
2. Healthy Competition
Multiplayer games are extremely popular because they bring people together. In Slither.io, there are no teams, but everyone shares the same arena. Every second of gameplay is shaped by individual players. Certain parts of the map may be inhabited by gargantuan snakes, and other sections may be filled with smaller, more defensive snakes. Each player chooses where they want to go and with whom they interact. The always-visible leaderboard is a constant reminder of how you currently compare to other gamers. Jump into the competition, and feel the joy of thriving!
1. Fun, Fun, Fun
The best reason to play Slither.io is for sheer entertainment. It's an undeniably fun game that uses simplicity as a vehicle for addictiveness. Crawl, eat, slither, and grow. The bigger you become, the more you have at stake. Sometimes it takes a minute to climb the ranks, and other times, well, it just doesn't happen. The most important thing is that you have fun trying. Be the best snake you can be in Slither.io!
Disclaimer: This article has been provided by one of our donors - Poki.com