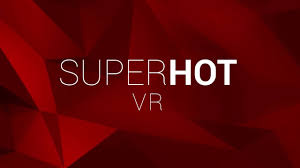 Game Info:
SUPERHOT VR
Developed by: SUPERHOT
Published by: SUPERHOT Team
Release date: December 6, 2016
Available on: Oculus Rift
Genre: FPS
Number of players: Single-player
ESRB Rating: Teen for Violence and drug reference
Price: $24.99
Thank you SUPERHOT Team for sending us this game to review!
SUPERHOT was successfully Kickstarted in June of 2014 and exceeded the initial goal by $150,768.  For as little as $14, backers could get a DRM-free version of the game that we reviewed here.  Backers are also entitled to the newly re-vamped VR edition which sells exclusively on the Oculus store and will come to Steam sometime in the near future.  Until that happens Vive owners can play the game using Revive.
SUPERHOT VR uses the same formula of slow motion FPS action where the enemies only move when you do.  Any movement including your head or hands will prompt your attackers to charge at you or fire their weapons.  If you have ever wanted to relive the slow motion Matrix scenes, it's possible with this game and an Oculus Touch setup.
The Oculus Touch integration is great and I experienced minimal glitches.  I once launched the game and only one of my hand controllers was not detected for some reason.  I actually did pretty well one handed.  It's so fun to catch a rifle with one hand and literally blow the enemy to bits in the same instant.  Since the enemies appear to be made of glass they shatter upon impact.  There is no blood or gore to worry about here.  When I relaunched the game, both controllers were working again and I was able to get further in the game with two hands.  Dual wielding is fun too!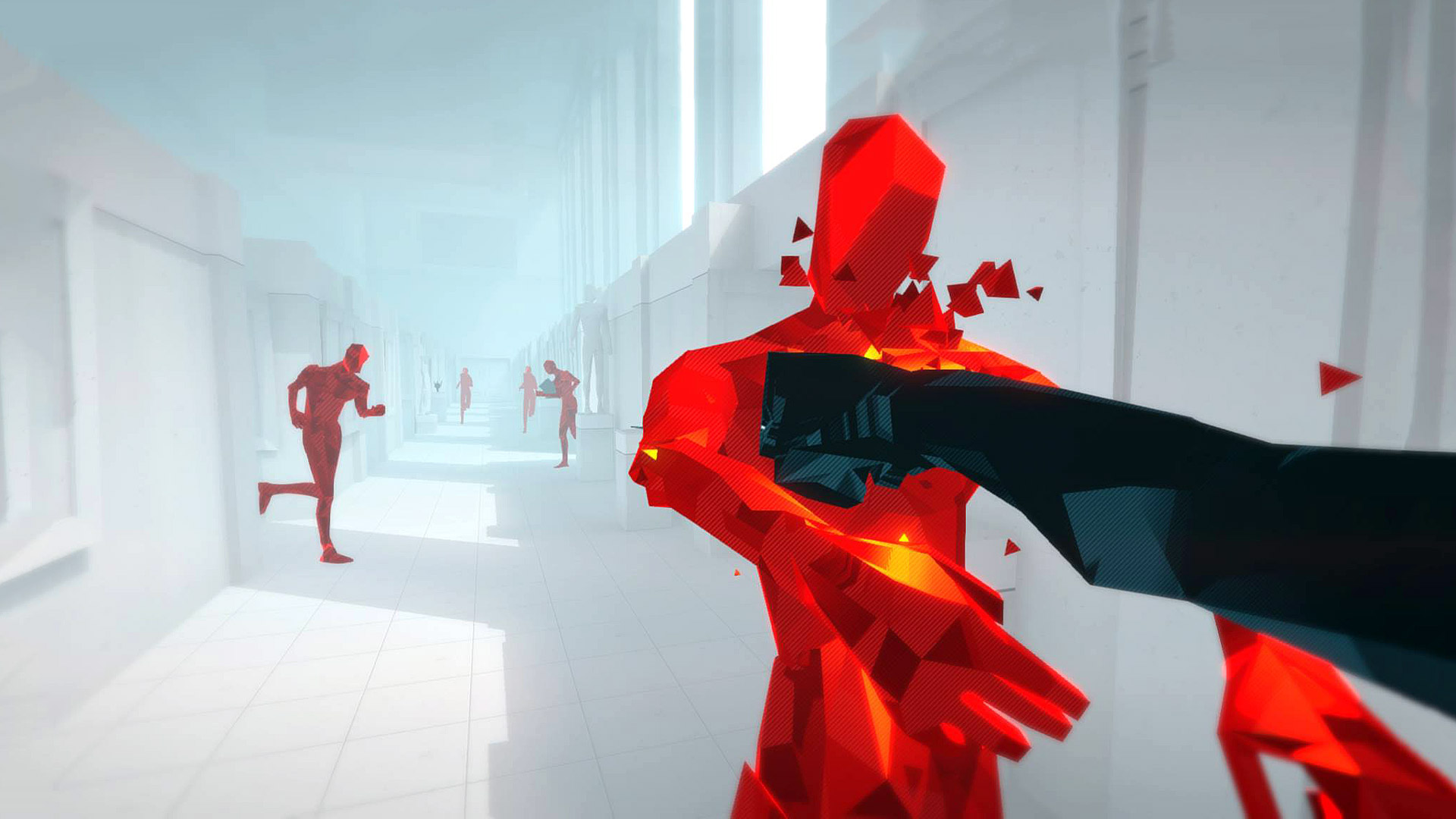 Highlights:
Strong Points: Awesome game mechanics that have you really dodging bullets, knives, and other projectiles in slow motion; flawless integration with the Oculus Touch controllers 
Weak Points: Cannot choose levels until you beat the game; relatively short
Moral Warnings: Killing glass like beings that shatter upon impact; can use wine bottles as weapons
Besides shotguns, there are pistols and machine guns. Each gun seems to have unlimited ammo while the enemies wield them, but run out quickly once they get in your hands.  In other words, don't expect your attackers to run out of bullets.  When the gun runs out of ammo you can chuck it at your opponent to take them down.  Other fun weapons include knives, cleavers, shurikens, staplers, ash trays, and even a dog bowl.   
Attacking is one thing, but you also have to thwart the attacks of your foes.  There is often some form of cover, but be prepared to dodge several bullets coming your direction.  Each segment consists of a few levels and if you die in the middle of a level you'll have to begin from the first one.  After a few levels are completed, you'll see and hear the phrase "Super Hot" and are often whisked away to a computer room to progress the minimalistic story.
The premise of this game is that you're playing a VR game and your goal is to destroy some pyramid.  In order to progress the story, I had to shoot myself in the head a couple of times.  What SUPERHOT VR lacks in story, it makes up for in the action.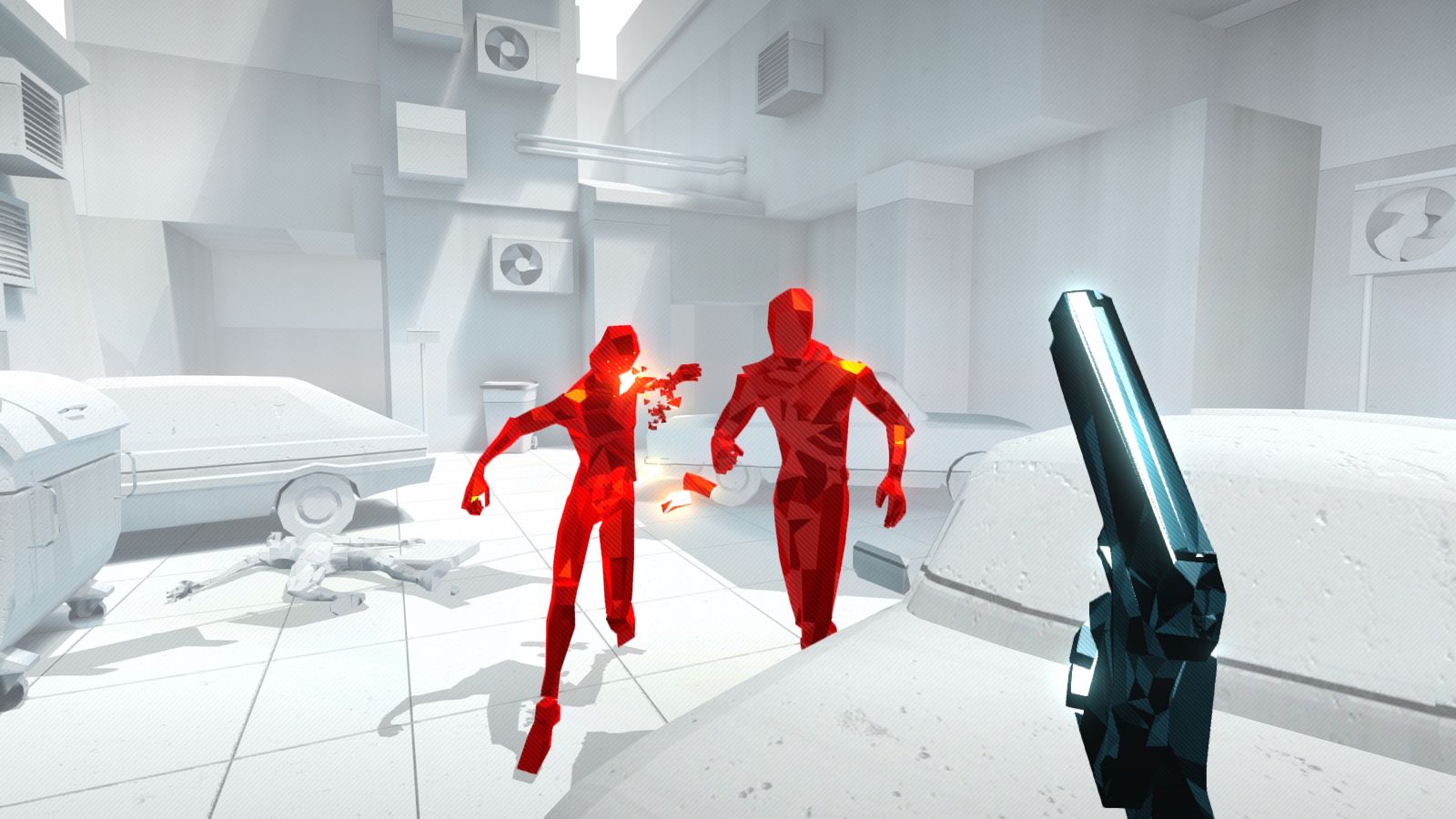 Score Breakdown:
Higher is better
(10/10 is perfect)
Game Score - 88%
Gameplay - 19/20
Graphics - 8/10
Sound - 8/10
Stability - 5/5
Controls - 4/5

Morality Score - 86%
Violence - 5/10
Language - 10/10
Sexual Content - 10/10
Occult/Supernatural - 10/10
Cultural/Moral/Ethical - 8/10
SUPERHOT VR is my favorite VR game so far.  The movement is smooth and the action is tight.  I was getting so into ducking and dodging bullets that I smacked my flat screen TV.  Thankfully it wasn't damaged.  My legs were also sore the next day; in addition to the sweat on my head, I was exercising my muscles too.  If people ask me what I've been doing to workout I'll tell them that I've been having fun dodging bullets.
One minor nitpick that I have is that until you beat the game, you can't choose what level to play.  Since I have completed the game this is no longer an issue but until that happened there are no profiles or an easy way to let people experience the game from the beginning without messing up your progress.  
Though SUPERHOT VR is a rather short experience that can be completed in a few hours, it's a must play for Oculus Touch owners.  I hope that more levels come out for it and I look forward to future releases from the SUPERHOT Team.