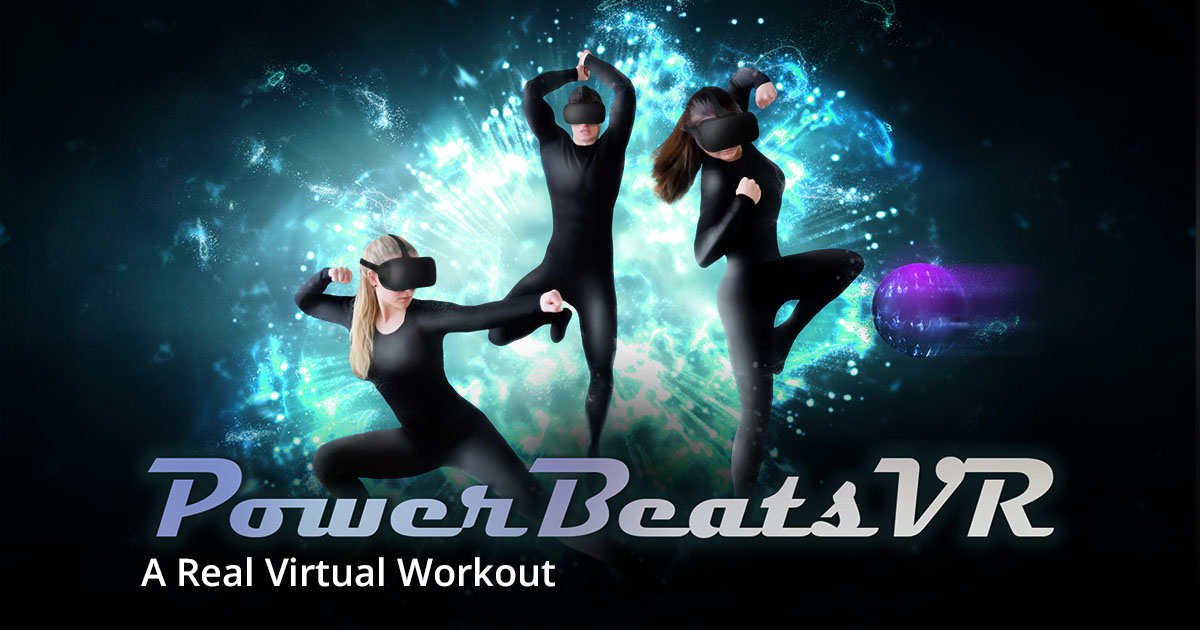 Game Info:
PowerBeatsVR
Developed by: Five Mind Creations
Published by: Five Mind Creations
Release date: April 18, 2019
Available on: HTC Vive, Oculus, Valve Index, Windows Mixed Reality
Genre: Rhythm
Number of Players: Single-player
ESRB Rating: Not rated
Price: $19.99
Thank you Five Mind Creations for sending us an Early Access preview code!
There are plenty of VR music games out there including popular titles like Audio Shield and Beat Saber. We've had the pleasure of reviewing other rhythm games like Audio Trip, Synth Riders, and Wave Circles. PowerBeatsVR stands apart by providing a full body workout as you are required to smash incoming boulders, dodge spikey balls, and crouch through narrow tunnels.
PowerBeatsVR has been in Early Access since April of 2019 and is being constantly updated. So far, there are only three maps and available weapons. In the beginning, you only have your fists available to smash apart incoming boulders. Depending on the map you're in, the obstacles and your defense mechanisms change their appearance. In the space map, the incoming balls look like drones and the spikey space balls are fireballs in the medieval map. The first unlockable weapon is a hammer and looks golden and shiny in the desert map, but has a Thor's hammer vibe in the space environment. In the medieval map, the hammer looks like a mace.
Highlights:
Strong Points: Well-polished and fun to play; can use your own music
Weak Points: Only three maps and thirteen official/included songs; Minor tracking issues; some of the balls are out of reach from my play space
Moral Warnings: You can virtually injure yourself if you collide with a wall or bad balls; drug references in one of the official songs
Most of the thirteen official songs are available in three difficulties: basic, advanced, and expert. Some songs are only offered in the advanced and expert modes. The harder the difficulty, the more obstacles you'll face. In the advanced and expert modes, you'll have to destroy the incoming chains of boulders in specific directions. The harder you smash the boulders, the more points you'll get. Every time you collide with an obstacle, your score will decrease. Online leaderboards are available to see if you can get your name up high enough for people to view it.
The physics are pretty good and I like how if you don't hit a boulder hard enough, it will drop and roll down instead of breaking apart. The obstacles come in many directions and sometimes they are outside of the reach of my play space or hand controller's tracking. One feature I like is that if you get too close to a guardian boundary/real life obstacle to avoid, the game will tell you to move back multiple times until you are out of harm's way.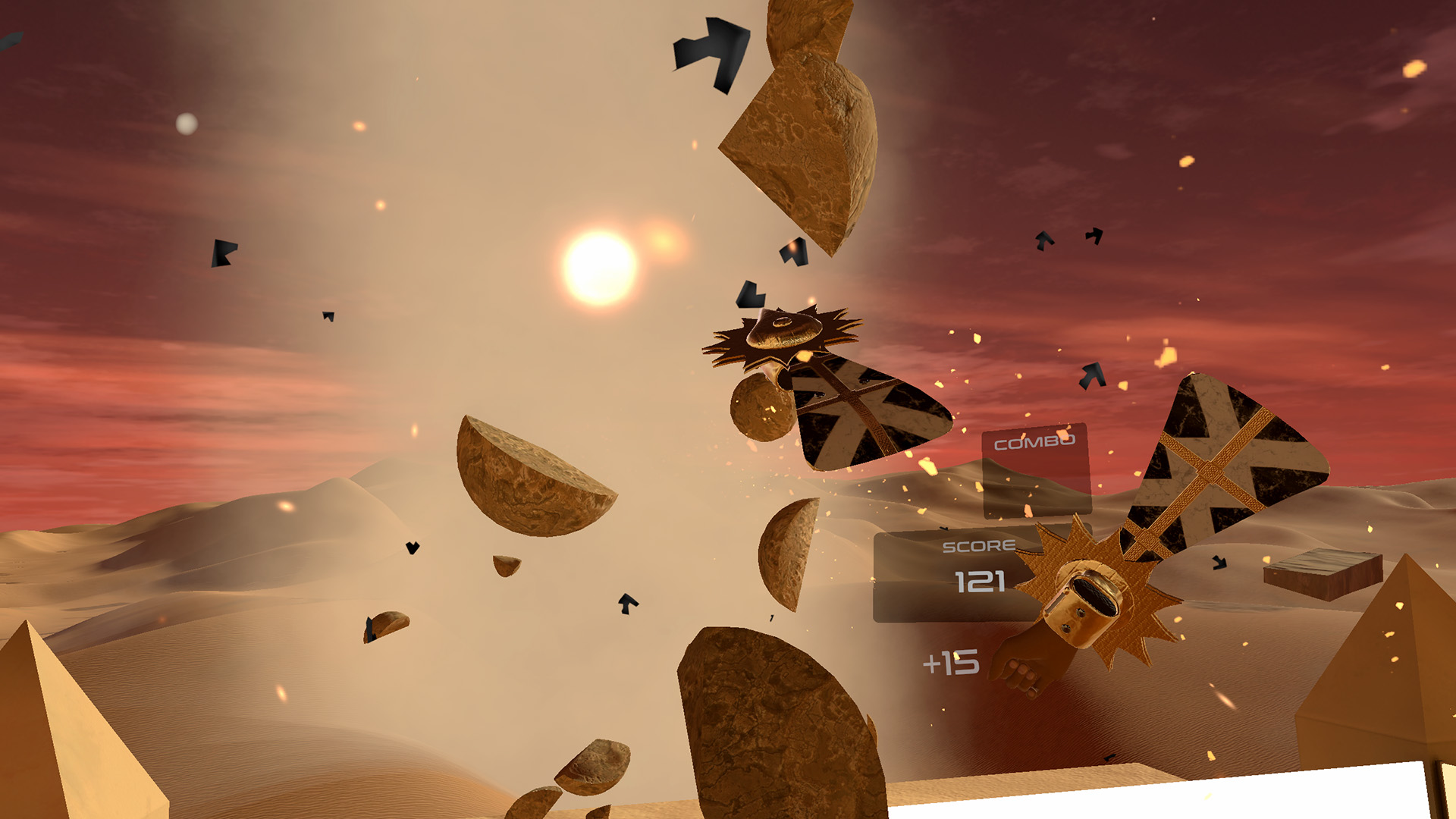 Score Breakdown:
Higher is better
(10/10 is perfect)
Game Score - 86%
Gameplay: 17/20
Graphics: 8/10
Sound: 9/10
Stability: 5/5
Controls: 4/5

Morality Score - 92%
Violence: 8/10
Language: 10/10
Sexual Content: 10/10
Occult/Supernatural: 10/10
Cultural/moral/Ethical: 8/10
The announcer's voice is good and gives you compliments on a regular basis as long as you have a nice combo going. Many of the built-in songs are dance songs with a couple of rock ones thrown in for variety. One of the songs has drug references and mentions "The man upstairs." A huge new update allows you to use songs from your own music library and the game will generate a beat map for them. Dancing to your own music is always a plus!
PowerBeatsVR is normally $19.99, but I have seen it as low as $13.99 during a Steam sale. The asking price is reasonable for a promising game. I look forward to future updates and enhancements. If you're looking for a workout that's fun and burns calories, PowerBeatsVR has you covered. Not only does it track the number of calories burned, it can also integrate with various heart rate monitors. There's an active discord community (https://discord.gg/powerbeatsvr) for players looking to share custom beatmaps and challenges.