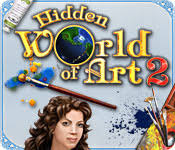 Game Info:
Hidden World of Art 2
Developed By: Meridian93 Studio
Published By: HH-Games
Released: November 29, 2019
Available On: PC
Genre: Puzzle
ESRB Rating: None specified
Number of Players: Single-player
Price: $2.99
I first want to thank HH-Games for the review key for this title.
While video games are a form of interactive art, it's not often that the art world and the game is the same, but that's the whole point of Hidden World of Art 2. The whole game is like the "Where's Waldo" of video games, only you are finding things that shouldn't be in the art, not the reverse.
The game puts you in the shoes of an art restorer who reconstructs vandalized paintings that have been recovered from art thieves. While working for various art dealers in cooperation with the FBI, you must go through several levels restoring paintings to their original forms while removing objects that don't belong. In the process, you are discovering clues as to the actual vandal thieves so they can be apprehended.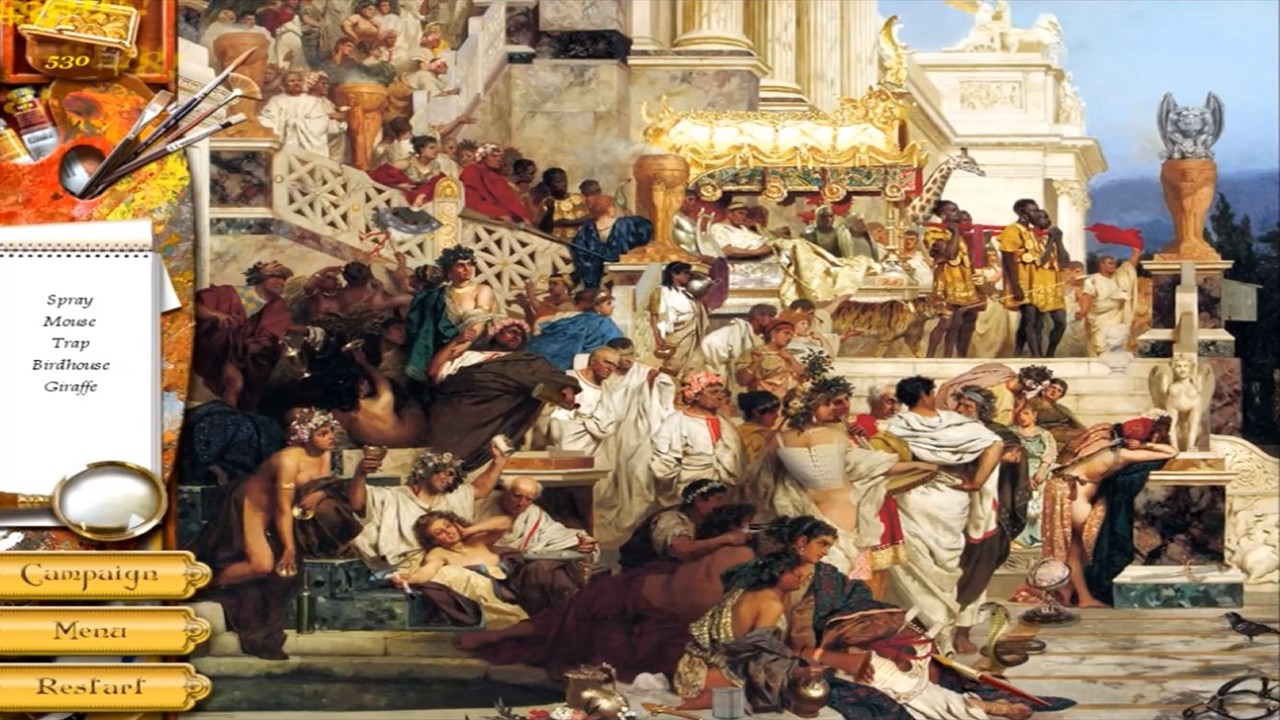 Highlights:
Strong Points: Good memory game for art students
Weak Points: Some levels hard due to inexact mouse click targets
Moral Warnings: Some artistic nudity in some levels derived from public domain Neoclassical art

The gameplay is a point-and-click memory game, where you click on objects on a list of items that should not be in the picture. If you just random click anywhere, you are penalized by having to remove splashes of paint on the picture before you resume. You also can buy hints, but this will lower your score, which doubles as funds to purchase art to decorate an in-game room of your own.
Graphically, the game uses a lot of public domain Neoclassical artwork for the game levels while using a pseudo-realistic hand-drawn style for the in-game story. Both complement each other nicely. The sound is nothing special by contrast, either musically or sound-effect wise; I found it somewhat distracting for concentration and muted it myself during levels.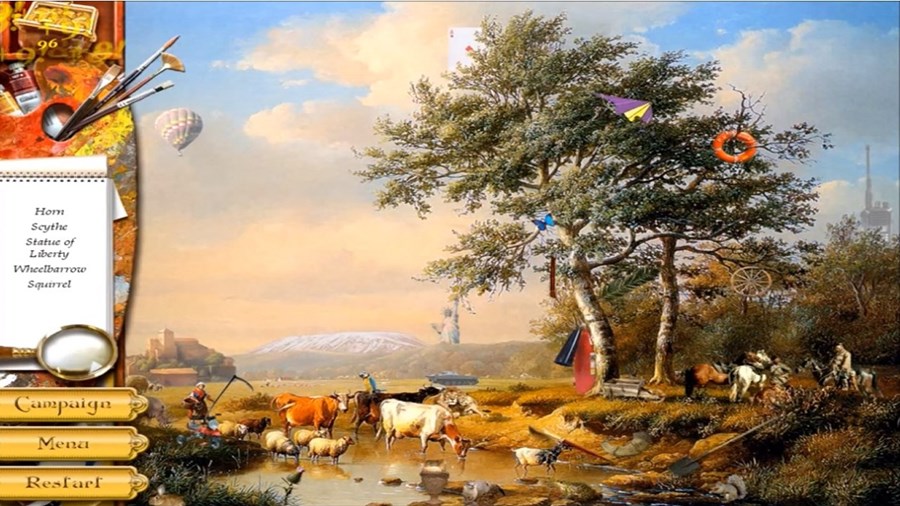 Score Breakdown:
Higher is better
(10/10 is perfect)
Game Score - 70%
Gameplay - 14/20
Graphics - 8/10
Sound - 4/10
Stability - 5/5
Controls - 4/5


Morality Score - 94%
Violence - 10/10
Language - 10/10
Sexual Content - 7/10
Occult/Supernatural - 10/10
Cultural/Moral/Ethical - 10/10
Control is a very simple point-and-click game with a mouse on an image to remove objects that don't belong. I found the controls tend to be a bit inexact at times, as unless you click directly on an object, the item won't remove itself from certain places on the image in some levels. Otherwise, the controls have no issues. Stability, by contrast, is quite good; this title runs on quite modest computers with no issues whatsoever.
Morally, this title has only one notable concern. The art of the Neoclassical period featured some artistic nudity in the Greek and Roman style, and while the images used aren't super high resolution, it does show up in a few levels. Otherwise, this game is free of moral concerns, even having you play as someone working to restore vandalism and openly supporting law enforcement in catching a bunch of thieves.
It wasn't my cup of tea, but if you can ignore some minor gameplay issues and if the thought of artistic nudity doesn't bother you, this is an otherwise wholesome point-and-click game any teenager or older would find interesting, especially if they like to study art.