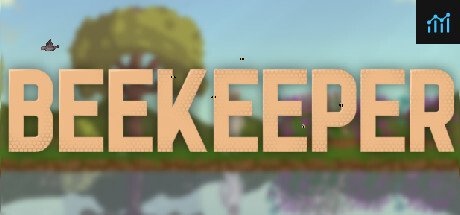 Game Info:
Beekeeper
Developed by: Absolute Horizon
Published by: Absolute Horizon
Release date: August 19, 2019
Available on: Windows
Genre: Simulation
Number of players: Single-player
Price: $4.99
Thank you Absolute Horizon for sending us an Early Access code to preview!
In Beekeeper, your grandfather is pleased that you're following in his footsteps running an apiary. With some starting money and advice from him, you'll get to buy some land, plants for your garden, a beehive and some bees to get your first batches of honey produced. A local newspaper will chronicle your journey, rate your honey, and give warnings about droughts, fires, and sickness.
There are three difficulty levels: Easy, Medium, and Hard. The harder the difficulty, the more aggressive your competitors will be. Your first order of business will be to design your logo, look, and company name. Unfortunately, you can only play as a male character.
Once you have purchased a plot of land, it's time to go shopping and buy a garden, flowers, a beehive, and three bees.  The three required bees are a queen, worker, and collector.  At first you'll only be able to contain one of each.   If any of them gets sick or dies, honey will stop being produced.  If caught early enough, you may be able to heal a sick bee (for a cost).  In the event of a loss, it's always a good idea to have an extra bee of every type in your inventory.
Highlights:
Strong Points: Original concept; relaxing background music
Weak Points: Confusing interface and controls; translation errors, glitches
Moral Warnings: It's pretty tame with the exception of talking about bee sex lives
If everything is running smoothly, you should see the number of honey jars increasing steadily. If it's ever stopped, make sure you have the required bees. Once you have enough honey accumulated (usually 800 jars or so) you'll be able to haggle with publishers for distributing your goods. You can negotiate the profit percentage and number of jars required. Signing the contract with the mouse is a nice touch.
As you produce honey and forge partnerships your experience will go up and you can spend it on various upgrades and abilities. For example, you'll be able to purchase and use bigger beehives and gardens. Another perk worth unlocking is the ability to hire workers to automatically collect honey. Be sure to keep tabs on your bee count so the honey keeps on rolling in!
Purchasing land is expensive, but buying shares from competitor's plots is much cheaper. Your ultimate goal is to drive them out of business and run the number one apiary in the region. Doing so will take lots of patience and I'm thankful that there's a 1-3X speed adjustment.
The graphics are pixelated, but fairly detailed. When designing your character, you can give them various eye, hair, and mustache/beard styles. In its current state, the interface is half functional with many features on the bottom saying "Coming soon!" I found it odd that some of the menu options only work from some areas, but not others. For example, you can check out publisher offers from your plot of land, but not from the office setting.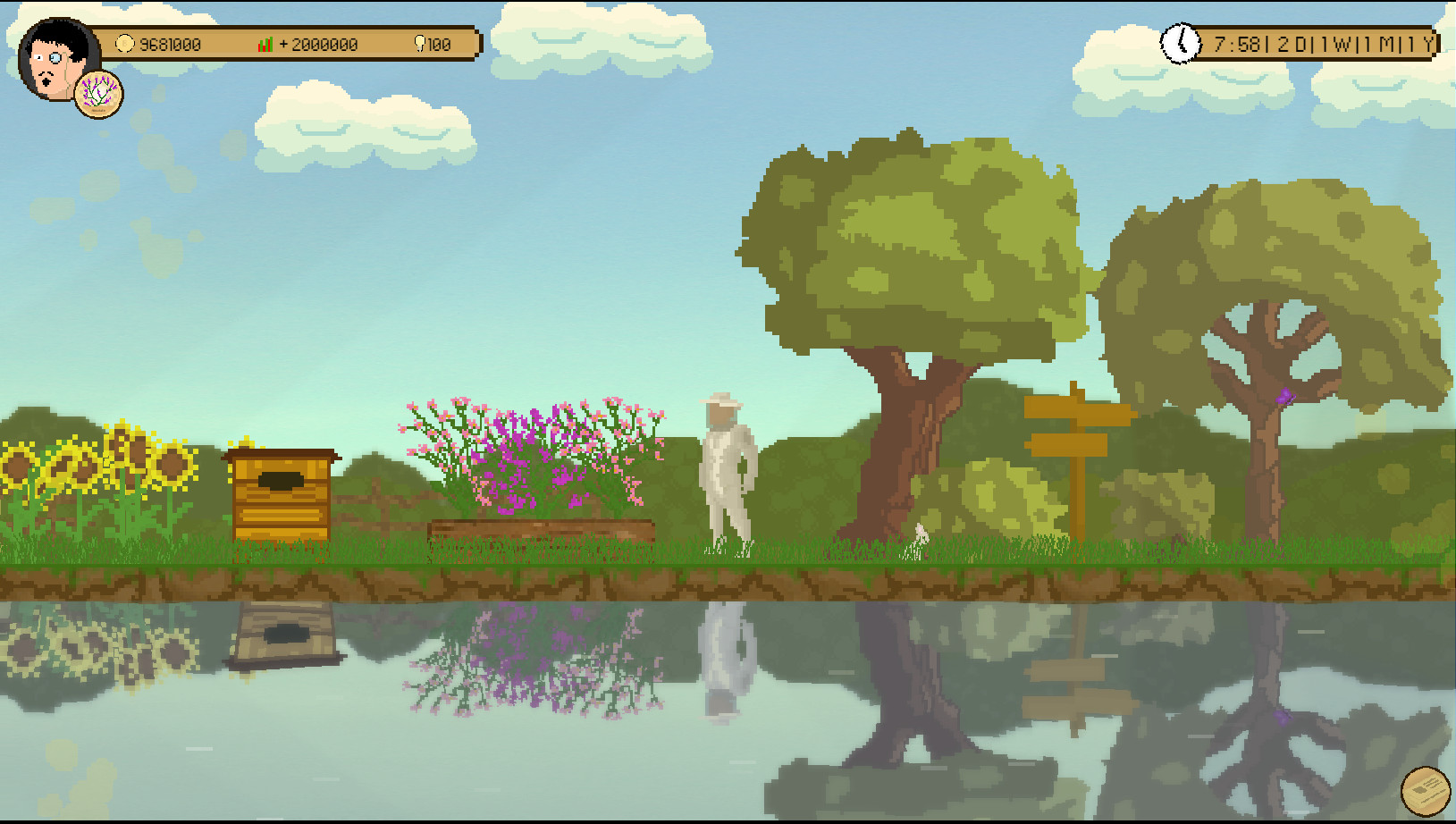 Score Breakdown:
Higher is better
(10/10 is perfect)
Game Score - 64%
Gameplay: 14/20
Graphics: 6/10
Sound: 7/10
Stability: 3/5
Controls: 2/5

Morality Score - 98%
Violence: 10/10
Language: 10/10
Sexual Content: 9/10
Occult/Supernatural: 10/10
Cultural/Moral/Ethical: 10/10
As an Early Access game, I totally understand that there are some missing features and polish. There are some translation errors in regards to mysterious bee illnesses and instead refer to mysterious bees. I also experienced the tutorial not being able to progress since honey was not producing despite a garden and all of the required bees in place. Restarting the game resolved that issue. The game's interface is not intuitive and I've learned from experience that it's easy to overwrite your game save instead of loading it.
Currently, Beekeeper only runs with mouse and keyboard. I've experienced many instances where the menus were not responding properly or at all. Along with a fully functional interface, gamepad support would be appreciated.
On a positive note, the piano background music is quite soothing and pleasant to listen to. The other sound effects are forgettable.

Beekeeper is family-friendly. During the loading screens, it will display (and often repeat) random bee facts. One of the factoids explains that the queen bee only has sex once in her life. The term mate would be more appropriate here.
The asking price of $4.99 is reasonable and this title does show some promise. Given the interface issues and lack of features, I'd hold off for a sale or further development before buying this game.