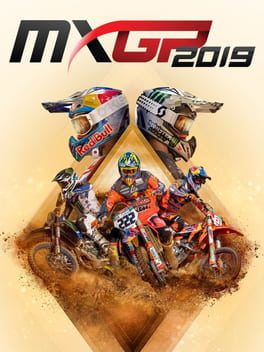 Game Info:
MXGP 2019 - The Official Motocross Videogame
Developed by: Milestone S.r.l.
Published by: Milestone S.r.l.
Available on: PS4, Windows, Xbox One
Release date: August 27, 2019
Genre: Racing
Number of players: Single-player; online racing
ESRB Rating: Everyone
Price: $49.99
(Humble Store Link)
Thank you Milestone S.r.l. for sending us this game to review!
In the late nineties I enjoyed the Moto Racer games. It's been a while since I've played a motorcycle racing game so I thought I'd give MXGP 2019 - The Official Motocross Videogame a try. If you're looking for a light-hearted arcade racing game, you'll want to skip this series. MXGP 2019 - The Official Motocross Videogame lets you play through and possibly change 2019's MXGP and MX2 championship races.
When you launch the game, there are several modes to choose from. In season mode you get to customize your rider, bike, and select your racing team and sponsor. I was bummed that my favorite numbers were not available as the professional racers are using them. As you do better in the races, you'll be able to get more sponsorships and cash to upgrade your bike and change your appearance.
If you just want to hop on a bike and race, you can check out the Quick Modes.  There are three race offerings: Grand Prix, Time Attack, and Championship. Time Attack is a great way to get a feel for the tracks and improving your skills by racing against the ghost of your previous best time.  Unlike Grand Prix, the Championship mode lets you choose which racetrack/country to race in.
Highlights:
Strong Points: Realistic motorcycle racing game; design and play user created tracks
Weak Points: More AI racers than human ones online
Moral Warnings: Can crash and  knock other racers off of their bikes; online players may swear in chat or have offensive names
When you start a race, you can get a nice head start if you master the holeshot maneuver which involves timing the clutch correctly. Even with a nice race start I've usually found myself in last place after a couple of laps. I'm pretty sure I'm just bad at this game as many players find the AI too easy. There is a time rewind feature which you can utilize if you go off track or crash and burn. Veering off of the track for more than a couple of seconds will result in the game putting you back in place.
The playground mode is casual and lets you play user map creations. Since I'm not that good at racing, I enjoyed the casual play here. I'm decent at finding waypoints in a timely fashion. The multiplayer lets you find public matches or create private ones. I had no trouble getting into (and losing) an online match, but out of the twelve racers half of them were bots and the human ones did not speak English.
The track editor lets you create tracks in the woods, desert, pacific or Riviera backdrops. I highly recommend going through the tutorial so you learn the basics of track making. You can test out your track while designing it which is cool.
Visually this game looks pretty good. The different locations add variety and the rainy weather conditions look realistic and impair the riders accordingly. The customizable bikes and riders are nicely detailed. The onlookers are often near flags from different countries, which is a nice touch. It's hard not to notice all of the corporate sponsors and ads with Monster Energy Drink being the most prominent.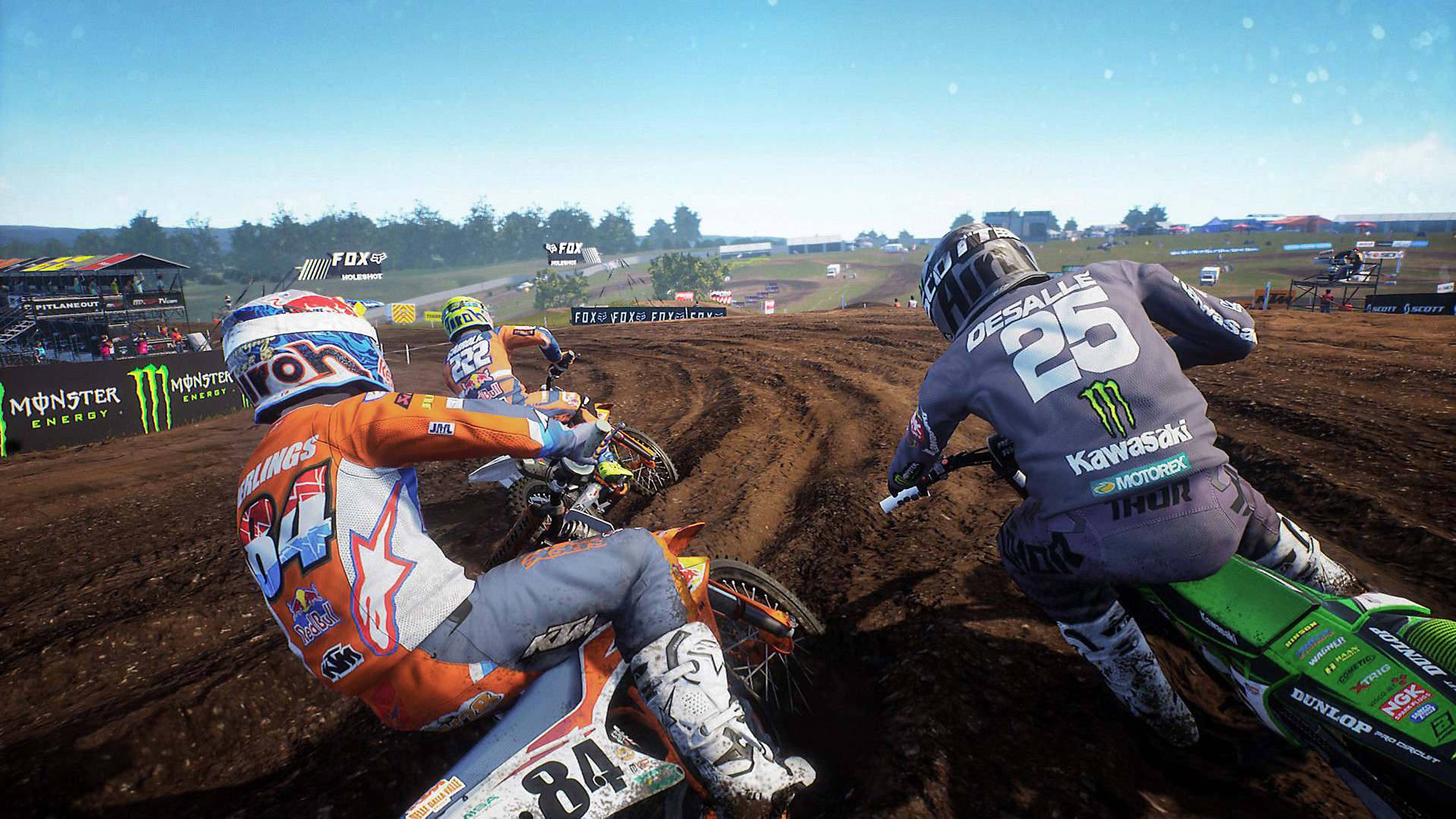 Score Breakdown:
Higher is better
(10/10 is perfect)
Game Score - 82%
Gameplay - 16/20
Graphics - 8/10
Sound - 7/10
Stability - 5/5
Controls - 5/5

Morality Score - 98%
Violence - 9/10
Language - 10/10
Sexual Content - 10/10
Occult/Supernatural - 10/10
Cultural/Moral/Ethical - 10/10
The game menu has a few different music tracks in varying genres. I wish the songs would continue into the races, but I was stuck hearing bike engine noises. I'm not a biker so I can't vouch for how accurate they are.
If you're into achievements, this game has fifty of them for you to unlock. Many of them require you to win Grand Prix races. There are others for customizing your bike or creating and validating tracks.
You can play this game with a keyboard or gamepad and I highly recommend the latter. The rumble effects are nice if you have a gamepad that supports them.
Though it's not good for your lap time, it is possible to crash your bike and knock other players off of theirs. The ragdoll physics usually crack me up when watching my biker plop into a sign. There is no blood so this game can be enjoyed by people of all ages. Online play may be a mixed bag since this game does allow audio chat and players can swear. The player names could be offensive as well. Your mileage may vary.
If you're big into motorcycle racing and MXGP and MX2 championship racing, this game is well worth the sticker price. However, it has been as low as 50% off and is worth adding to your Steam wishlist to be notified of the next sale.