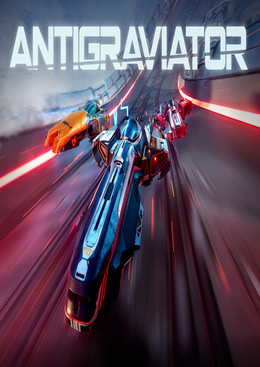 Game Info:
Antigraviator
Developed by: Cybernetic Walrus
Published by: Iceberg Interactive
Release date: June 6, 2018
Available on: Windows, (PS4 and Xbox One announced)
Genre: Racing
Number of players: Up to eight players online
ESRB Rating: Everyone
Price: $24.99
(Humble Store Link)
Thank you Iceberg Interactive for sending us this game and the Viper Trails DLC to review!
Antigraviator is a 3D antigravity racing game that takes place in 2210. Scientific breakthroughs in terraforming and antigravity have paved the way for intergalactic tournaments. Your customizable racer is called a "grav" and you can upgrade its components and unlock various models once you do well in the various tournament leagues. Changing the color of your grav and its decals are free to do anytime though.
The campaign has tournaments that gradually unlock and increase their payouts along with the difficulty. If you want to leapfrog to a more challenging tier you can buy the Viper Trails DLC for $5.99 which includes a few forest-themed tracks, a new grav, and two well-paying Titanium and Carbon leagues.
In the quick race mode you can compete against computer or human opponents. There is support for split-screen local co-op. For controls, you can use either the keyboard or a gamepad. Online you can race against eight other players casually or in ranked matches. Unfortunately, I couldn't find online opponents in either mode.
Highlights:
Strong Points: Fun and challenging racing game; local and online multiplayer modes available
Weak Points: Nobody to play against online; sound issues when running at lower graphical settings
Moral Warnings: You can intentionally barrel roll into and set traps for your opponents

Like many racing/karting games, there are speed up arrows on the tracks that you'll want to ride over every chance you get. Many tracks also have power-ups that let you manually boost as long as you have enough fuel to do so. In most racing modes you have the ability to set traps for your opponents in certain areas of the racetrack. If an opponent gets caught in your trap, your shield will flash green to let you know.
There are lots of trap types including missiles, mines, falling icicles or trees, inverse steering, an EMP bomb, and many more. The traps definitely come in handy, but don't rely on them too heavily as not all racing modes allow them. If push comes to shove you can always barrel roll into your opponents to slow them down a bit.
The single race mode just has the winner being determined as the first person to cross the finish line. In the death race, the racer in last place is automatically eliminated after each lap. If your HUD is red, you're in danger of being removed! In pure mode, no traps are allowed and the boost meter is automatically replenished. Hybrid allows traps and replenishes the boost meter as well. The countdown mode requires you to reach checkpoints before a certain time to stay in the race. Last but not least is the training mode which is designed for beating the lap time of yours, a friend's, or the world record holder's.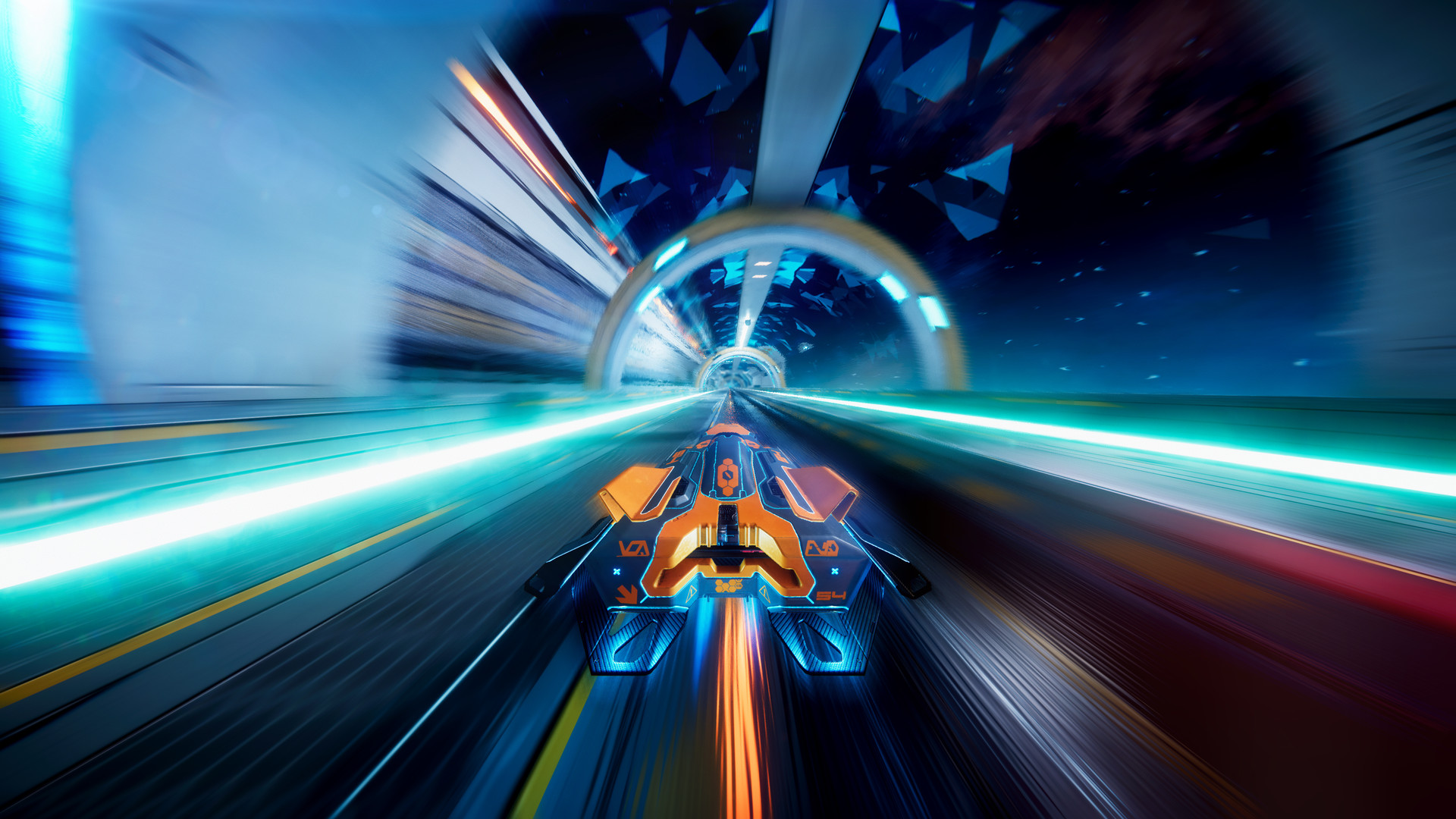 Score Breakdown:
Higher is better
(10/10 is perfect)
Game Score - 78%
Gameplay - 14/20
Graphics - 8/10
Sound - 8/10
Stability - 4/5
Controls - 5/5

Morality Score - 96%
Violence - 8/10
Language - 10/10
Sexual Content - 10/10
Occult/Supernatural - 10/10
Cultural/Moral/Ethical - 10/10
The racetracks are well designed and have multiple paths you can take and different types of nicely detailed backdrops. In the quick race mode you can choose the backdrop while the leagues tend to stay with the same theme throughout. The backdrops include arctic, desert, forest (Viper Trails DLC), island, space, and urban.
Other than the ability to harm other racers, Antigraviator is pretty family friendly. No blood is shown when activating traps, just explosions.
The game ran well on my desktop and laptop which both have powerful video cards. It did run on my GPD Win 2 with the visuals turned down significantly. However, with the visual setting lowered I experienced audio distortion.
If you don't mind racing against your own scores or nearby friends, Antigraviator is worth looking into if you enjoy fast-paced antigravity racers. It's a shame that not many people are playing it online. Because of the lack of multiplayer, I only recommend picking up this title when it goes on sale.