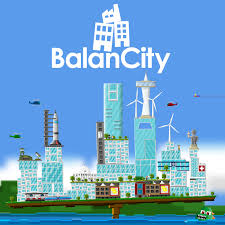 Game Info:
BalanCity
Developed By: Fernando Cordoba
Published By: Giant Monkey Robot LLC
Released: September 21, 2016 for Mac, Linux, and Windows, and Spring 2017 for Android and iOS
Available On: Android, iOS, macOS, Linux, Windows
Genre: Simulation
ESRB Rating: Not Rated
Number of Players: Single player, however, there is a leaderboard
Price: $7.99 on Steam, free on Android and iOS
Thank you Giant Monkey Robot LLC for sending us this game to review!

BalanCity is a balance simulation game (hence the name) where your goal is to build the tallest city while having the weight distributed evenly on both sides. Once you launch the game for the first time, you will see the title screen with a decent sized BalanCity next to it. You can pick up one of the buildings in this city and play with it, and knock it over if desired.

Once you actually get into the game, you are greeted by an advisor named SUP. He shows you around the game and lets you know when something is wrong - for example, if the city is hit by one of five Disasters (UFOs, Godzilla, earthquakes, meteorites, and fires). The advisor can be changed, and there are three other options aside from SUP: a character named Peppy, which I assume is parodying Pennywise from Stephen King's IT, one named Don, and one named Heelaree, with the latter two clearly making fun of the 2016 presidential candidates. However, something that is nIToteworthy is the fact that when SUP is alerting you for something or he is just giving a tutorial, there are multiple typos in his words.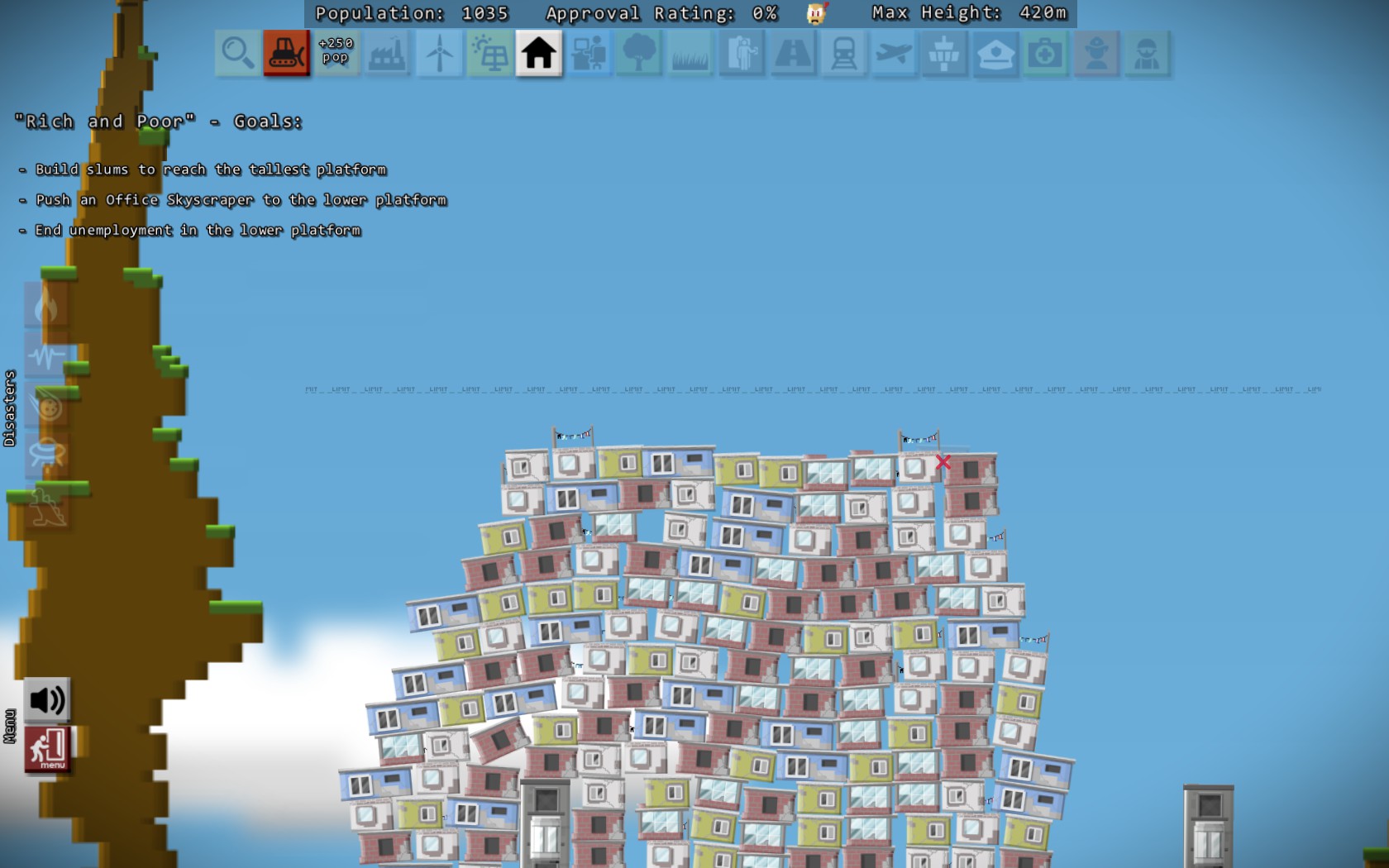 Highlights:
Strong Points: Various game modes and a free build option that lets you do anything you want
Weak Points: Can get boring after a while; no story; spelling mistakes/typos scattered intermittently
Moral Warnings: Advisors based off of political candidates and another is a creepy looking clown 
The graphics in the game aren't particularly good, but the game itself is cute and has catchy music. There are "missions" where you find the tutorial levels and the challenge levels, where there are specific "goals," as well as a hero level, where you are a hero from another world, and a monster level, where you get to be Godzilla and destroy the city. There are also Scenario levels, where you can make BalanCities based on famous cities around the world.
One of the Scenario levels is called Nightmare, featuring Peppy as the advisor and is potentially scary for a younger audience. There is also a mode called Free Build, where you build your own city. Your maximum height in Free Build shows up in the Main Menu. (In the Settings, there's a leaderboard of people who built the tallest cities.) In Free Build, you have total control of when the disasters hit (I have taken advantage of this quite a bit).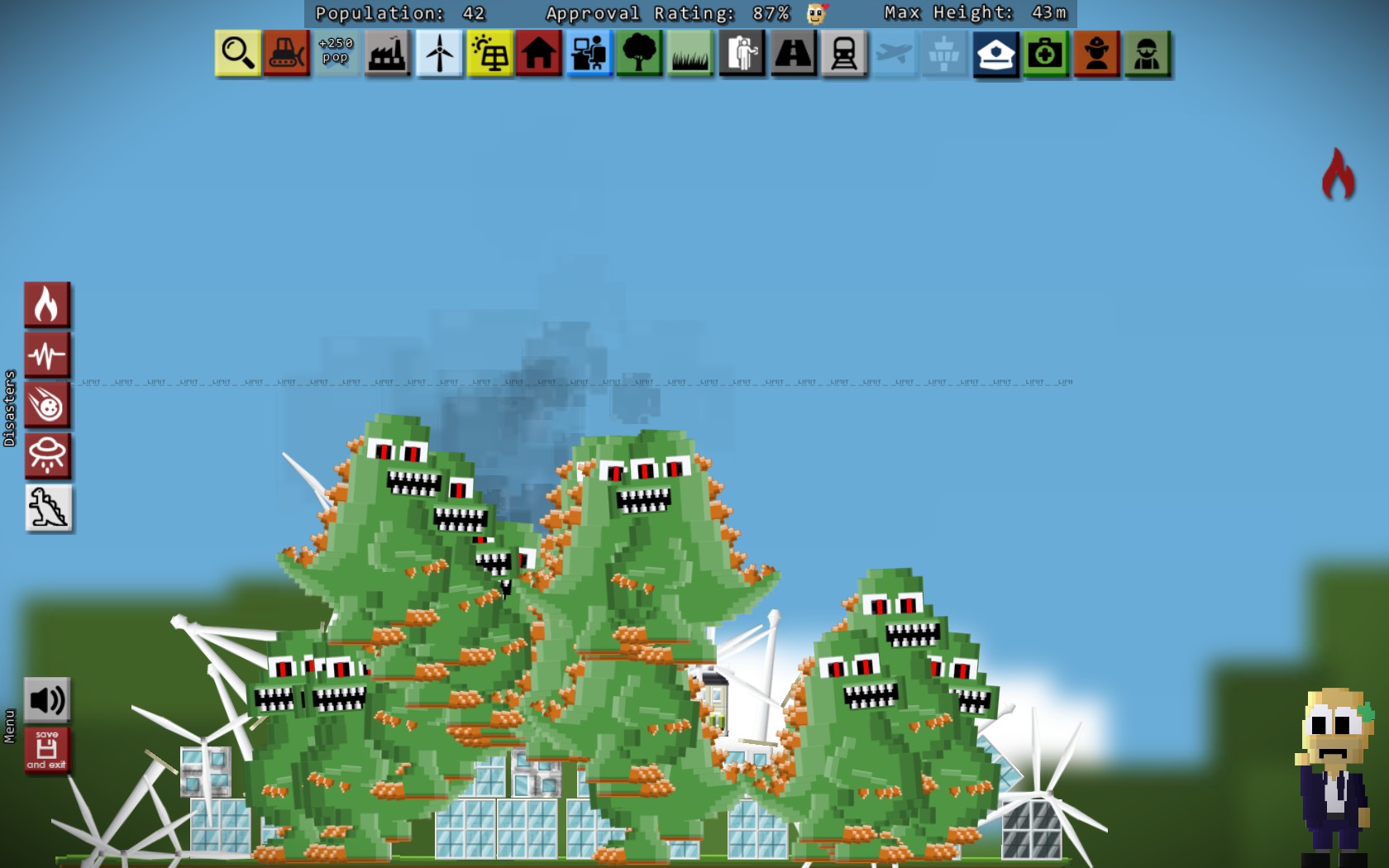 Score Breakdown:
Higher is better
(10/10 is perfect)
Game Score - 70%
Gameplay - 12/20
Graphics - --/10
Sound - --/10
Stability - -/5
Controls - -/5

Morality Score - 92%
Violence - 8/10
Language - 10/10
Sexual Content - 10/10
Occult/Supernatural - 8/10
Cultural/Moral/Ethical - 10/10
The level isn't necessarily 'won,' but you lose when the city comes tumbling down. Again, the goal of the game is to make your city as tall as possible while sustaining balance on both sides. The gameplay consists of picking the building or structure of choice from the bar that resides on the top of the screen, and then dropping the block onto the platform from anywhere underneath the height limit line. If there is an emergency, you can dispatch police, firefighting, and hospice helicopters as necessary.
Personally, my favorite mode is probably Free Build, because I can do whatever I want to the level I'm in. (Usually, my city ends up falling or I just populate it with Godzillas instead.) As for my least favorite mode . . . I don't think I have one. However, I do have a tendency to struggle with the Challenge levels, and so I have not been able to complete all of them.

The credits can be unlocked after you complete all the levels, and another thing I have noticed is that you can't use the Esc key to pause, but the controls are fairly simple otherwise. This game is great for those who like simulation games and are looking for a bit of a challenge, but with some of the elements inspired by IT, it's not recommended for younger audiences, as that part of it might scare them, but otherwise it's morally fine.