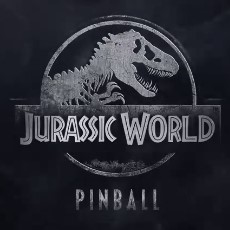 Game Info:
Jurassic World Pinball
Developed by: Zen Studios
Published by: Zen Studios
Released date: February 20, 2018
Available on: Android, iOS, PS4, Switch, Windows, Xbox One
Genre: Pinball
Number of players: Up to two in hot seat mode
ESRB Rating: E10+ for mild language and fantasy violence
Price: $9.99
Thank you Zen Studios for sending us this game to review!
Jurassic Park came out twenty-five years ago; I feel so old now. What better way to commemorate it being a quarter of a century old than to release three Pinball FX3 tables to play and bring back some memories? Pinball FX3 is free and available on all the popular gaming platforms. For $9.99 you get three dinosaur themed tables that have different mini-games and layouts to keep you on your toes.
The first table, Jurassic Park Pinball, is based off of the first movie and has some memorable quotes like the chaos theory one in it. Sadly, John Williams' iconic theme music is not used. The replacement music is good, but not as memorable. When first launching the ball, you'll be challenged to try and have it land in a moving nest. Out of the three tables, I found this one to be the most plain. What does redeem it are the dinosaurs that run around and snatch your pinball while it's in play. It's both cute and annoying at the same time. One of the mini-games has you walk around as a triceratops and you must eat to keep your stamina up. However, if you eat the wrong plant you'll get food poisoning as portrayed in the movie.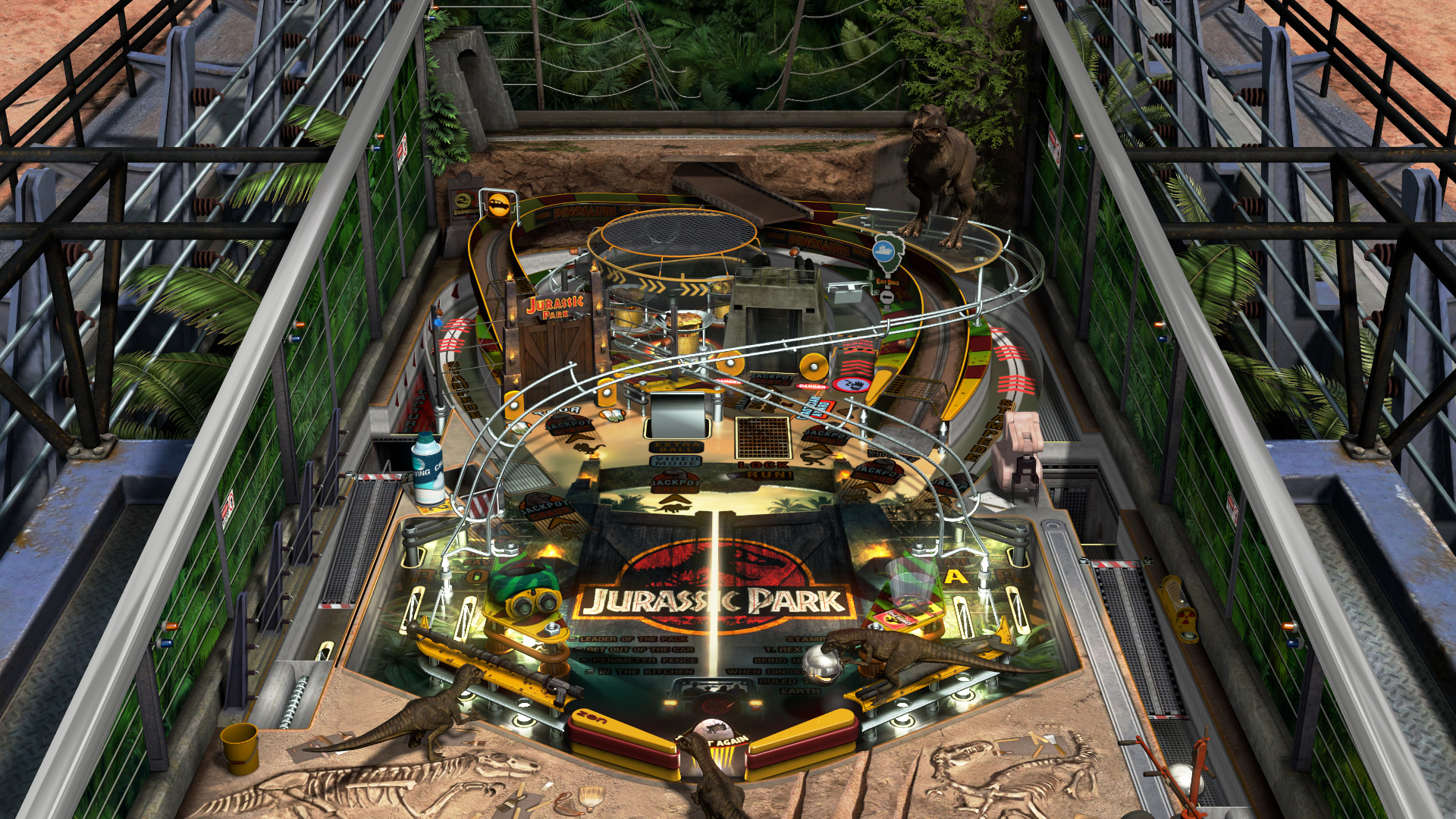 Highlights:
Strong Points: Good variety of tables and mini-games within them
Weak Points: Iconic music is missing; annoying voice clips
Moral Warnings: Language (bad*ss); you get to hit dinosaurs with the pinball
Jurassic Park Pinball Mayhem is my favorite table out of the bunch. Your goal in this table is to rescue people trapped in the visitor center, which has a tyrannosaurus rex nearby. If you get the pinball near the stegosaurus, you can control its tail and smack the ball at windows with a dinosaur on the opposite side. There is another mini-game where you get to control a triceratops and block incoming velociraptors shaped as balls. There's a lot going on in this table and it gets pretty hectic at times.
Jurassic World is my second favorite table and it has some quotes from the movie with the same title. I don't mind Chris Pratt's likeness on the pinball table and his lines are pretty good. However, the whiny kid that says "I don't want to wait anymore" after the launch of every pinball is really annoying. As a parent of three children, I play video games to get away from hearing whiny kids. There are some good mini-games like feeding velociraptors. If done successfully you'll earn five million points; however, with all of their heads near the flippers, the ball is more prone to getting knocked out of the game so be careful!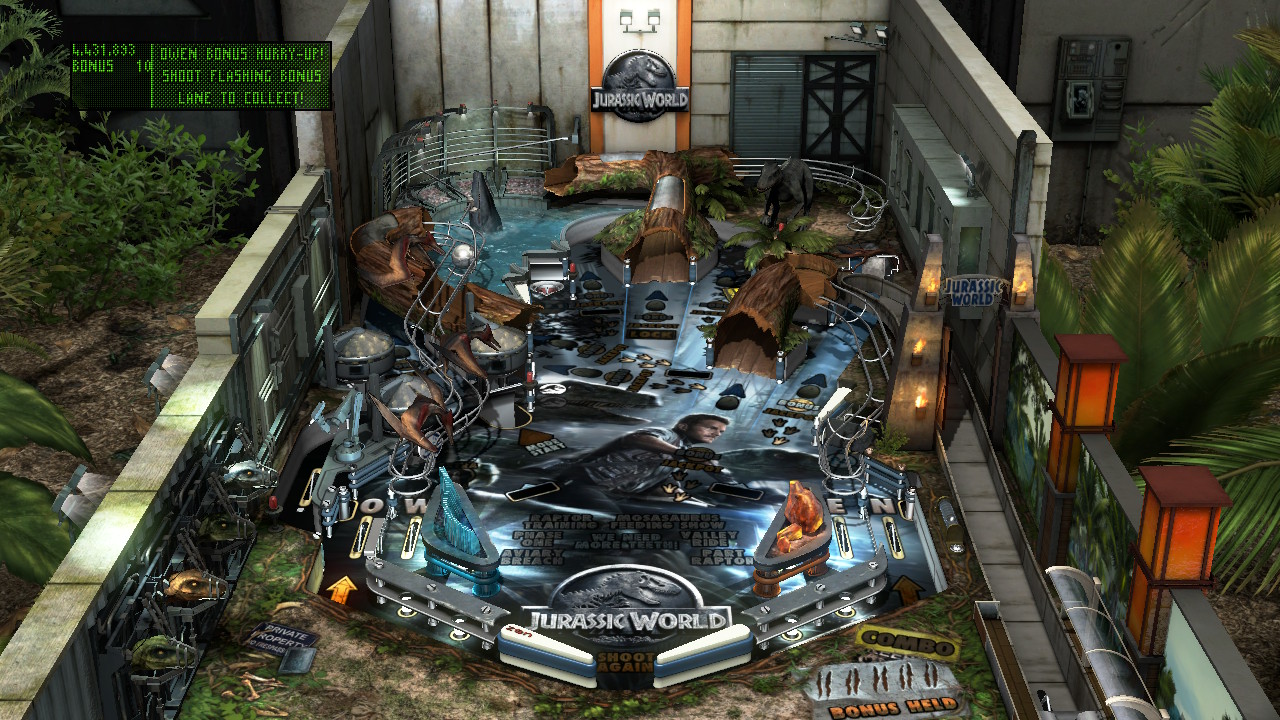 Score Breakdown:
Higher is better
(10/10 is perfect)
Game Score - 78%
Gameplay - 15/20
Graphics - 8/10
Sound - 6/10
Stability - 5/5
Controls - 5/5

Morality Score - 92%
Violence - 9/10
Language - 7/10
Sexual Content - 10/10
Occult/Supernatural - 10/10
Cultural/Moral/Ethical - 10/10
The visuals are great in all of the tables. The dinosaurs are nicely animated and there is a lot of detail in each of the tables. I recognized the shaving cream bottle right away from the movie in the Jurassic Park Pinball table. I like how the tables have day, night, and rain cycles just like the movies. The background noises are well done and set the mood nicely. Since some of the voice overs are distracting, I wish there was an option to disable them.
Morally speaking, these pinball tables are just as appropriate as the movies. One of the lines had the word bad*ss in it. Though not as gory as the films, you still get to attack dinosaurs with your pinball.
In the end, this is a decent pinball table collection. The sound department is a bit disappointing, but the high quality of the other parts still make this a worthwhile purchase. It's definitely worth adding to your wish list if you're a fan of the films.