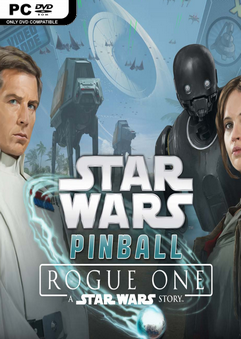 Game Info:
Pinball FX2 - Star Wars Pinball: Rogue One
Developed by: Zen Studios
Published by: Zen Studios
Release date: January 31, 2017
Available on: Android, iOS, PS3, PS4, Xbox 360, Xbox One, Windows
Genre: Pinball
Number of players: Single-player
ESRB Rating: E10+ for fantasy violence
Price: $3.99
Thank you Zen Studios for sending us a review code for this table!
Pinball FX2 is free to install, but you need to purchase tables to truly enjoy it.  The tables can be purchased individually, or in bundles.  During the seasonal Steam sales, you can often grab the table bundles for 75% off or more. Individually, the tables sell for roughly $2.99 apiece, but the latest table, Star Wars Pinball: Rogue One, lists for $3.99.
Don't worry about any movie spoilers if you have yet to see the film.  I'm still not sure how recovering the blue prints for the Death Star translates into a pinball game, but this is still a fun table regardless.  If you have seen the movie, you'll recognize the voice clips used, especially those from the sassy statistical robot, K-2SO, who tells you the diminished chances of success for each ball lost.  If you can aim the ball in certain areas, you can activate ball saves, which will give you another shot if you lose the ball between the bottom two flippers.
In total, there are four flippers that you get to control by pressing the left and right triggers, which activate the flippers on the respective side.  To get the most out of this table, be sure to play it with a controller that supports rumble.  On the top of the table are several bumpers that send some serious vibrations to your hand when the ball knocks around up there. 
Highlights:
Strong Points: Action-packed pinball table that has good visuals and sound effects 
Weak Points: More expensive than some of the Marvel tables
Moral Warnings: Fantasy violence; references to aliens and use of "the Force"
Besides keeping your ball in play your goal should be to achieve the highest score possible.  It will be compared against your Steam friends who also own the table.  For what it's worth, I don't know if I'll ever achieve scores as high as theirs.  I was proud of my 33.9 million score until I saw that one of my friends had over 100 million.
One of the best ways to earn points is to knock down enemy soldiers with your ball.  Lack of hitting the ball at the proper angles made me wish I had paid more attention in my physics class back in high school.  I often sat in those classes wondering where I would use it in life. Now I know!
There are other ways to score big points I'm sure, but as of this review there are no official guides out yet.  The trailer shows that you're able to take out stormtroopers, AT-ATs, and ultimately the Death Star.  I didn't get that far though.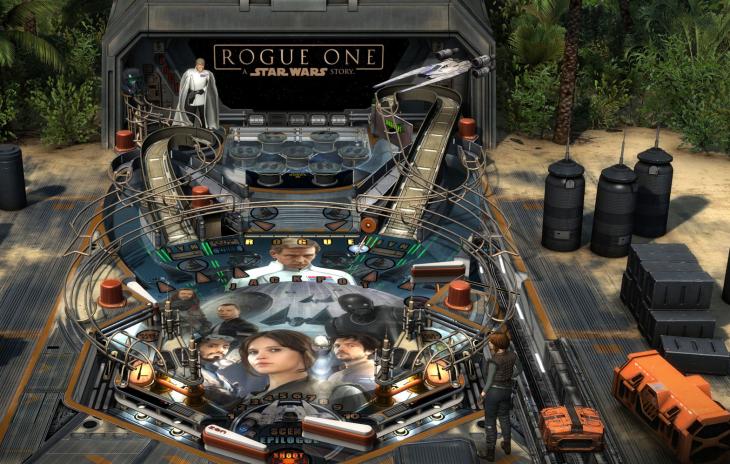 Score Breakdown:
Higher is better
(10/10 is perfect)
Game Score - 86%
Gameplay - 16/20
Graphics - 9/10
Sound - 9/10
Stability - 4/5
Controls - 5/5

Morality Score - 88%
Violence - 7/10
Language - 10/10
Sexual Content - 10/10
Occult/Supernatural - 7/10
Cultural/Moral/Ethical - 10/10
Although I didn't get very far, I still had fun trying and that's what counts.  Appropriateness wise you can expect to see the same amount of violence in a Star Wars film. There will be gun fights and ships shooting each other down.
The graphics are well done and I've been spoiled by playing the VR tables. I hope that this table gets a virtual reality transformation soon.  Despite it feeling flat to me, the visuals are pretty engaging regardless.  When playing by myself I did not experience any performance slowdowns.  However, when someone joined my Steam stream, the game became noticeably laggy.
Fans of the Star Wars series will appreciate the background music and voice clips taken from the movie.  When the game is over, you'll be asked for your call sign and have the option of putting your initials in the global leaderboard.  
I know that my score is lacking compared with those of my friends.  If you enjoy competing against your friends' scores, then you'll have much to look forward to in this table.  I hope to spend more time in it and do better because "The Force is with me and I am one with the Force."