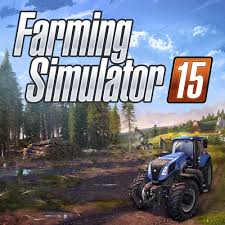 Game Info:
Farming Simulator 15 Gold Edition
Developed by: Giants Software
Published by: Focus Home Interactive
Release Date: October 13, 2014
Available on: PC, PS3, PS4, Xbox 360, Xbox One
Genre: Simulation
Number of Players: Up to sixteen online
ESRB Rating: Everyone
Price: $39.99
(Amazon Affiliate Link)
Thank you Uber Strategist for sending us a review code and a loaner Saitek Heavy Equipment Precision Control System!
To be perfectly honest I've never had much of a desire to become a farmer.  Though I must admit that raising chickens for a steady egg supply would be nice.  Farming Simulator 15 Gold Edition lets you raise chickens, sheep, and cows.  If you're not into animal husbandry, there's plenty of other tasks such as growing and harvesting grains and vegetables, cutting grass or trees down.  With realistic day and weather cycles there is not much time to get everything done.  Fortunately, you can hire competent help if you have enough funds.
Your starting finances depend on the level of difficulty you choose.  There's easy, normal, and hard.  In easy you'll have more starting capital, earn more money for completed tasks, and get cheaper labor. The normal difficulty is recommended and is the most balanced.  If you're experienced with the Farming Simulator series and are looking for a challenge, then the hard mode will not disappoint!  In the hard mode you start off in debt and hiring help is more expensive.  To make matters even worse, completed missions pay less money.
There are three different locations in the single-player campaign.  The default location, Bjorholm in Scandinavia, has a tour mode to teach you the basics of farming.  The other two locations Westbridge Hills in USA and Sosnovka in Russia assume you already know what you're doing.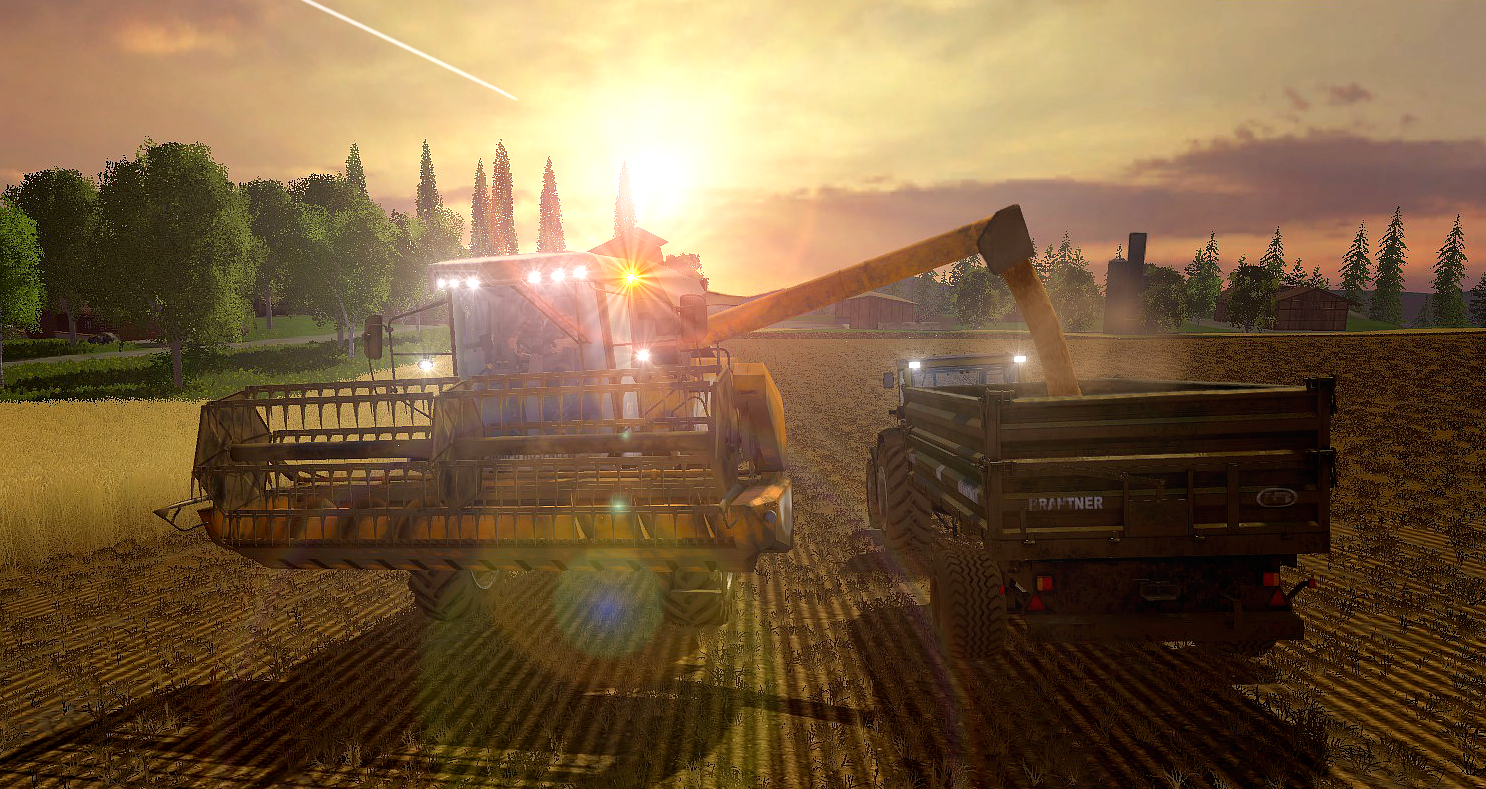 Highlights:
Strong Points: Plenty of equipment to purchase and use; lots of tasks to complete yourself or delegate to paid workers; active online play to farm with others across the world
Weak Points: Never enough time in the day to get everything done!
Moral Warnings: None!
If you're new to the game, there's plenty of tutorials and guides to help you in your goal to be the number one supplier of natural goods.  The tutorials will teach you how to plow, harvest, spray, cultivate, bale, transport, chop corn, and feed livestock.   If you've forgotten anything you can walk to a phone booth and access the helpline for tips and instructions.
There's plenty of work to be done and if you're looking for some paying jobs, be sure to check the job boards.  Pay attention to the deadline before accepting the work though!  There is no such thing as a quick job.  The fields are large and preparing them for crops and harvesting takes quite a while.  Especially as you buy more land.  Fortunately, you're able to delegate some of the tasks to hired workers.  
When undertaking tasks by yourself there's much to take into consideration.  You have to have the right tools for the job and they are all available for purchase with many official brands being represented.  Once you have all the necessary equipment, it's time to put it to use!  When plowing the fields, you have to add a weight to the tractor, then attach and lower the plow to begin the time consuming process.  Just like real life, this can take minutes to hours to accomplish depending on how much land is in your possession.  I wish there was an option to listen to music while driving the vehicles.  If I was doing this in real life, I'd at least be listening to an mp3 player to make the task more enjoyable!  There isn't any voice acting, but the sound effects for the machines and animals are spot on.
Other than music, the controls you can use for this game can enhance your experience as well.  Farming Simulator 15 Gold Edition supports keyboard, gamepad, and the Saitek Heavy Equipment Precision Control System.  I was sent the Saitek Heavy Equipment Precision Control System to evaluate and this kit certainly adds to the realism of the game.  
Score Breakdown:
Higher is better
(10/10 is perfect)
Game Score - 82%
Gameplay - 16/20
Graphics - 8/10
Sound - 7/10
Stability - 5/5
Controls - 5/5

Morality Score - 100%
Violence - 10/10
Language - 10/10
Sexual Content - 10/10
Occult/Supernatural - 10/10
Cultural/Moral/Ethical - 10/10
Once I enabled steering wheel support in the game, the controls worked flawlessly and the numbered buttons each had a function that the game automatically recognized and prompted me for as needed.   Saitek Heavy Equipment Precision Control System is sold in two bundles.  The pedals and steering wheel with ten buttons and two analog sticks sells for $150.  If you want the complete experience with the wheel, pedals and vehicle side panel with nearly thirty buttons, it will set you back $300.  
The complete package was fun to play with and made driving the tractor more realistic.  I liked the steering knob for easier steering and the auto return spring mechanism.  The scroll wheel on the side panel providing cruise control was helpful too.  My only disappointment with the side panel is that many of the buttons look like switches but they do not toggle.  Some functional switches would have been nice, especially for a device with a $150 price tag.
Using the steering wheel and pedals for other games is possible.  We configured the steering wheel and pedals for Dirt Rally and after increasing the sensitivity for both the wheel and pedals it worked really well.  While it doesn't have the same feel or design of racing wheels, it'll get the job done.  There is no force feedback support so if you want to feel your collisions in a racing game, you're better off with a racing steering wheel.
Before parting with $300 on a Saitek Heavy Equipment Precision Control System, make sure you enjoy Farming Simulator 15.  There's plenty to do between the single-player scenarios and the ability to join up to sixteen players around the world to cooperatively manage a virtual farm.  Most of the online game servers are based in Europe and they are still quite active which is good for a game that has been out for over a year.
Farming Simulator 15 brings a lot to the table and is very realistic when it comes to the look and feel of operating heavy machinery and managing time/assets wisely to turn a profit.  This is definitely a good tool to utilize and learn from for anyone considering a career in agriculture.  Even though this game isn't my cup of tea, it does make me respect farmers even more for all the work that they do.