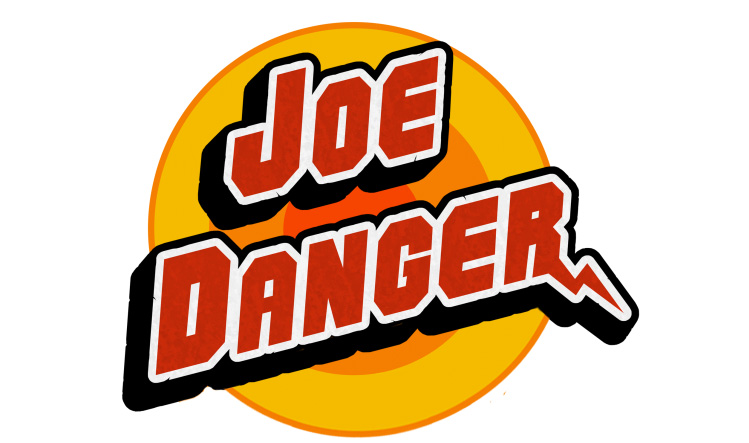 Game Info:
Joe Danger
Developed By: Hello Games
Released: June 25, 2013
Available On: PC, PlayStation 3, Xbox 360
Genre: Racer/Platformer
ESRB Rating: E; Mild Cartoon Violence, Mild Fantasy Violence
Number of Players: 1-4  
Price: $24.99 for full bundle, $14.99 each
(Amazon affiliate link)
A guest review from Video Games and the Bible.
After appearing on everything from the PS3 to the iPhone, Joe Danger's adventure on PC is definitely a ride worth taking.
The Joe Danger PC bundle is comprised of two titles--Joe Danger and Joe Danger 2: The Movie. Despite appearances, these aren't just racing games. They're platformers in the vein of Sonic the Hedgehog with an emphasis on high scores, high speeds, and a funky-retro style rarely seen.
Perhaps the greatest thing about Joe Danger is its ability to make you smile--the little things: The way Joe Danger swirls around in a shark tank or lava pit before popping up, grinning and ready to try again. The humorous shapes, colors and billboards littering the background provide entertainment for the viewer as well as the player. The music is INCREDIBLE (listen to two samples here and here).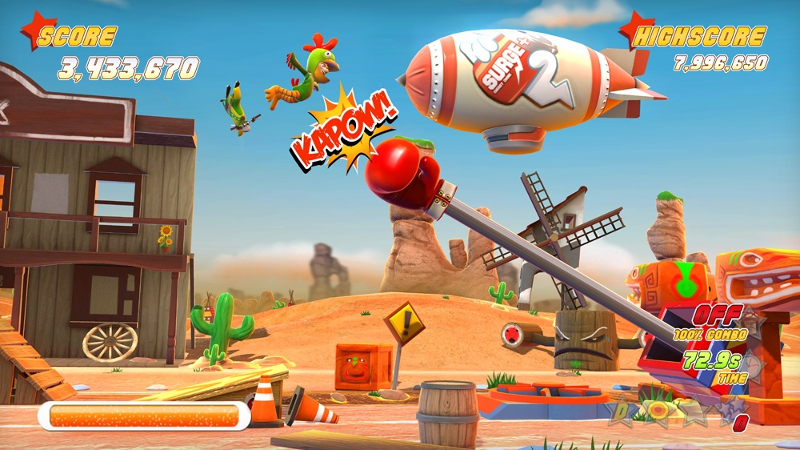 Highlights:
Strong Points: Bright, innocent, smile-inducing style; extremely polished action/platforming gameplay; tons of replay value 
Weak Points: No online multiplayer; best played with a controller
Moral Warnings: An OPTIONAL Halloween DLC contains occult-themed achievements and imagery (such as pentagrams)
When creating Joe Danger, the developers said that "We always wanted to do something more old-school and fun, something that puts a smile on people's faces." Through its visual flair, lighthearted design, and relatively forgiving gameplay, they definitely accomplish this.
Yes. That is a man. Dressed as a chicken. Riding a motorcycle. Getting punched by a giant boxing glove.
In-game objectives change from level to level. Whether landing on targets at breakneck speeds, collecting letters spelling "DANGER", finding secrets or doing all of these at the same time (to unlock new characters), the game always seems to find another way to keep you playing.
Though both Joe Danger and Joe Danger 2 feature the same main character and basic 'feel', these titles play quite differently. This is most apparent in the multitude of vehicles available in Joe Danger 2 (unicycles, jetpacks and Skidoo's-oh my!).
You're ultimately getting two excellent and separate-yet complementary-experiences.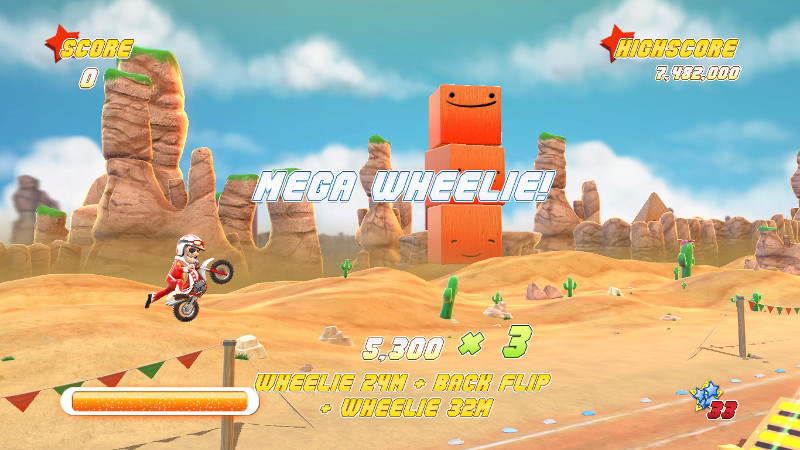 Score Breakdown:
Higher is better
(10/10 is perfect)
Game Score - 96%
Gameplay - 19/20
Graphics - 10/10
Sound - 10/10
Stability - 5/5
Controls - 4/5

Morality Score - 92%
Violence - 9/10
Language - 10/10
Sexual Content - 10/10
Occult/Supernatural - 7/10
Cultural/Moral/Ethical - 10/10
The fast-paced action, while serviceable using PC controls, is best played with a controller (instructions on how to set up your own here).
Moving past the gameplay, bonuses include the ability to create your own levels quickly and easily-even [i]while[/i] playing. You can share these levels with players online and download more as well.
There is also a multitude of characters to unlock, fast-paced local multiplayer (though only five levels are available in Joe Danger 2) and "ghosts" to race against.
The graphics have been optimized for PC and look fantastic even on less-advanced computers.
Conclusion:
Since his debut in 2010, Joe Danger has been through quite a journey. Joe Danger 1 takes us from his trailer in the desert to crowd-filled stadiums. Joe Danger 2 then turns this lovable underdog (and the player) into an action hero.
He has also gained a few abilities along the way. These include "ghosts" to race against, the sharing of user-created levels and Pro Badges (rewards of your in-game skill that unlock new characters).
Joe Danger PC takes all of these features, throws in a couple more for good measure, then proceeds to mash them into both classic entries. This results in an amazing and immensely replayable package that will have you smiling with Joe Danger as he races one more time… One more time… One more time…
Potential Concerns:
Most of the potential concerns for this title are minor--two undead medieval racers (such as Sir Bonehead, "Knight of the Living Dead"), the ability to create and play Minecraft-themed levels, etc.
However, the Joe Danger 2 DLC (downloadable content)--the "Undead Movie Pack"--contains occult imagery and hell/horror-themed achievements:
-Spiritualized! [Achieve your first Pentagram Star]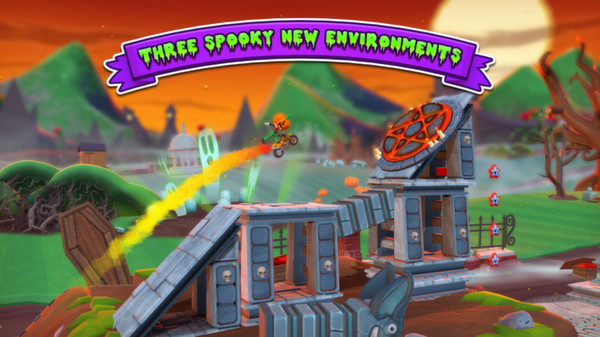 -Step into the abyss! [Finish the first level]
-Master of Nightmares! [Finish Act 1: Nightmare]
-Master of Hell! [Finish Act 2: Hell]
-Master of the Inferno! [Finish Act 3: Inferno]
If you are uncomfortable with this DLC content, please remember that it is available as an OPTIONAL purchase and is not included with the base game (which we found family/Christian-friendly).