Hardware Info:
SteelSeries QcK/QcK+
Developed by: SteelSeries
Release date: December 1, 2016
Price: $19.99 for the QcK Limited, $24.99 for the QcK+ Limited
(Amazon Affiliate Link)
Thank you SteelSeries for sending us these mousepads to review!
For the past few years I've been using a metal gaming mousepad and it has served me well.  Many gaming mousepads are switching to microfiber and that's what the SteelSeries QcK mousepads are made of.  My previous foam and cloth based mousepads had peeling issues and the stitching around the edges is guaranteed to never fray on these.  SteelSeries QcK mousepads are backed by a two-year warranty so you're guaranteed to be satisfied with their durability.
Owners of optical and/or laser sensor gaming mice will have no issues using the QcK mousepads.  Other mousepads tend to favor one sensor over the other, but that's not an issue with the QcK Limited mousepads.  My laser Gamdias Zeus mouse was very responsive on this mousepad and I had to lower my DPI to counter how much faster it was in comparison to my metal mousepad.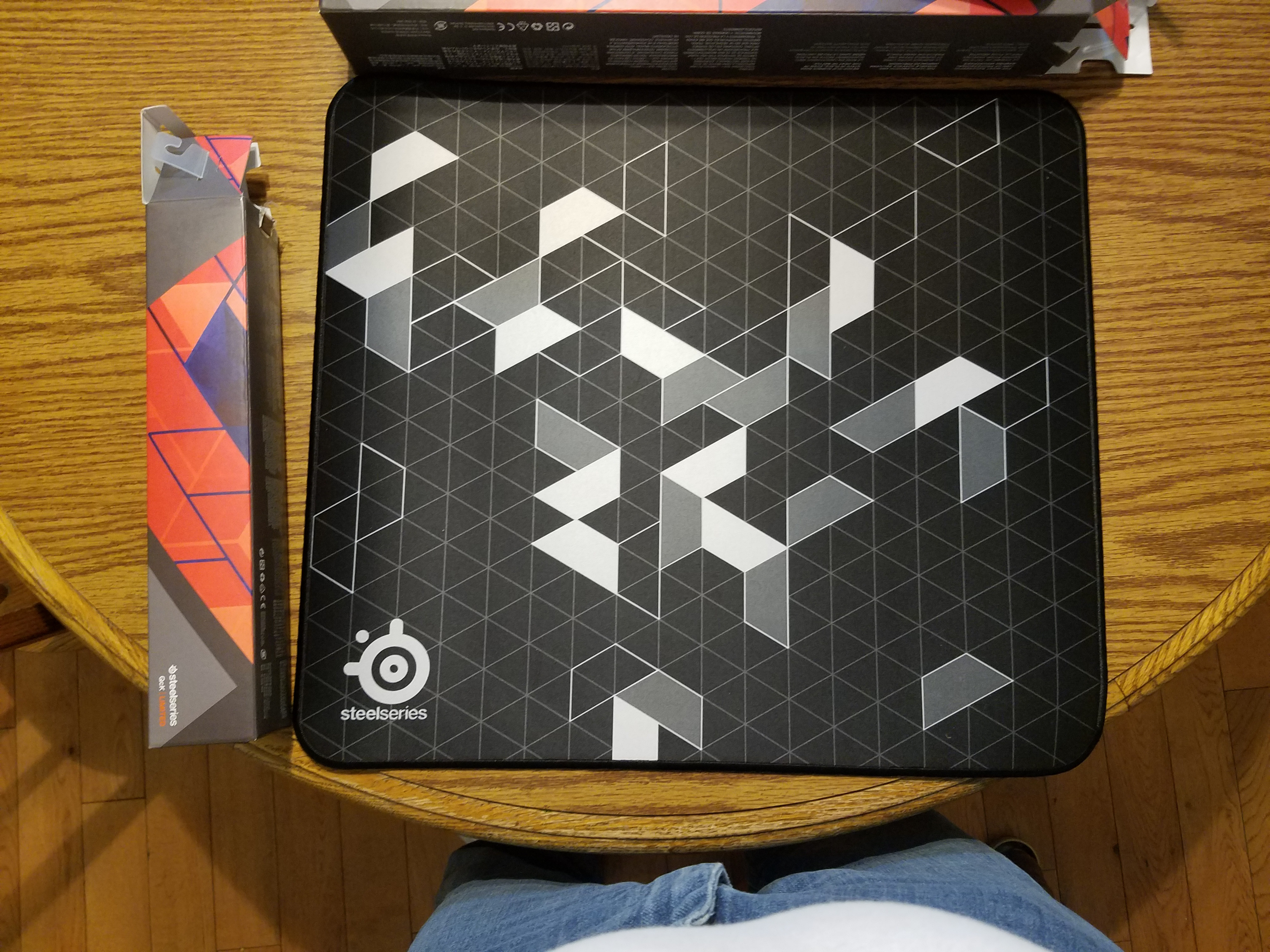 Highlights:
Strong Points: Excellent mousing surface and high quality design
Weak Points: You may need to invest in lint rollers
The QcK+ is huge and measures 17.7" wide and 15.7" deep while the QcK is 12.6" wide and 11.2" deep.  I slid the QcK+ mousepad under my monitor to make room for it on my desk.  I plan on carrying the QcK in my laptop bag to use on the go with my gaming laptop.  Thanks to their foldability, these mousepads are very portable.  I didn't experience any problems with wrinkles or creasing, but they do accumulate cat hairs like nobody's business.  You may want to keep a lint roller handy to keep it tidy.
The rubberized bottom prevents slipping and sliding and I didn't experience any problems during my playing sessions. With the combination of these gaming mousepads plus my gaming mouse, I was able to achieve admirable scores in Aim Hero which is an FPS training game.  I blame my aging body for the training modes that I did poorly in.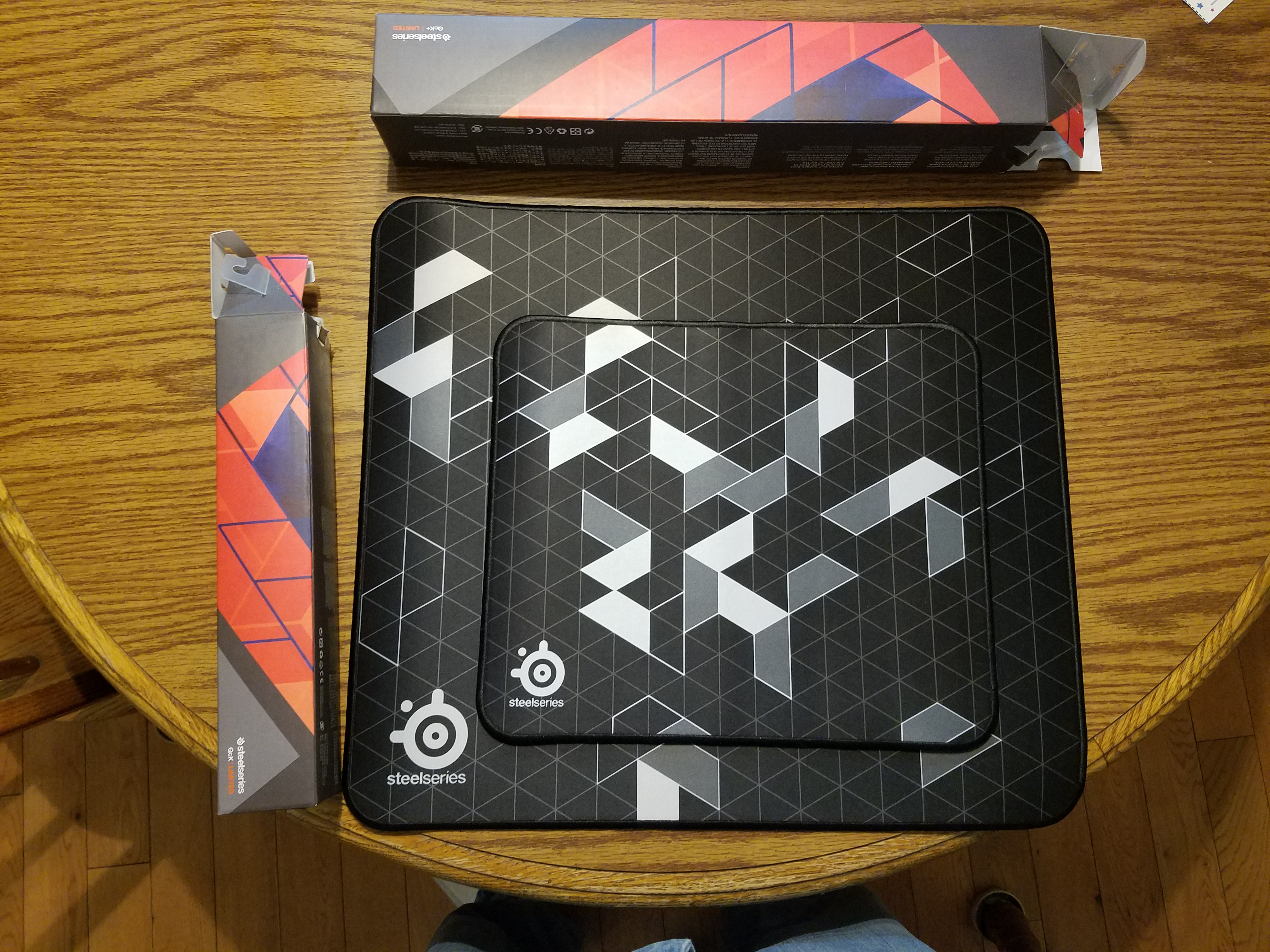 The prices of the QcK Limited mousepads are higher than the standard ones, but they use a micro-woven cloth with a higher thread count.  Since we haven't used the standard mousepads, we can't compare the difference in quality first-hand.  The regular QcK mousepads are plain black while the QcK limited editions have a nice monochrome fractal design on them.
In the end, I'm really impressed with the QcK Limited mousepads and consider myself a cloth mousepad convert.  My husband's Mionix Alioth Large is very comparable to the QcK+ and sells for $5 less.  One selling point of the Alioth is that it's water resistant while the QcK's don't mention that as a feature.  Both mousepads are good options and there are plenty of sizes to choose from.  The price is reasonable and I highly recommend them for gamers looking for a durable and reliable mousepad.  Just make sure you keep a lint roller nearby!