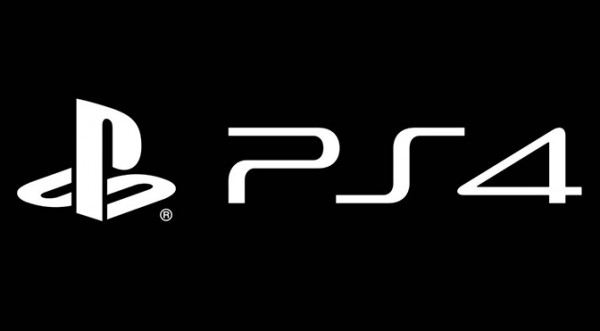 System Info:
PlayStation 4
Developed by: Sony
Released: November 15, 2013
Price: $399
Even though we got plenty of use from our PS2, we held off on getting a PS3 until the Blu-ray format was declared the winner. The day after that happened, we picked up the 60GB model that has built in hardware for PS2 backwards compatibility. Later models of the PS3 dropped that feature and only supported software emulation in the 80GB, then no PS2 emulation at all after that. The PS4 is not the only console to remove backwards compatibility, but there is talk about possibly streaming previous generation games in the future. 

Another feature that was dropped in later revisions of the PS3 was the ability to play Super Audio CDs. That ability won't be coming back anytime soon; in fact, you cannot play regular audio CDs on the PS4 either. Gone is the ability to plug in external hard drives or memory cards. USB flash drives are supported though.

The hardware design of the PS4 is simple and quite compact. It's much smaller than the PS3 we have. On the front of the system you will find two USB 3.0 ports, a power button, and an eject button. The power light is on top of the system so if you have it up high, you won't be able to tell if it's on or not. On the back of the system you'll see the power plug, a digital audio out, HDMI out (check to make sure there is no metal blocking it!), a gigabit network jack, and finally an auxiliary port for the camera (not included).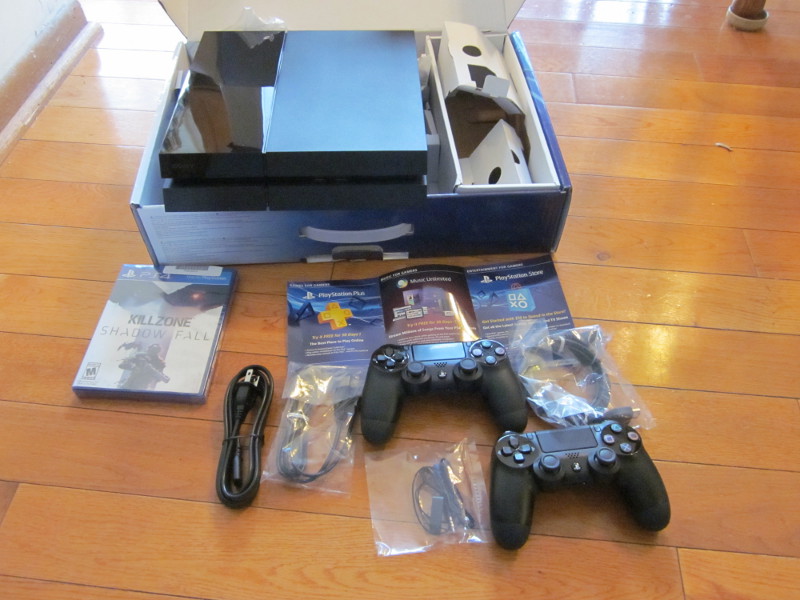 Highlights:
Strong Points: Sleek design; powerful hardware;reasonable price
Weak Points: Currently cannot play PS3  games, audio CDs, or mp3's  

Don't let the simplicity of the design fool you. This is a powerful system with AMD Radeon powered graphics and 8 CPU cores. The 8GB of GDDR5 memory is a giant leap from the 256MB the PS3 had. With 500GB of storage, one should be able to store many digital games. To get those games you will need to have your system online and updated with the most current firmware.

This system supports relatively current standards in wireless 802.11 (b/g/n), Bluetooth 2.1 and USB 3.0. Oddly, it does not support 802.11ac. At launch, the PS4 does support stereoscopic 3D and Trine 2: Complete Story utilizes that technology. But games require special code for 3D mode; the console has no ability to convert games not written for 3D. Unfortunately, at this time, the PS4 does not support 4K output. 

We bought the Killzone bundle from Sony that came with Killzone and an additional controller. The free month of PlayStation Plus and ten dollars of PSN credit was a nice gesture. It's a shame that PlayStation Plus is pretty much required for online gaming, but you do get some great games to enjoy. The space shooter, Resogun, is a nice freebie for this month (11/2013) and it's worth checking out.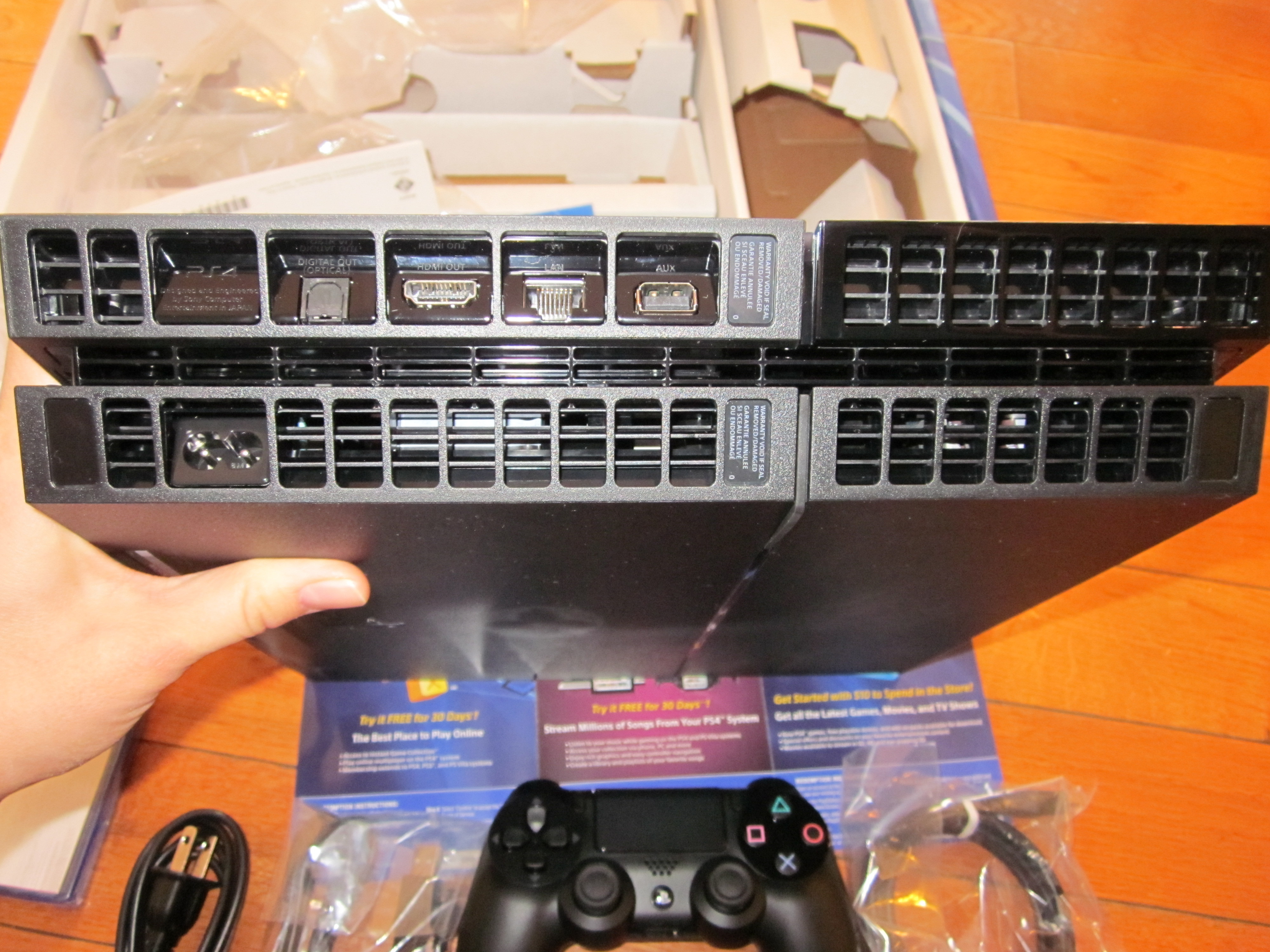 I took the opportunity to fill up my Vita's memory card with free games as well. The Vita and PS4 remote play is far superior compared the crippled PS3 offering. Unlike my experience with the PS3, every PS4 game I have tried, works, but not always perfectly. While remote playing Resogun, in lieu of the second set of triggers, I was able to touch the Vita's back screen. This game sounds and looks better in a home theater environment, but playing remotely is still fun too! Trine 2 was mostly playable on my Vita through remote play but using the mage's abilities was a challenge. 

The controller re-design is great but it has one flaw. The light in the front is a bit too bright and can be distracting in dark gaming or movie watching environments. An option to dim it would be great. Hopefully Sony will release a remote for this system soon. Other than that complaint, I love the feel of the triggers and the addition of the touchpad. The controller is comfortable and easy to use. I'm still not used to the start and share buttons yet though. The share button lets you record, edit, and share your gaming experiences on Facebook. 

Since I'm primarily a PC gamer, I'm spoiled by high resolution and detailed graphics. While the PS4 comes close, it's still not as good as my PC. The colorful 2D puzzle platformer Trine 2 still looked great and ran flawlessly at 60FPS in 1080p. I wish we had a 3D setup to see how that looks. The touchpad controller worked pretty well for drawing boxes and grabbing objects as the mage.

I look forward to seeing what other games will be coming out for this system. The hardware is impressive so far and hard to come by this holiday season. The million units sold on launch day has definitely raised the bar for future console launches. I'm glad we managed to get one and look forward to playing many games and movies on it. My husband will miss the super and regular audio CD support though.