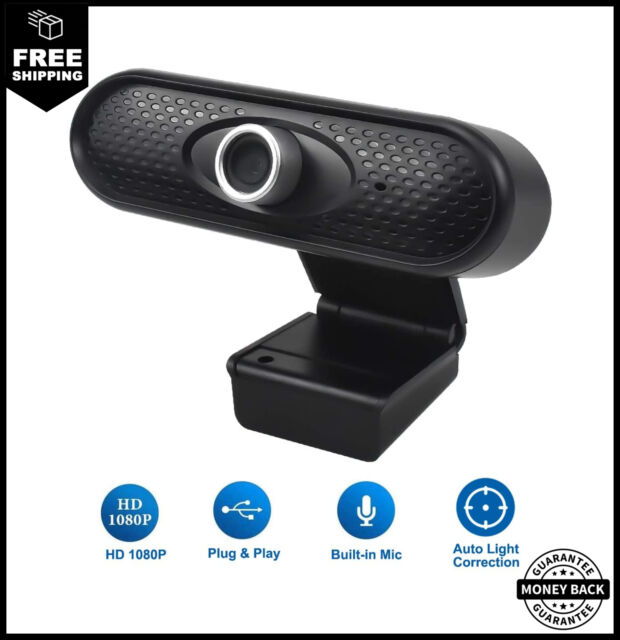 Hardware Info:
Doryum 1080P HD Webcam
Specifications:
1080P CMOS Sensor
Supports 30 Frames Per Second
Supports Automatic White Balancing
USB 2.0 connection, 5.5ft long
Support Windows, macOS, Linux
Included in package:
Webcam
Instruction manual
MSRP: $49.99
(Amazon Affiliate Link)
Thank you Doryum for sending us this product to review!
In the year of our Lord, 2020, we have found that going places is severely hampered. As a result, we get to rely on technological advances like webcams in order to pick up the slack of not being able to meet people in person. Thankfully, we have companies like this one making cameras available at lower prices to help out with these new challenges.
The Doryum 1080P HD Webcam is in many ways bare-bones. It has a lens which is fixed in place, and a small hole for the microphone. The physical camera honestly doesn't look that great, but it has a top of monitor hook that holds it in place well enough. I just would choose a smaller model for travel, if your laptop doesn't already have one built in. It also has what seems to be a standard 5.5 foot long cable to connect it to your PC's USB 2.0 port.
Highlights:
Strong Points: Video is reasonably clear and has a steady frame rate; microphone does the job; very wide angle lens (this is a positive and negative)
Weak Points: Color balance is quite cold, so you look a bit flush compared to some webcams that use warmer hues; microphone picks up quite a bit of background noise; basically unsuitable for game streaming because the camera's super wide angle lens; quite large
It seems to use the very common Realtek chipset, which means that is works with pretty much everything. Windows, Mac, and Linux all work great. It's supposed to support ChromeOS, which I don't doubt since it's basically Linux under the hood.
The picture quality at 1080P is more than acceptable, though not remarkable in any way. The colors are a bit on the cold side, which is to say they tint a bit blue using the out of the box auto white balance in my room. If your video software allows a manual white balance override, you can get more natural colors out of it, but that's not easily accessible for most web meeting programs. The auto brightness and color balance does work well if you're not looking for cinema quality video, though, as it works well in all lighting conditions I tested it in, as having the lights on or off both offer a usable picture. It does not appear to support any kind of zoom, which was a dealbreaker for one of my use cases.
The reason zoom matters is because the lens is quite fish-eyed, which has the advantage of easily picking up anyone in a room if you are trying to do video calls with your entire family. The downside is that it's not really suitable for things like game streaming, as no matter where I positioned my green screen, I was unable to get it to cover the entire field of view of this super wide angle lens sitting on top of my monitor. I ended up borrowing another camera from my wife for that game stream.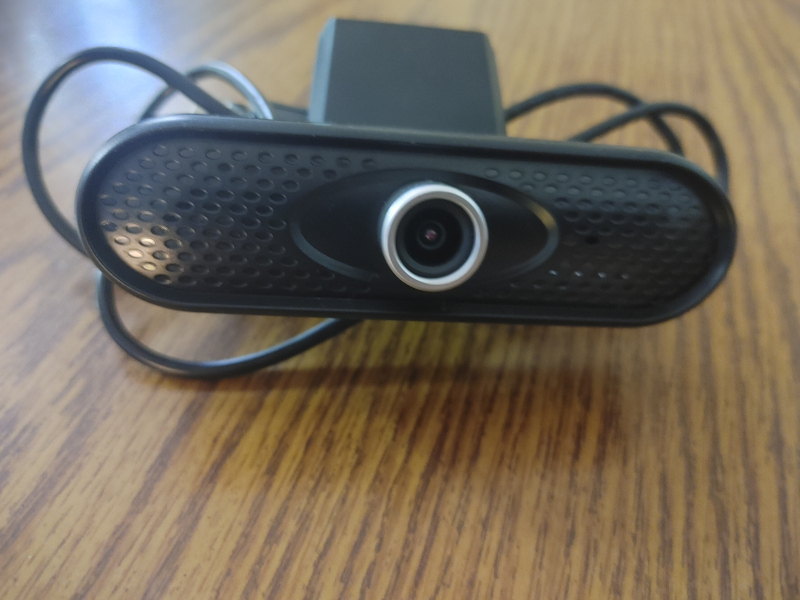 The microphone is serviceable, but nothing special. It picks up a lot of background noise, and I believe it might contribute some noise of its own, also. But I was able to clearly understand my own voice when I did a quick test recording in my office.
Overall, the Doryum 1080P HD Webcam does the job if you are looking for a camera for video calls. My coworkers could see me much more clearly than on my previous, older camera. I would not recommend it for gamers looking to add their face to their Twitch streams, as it's likely to pick up way too much of their (perhaps messy) room.