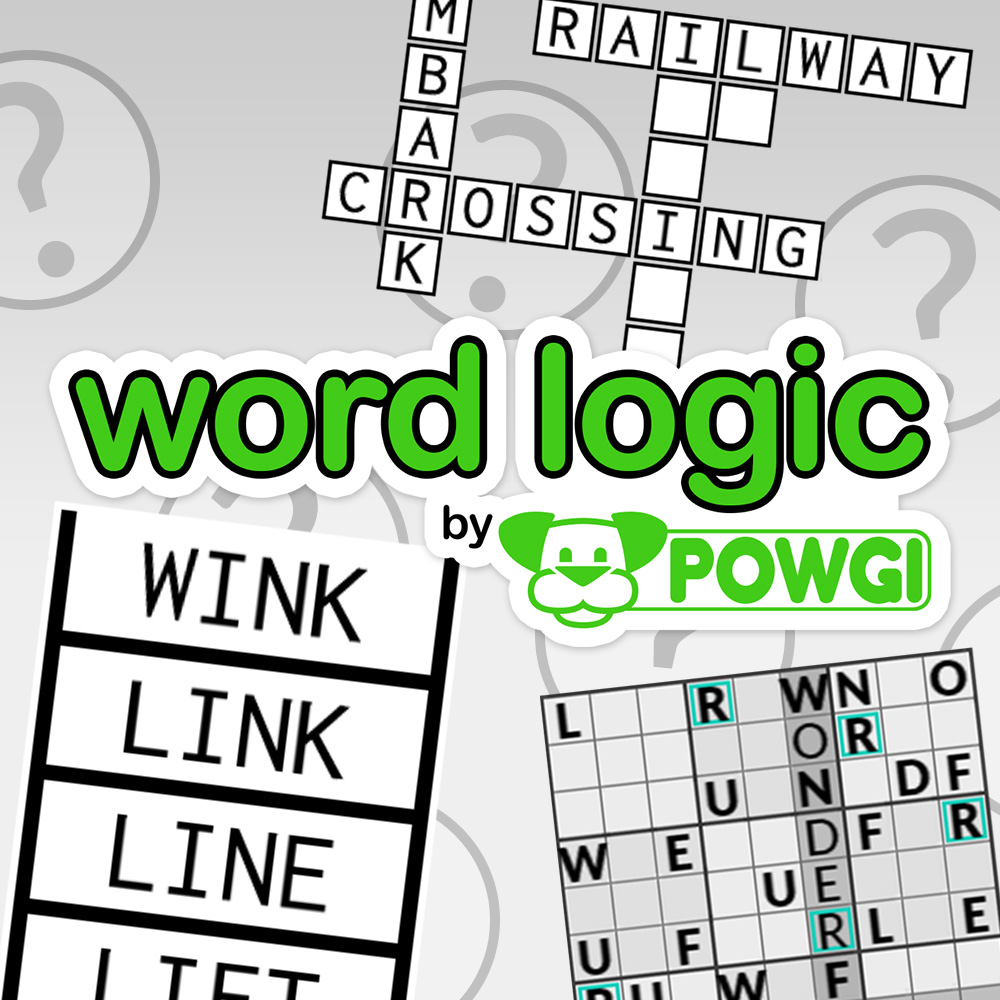 Game Info:
Word Logic by POWGI
Developed by: Lightwood Games
Published by: Lightwood Games
Release date: August 18, 2016
Available on: 3DS, Wii U
Genre: Puzzle
Number of players: Single-player
ESRB Rating: Everyone
Price: $9.99
Thank you Lightwood Games for sending us review codes for this title!
Lightwood Games specializes in puzzle games and their latest title, Word Logic by POWGI, brings six new game modes and seven hundred and twenty puzzles to both the Wii U and 3DS gaming systems.  This game is cross buy so you'll own it on both platforms for $9.99.  Unfortunately, the Nintendo platform does not support cross saving at this time, so your progress will not transfer between devices.  
Word Logic keeps track of how many puzzles you have completed and how long it took you to solve them.  You can always replay levels for better times.  Many of the puzzles have a check mode that will let you know if there is an error and you can either undo your last action(s) or have the game fix it for you.  If you let it fix/remove the incorrect letters it will add to the running counter of how many fixes you have made.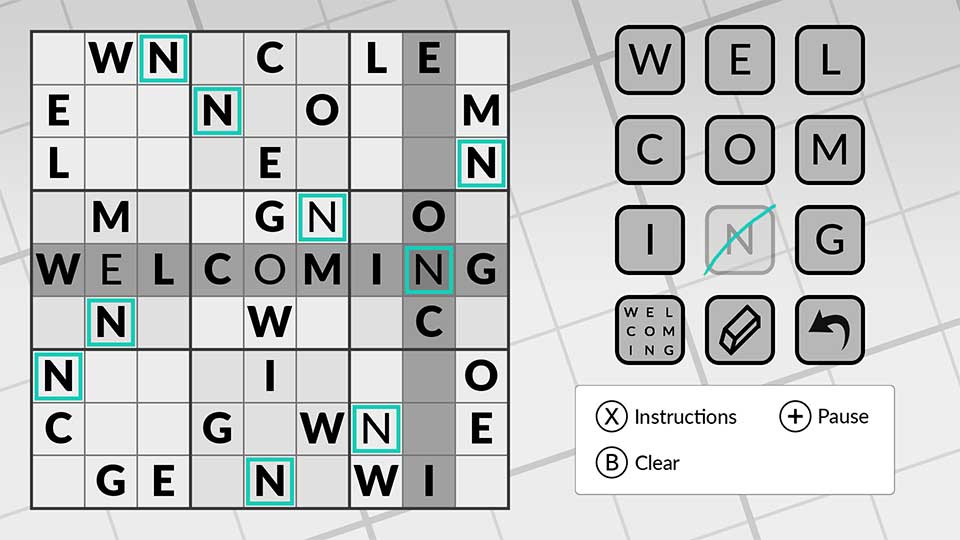 Highlights:
Strong Points: Seven hundred and twenty puzzles are packed into this cross-buy game
Weak Points: Because of Nintendo's limitations, cross saving is not possible
Moral Warnings: None!
Here's a breakdown of each of the six game modes:
Kriss Kross – This is a crossword style game where you have to fit themed words into empty spaces on the grid.  
Word Sudoku – Just like the numbered version except with nine lettered words.   You cannot have repeating letters vertically, horizontally, or within the nine blocked cubes. There are five difficulty levels: beginner, easy, medium, hard, fiendish.
Word Sweeper – This was my least favorite mode.  It's like a crossword puzzle but the only hints you have are clusters of adjacent letters as a guide.
Ladders – You have to change one letter in a word to make it into another word and eventually have it be the same at the bottom of the ladder.  Can you do this in the amount of steps given?  There are different difficulties including three, four, and five letter words.
Crypto – You have to decipher quotes from famous people (Dr. Seuss, Paul Newman, Carl Sagan, Eleanor Roosevelt to name a few) where all of the letters of the alphabet have been swapped out.  How fast can you crack the code? 
Gaps – Fill in the gaps to form new words with preset character groupings.  You may need to use the hint system to avoid using up the wrong cluster of letters!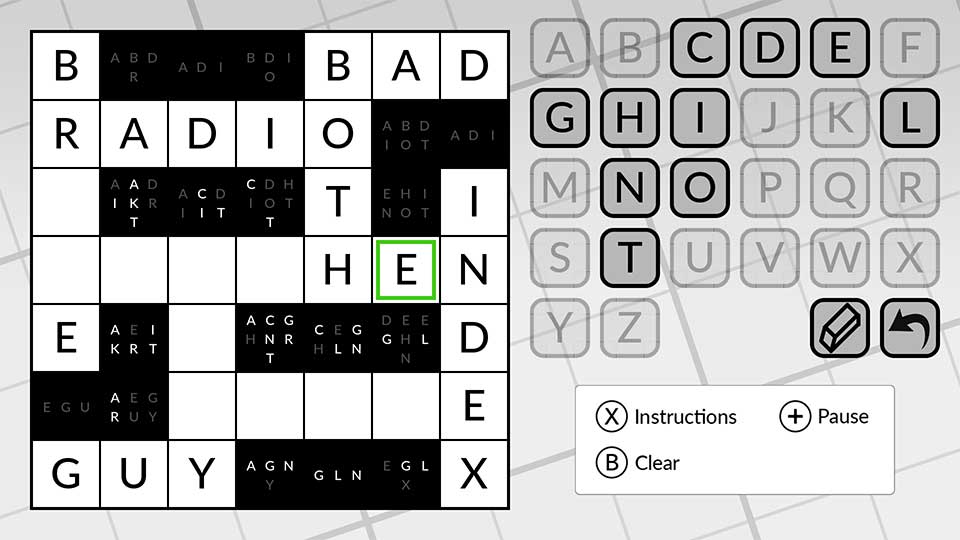 Score Breakdown:
Higher is better
(10/10 is perfect)
Game Score - 78%
Gameplay - 15/20
Graphics - 7/10
Sound - 7/10
Stability - 5/5
Controls - 5/5

Morality Score - 100%
Violence - 10/10
Language - 10/10
Sexual Content - 10/10
Occult/Supernatural - 10/10
Cultural/Moral/Ethical - 10/10
The puzzles are challenging and will take a few seconds to several minutes to solve each one.  Some of the Sudoku puzzles took me between fifteen and twenty minutes to complete.  This game is sure to entertain Sudoku and crossword puzzle lovers for many hours.  
The graphics are nothing special, but they don't need to be cutting edge for word puzzles.  If you already own Word Puzzles by POWGI, the icon looks very similar and may confuse you at first.  The colored bars around the dog's face are vertical instead of horizontal this time around.
While you can use a big screen to play this game, it's perfectly playable using the gamepad alone.  The background and menu music sounded better on our stereo system though.  Especially the bass beats that triggered our subwoofers nicely.
Overall this is a cute word puzzle game that's a great buy for puzzle lovers.  Before parting with $9.99 I'd make sure that the intended recipient enjoys thinking and word games. The fact that it can be played on both the 3DS and Wii U is nice as well.