Game Info:
SDK Paint
Developed by: Hullbreach Studios
Published by: Hullbreach Studios
Release Date: November 6, 2014
Available on: iOS, Wii U
Genre: Edutainment
Number of Players: 1
Price: Free on iOS, $5.00 on eShop
Thank you Hullbreach Studios and @GamesMatterHQ for providing us with a review code!
The touch screen Wii U gamepad is useful for drawing with and SDK Paint offers users a way to create and share their creations.  While SDK Paint is freely available on the App Store, the Wii U version has more features including stencils, additional save slots, display galleries, 3D conversion, and sharing/Miiverse options. 
SDK Paint was originally a quiet experience, but with the recent updates it now has classical and upbeat menu and gallery music.  Many of the standard art options exist like the ability to  select  your paint color from a gradient rainbow or by using a dropper on an existing color to match it.  You can paint with a spray can or with brushes of various sizes.  If you mess up, you can erase or smudge your lines as you please.  The undo function stores ten reversible moves at a time.
For symmetrical artwork, there are various grids that can be placed over the canvas.  There are many filters available including blur, darken, feather, flip, lighten, mirror, negate, and unfeather.  While there is an option to flood fill the canvas with a single color or texture, I really miss the bucket fill option available in other popular drawing tools.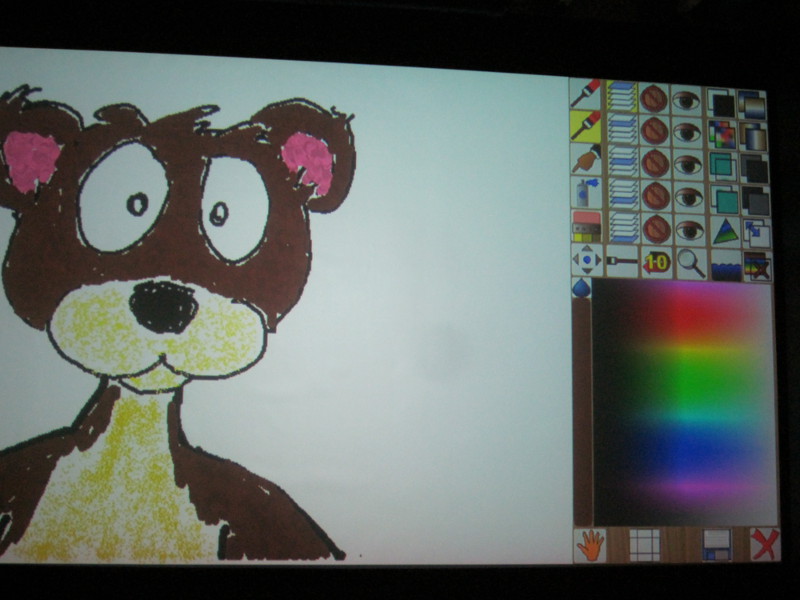 Highlights:
Strong Points: Great utilization of the Wii U gamepad; can share artwork on Mii Verse; 3D Conversion
Weak Points: No bucket fill; no way to export artwork
Moral Warnings: None unless you draw naughty things
There are five layers to stack upon each other to make the drawing more complex.  The layers can be set to visible or invisible with a click of a button.   Once you're happy with your progress, it can be saved in one of the eighteen save slots.  The saved creations are viewable in differently themed galleries (cottage, castle, sanctum, studio). The gallery graphics are functional, but they won't blow you away.  Hopefully the artwork within steals the show!
Good artwork deserves to be seen by many right?  The sharing menu lets you convert the pictures to 3D viewable images.  Sharing is possible by viewing the image and pressing the home button and going to Mii Verse.  Instructions for that process would have been helpful and appreciated.  There are a limited number of save slots, but you can upload your artwork on this website to preserve it in all of its glory.
Even though SDK Paint is a little rough around the edges, people of all ages can enjoy creating and sharing their masterpieces worldwide.  It has many nice features, but I greatly miss the bucket fill ability.  DLC packs may expand the software further, which sounds promising.  The price of entry is a reasonable $3.99, but iOS device owners may want to try out the free version on iTunes first.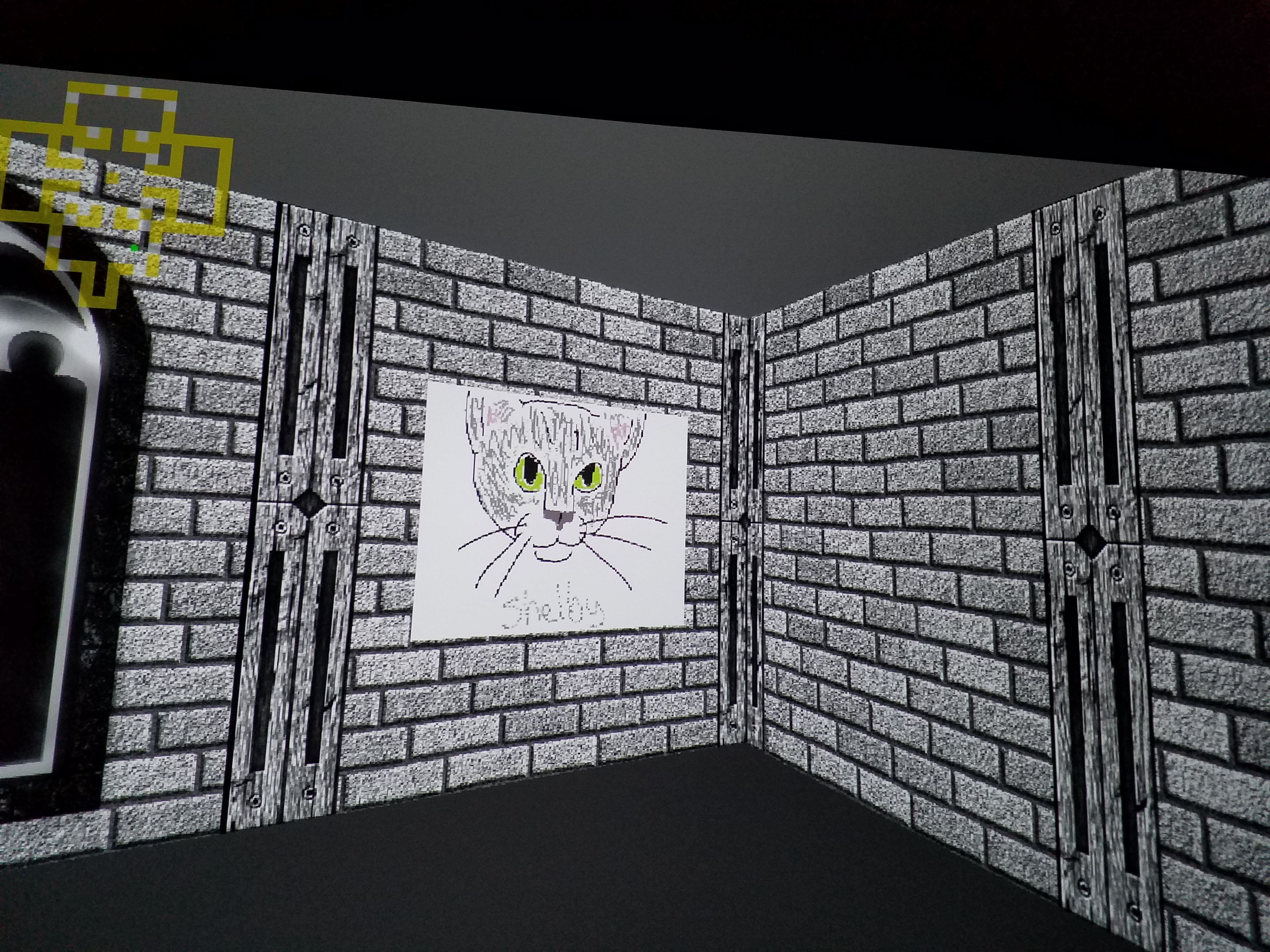 Score Breakdown:
Higher is better
(10/10 is perfect)
Game Score - 70%
Gameplay - 13/20
Graphics - 6/10
Sound - 8/10
Stability - 5/5
Controls - 3/5

Morality Score - 100%
Violence 10/10
Language - 10/10
Sexual Content - 10/10
Occult/Supernatural - 10/10
Cultural/Moral/Ethical - 10/10
 DLC Update July 29 2016 -
Thank you Hullbreach Studios for reimbursing us for the DLC cost
SDK Paint was released for the Wii U in November of 2014 and since then has added several DLC packages for effects, galleries, and slideshows.  The game by itself now sells for $5.00 (with 10 Nintendo points) and will entertain budding artists and kids for a while.  The Effects Pack is reasonably priced at $0.49 and adds features like card flip, grayscale, lens distort, motion blur, mosaic, rotate, sepia, vortex, and warp.  Sadly, my beloved bucket fill is still not an option.  
There are three gallery packs that can be purchased for $0.99 each or $2.49 for all three of them.  Each gallery pack comes with four galleries and you can see screenshots of each one on the store page so you can see what you're getting.  While they're not cutting edge graphically, they have a lot of variety.  Some of them are space or temple themed while others are more elegant.
Last but not are the slide show packs.  There are three available for $0.49 each or all of them can be yours for $1.25.  Each pack comes with two styles that you can see a preview for on Nintendo's eShop.  Some of the cooler ones in my option were the parallax and cube slideshows.  Naturally, they are in separate packs so the all-inclusive bundle is quite a deal here.  
If you're enjoying SDK Paint and are looking for more features, galleries, and slideshows to show off your work, the DLC is reasonably priced and worth looking into.  The galleries do not add additional save slots as they just show off your work in a themed environment.  If you had to choose only one pack to get, I highly recommend picking up the Effects pack.