Thank you Power Practical for sending us this product to review!
The Luminoodle helps reduce eye strain for watching TV or playing video games late at night in a low light environment. The Bias Lighting comes in two flavors (white and color) and three different sizes (1M, 2M, 3M). The 1M length is designed for TVs and monitors up to 30" while the 2M length is intended for TVs and monitors up to 55". If you have a TV bigger than 55" then you'll want to consider the 3M model. We were sent the $29.99 3M color model to review. The white model is $10 cheaper in comparison to the similarly sized color one.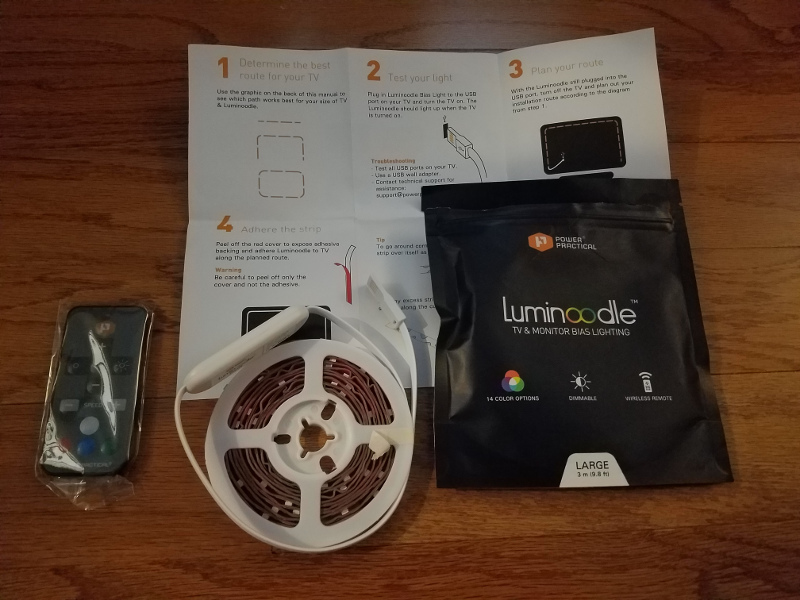 Installation is pretty easy though the double sided tape may come off on the product while trying to remove the protective tape. The LED strip is powered by the TV's USB port but Power Practical also sells an external USB power adapter on their website if you don't have a USB port available.
You can power off and change the dimming/lighting modes through the remote that comes included with the product. The CR2025 battery for the remote was installed, though you have to remove protective tape to get it working.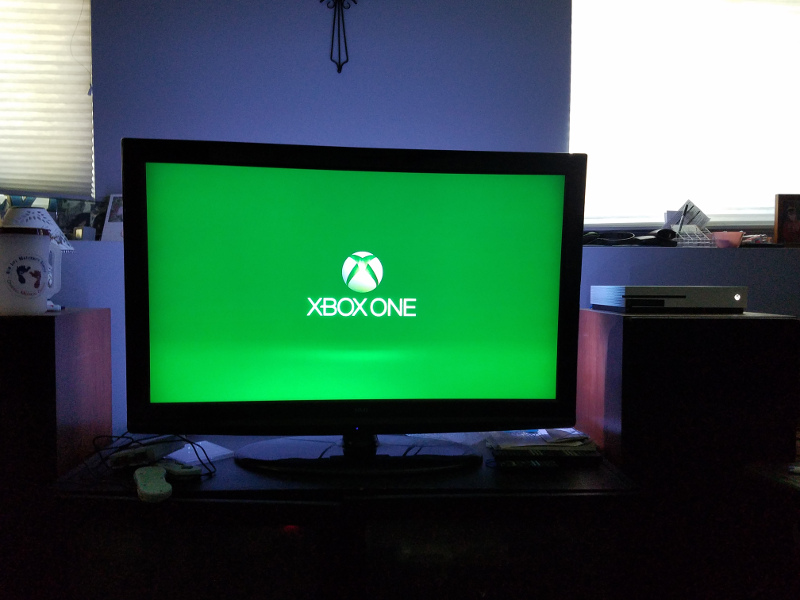 There are R(ed), G(reen), and B(lue) buttons on the remote to switch to those colors. Variations of those colors can be achieved by pressing the mode button. Despite all of the nifty options, I still preferred white. There is an option available that to me was very difficult on my eyes, and that was something like a strobe light. I'm not sure what the purpose of this option is, but it may cause seizures.
After learning all of the options available with the remote, I am quite happy with this product. If you're a night owl like me, you may want to consider picking one of these Luminoodles up.

(Amazon Affiliate Link)