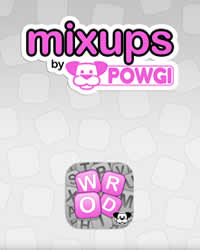 The mixed-up anagram puzzle, where three connected words are hidden among a jumble of letters.
---
A new game in the Granblue Fantasy universe, available on Steam! This fantasy game blends fighting game action and RPG-style adventure.
---
Face the media-manufactured outrage of braindead mobs in a fully destructible, randomly generated riot zone.
---
Can you help jung Viking Helga in this epic Match3 game to avenge her family that was killed by a fierce stranger?