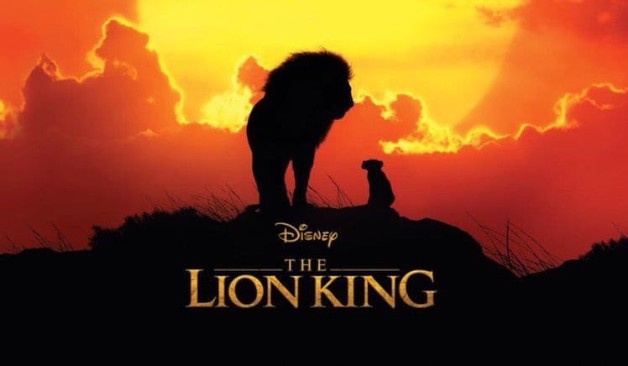 Thank you 4DX for providing my family with tickets to see this film!
The animated classic version of The Lion King was released in 1994. I owned it on VHS (later on Blu-ray) and bought the Hans Zimmer & Elton John soundtrack too. The voice acting talent from James Earl Jones, Matthew Broderick, Jeremy Irons, Whoopi Goldberg, and Rowan Atkinson is top-notch and hard to beat for this live-action version. Out of all of that talent, James Earl Jones was the only one to reprise his role as Mufasa in this remake. Seth Rogan voices Pumba and John Oliver is now Zazu and they both did a great job.
My biggest complaint about this film is that it's not much different than the animated one. At least in the other live-action remakes there were some new characters and back-stories added. This film is almost frame by frame the same as the original. Again, with the other film setting the bar so high it's hard to top it, but to not bring anything new to the table makes you wonder why they bothered remaking it in the first place.
The music sounds the same but has different singers so there's not much deviation in that department either. Out of all of the songs in this film, Timon and Pumba's rendition of 'The Lion Sleeps Tonight' is my favorite.
The visuals are quite impressive and the animals look quite realistic though expressionless. Their lips move, but their eyes don't convey as much emotion as the animated version does. With the lions all being the same color, it's hard to tell them apart. Compared to Mufasa and Simba, Scar seems to appear sickly. In the heat of battle, it's still hard to tell which is which. Like the original, there is some violence, but some blood is shown in this version. The shaman monkey is still present along with references to the "Circle of Life."
We were blessed to see this film on opening night and the theater was packed as a result. It was nice to see how the audience reacted to the 4DX enhancements. The first time water spritzed the audience everyone in the room reacted (positively). It was neat to experience the savanna riding motion with the seats swaying as the birds were soaring in the air. Feeling the rumble from the stampede made you feel like you were in danger too! Scents were added at times too and I'm still not sure what fragrance they were aiming for. I'm just glad that they didn't make us smell Pumba's flatulence.
Like the other Disney remakes, I still have to give the nod to the original. Instead of a remake this film felt more like a rerun. The 4DX experience is still fun and I highly recommend checking it out if you have a nearby theater.