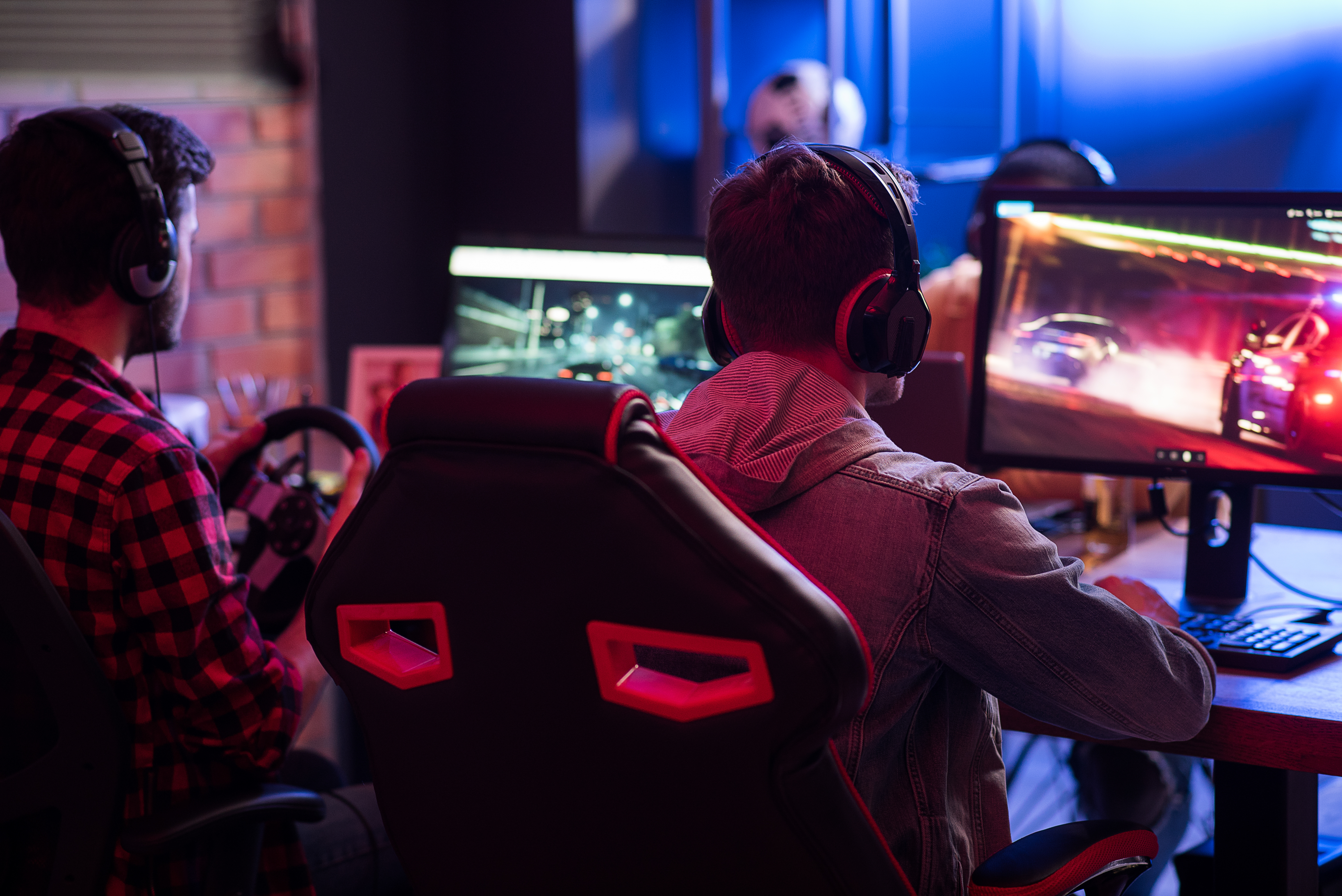 With the rise of eSports, many young people now believe that a career in the gaming industry is their dream job. Some of them would love to play their favorite games while getting paid; others would like to contribute to the development of the next-big-hit video game and earn from it.
Fortunately, there are many path choices for people who want to turn their love of video games into a career–from becoming a professional gamer to working in game design and even reviewing new video games on the market.
Professional Gamer 
How great would it be to get paid just by playing your favorite games? Becoming a professional gamer is one of the first things that comes to mind when thinking about turning the love of video games into a career. Surely, you've already watched clips on social media or YouTube of people who play video games professionally by joining tournaments with significant cash prizes.
A career as a professional gamer sounds perfect, but if you aspire to be one, be aware that it requires a lot of effort, time, and patience before you can start earning an income. The pro players you can see on TV or online get money from winning national or international tournaments and from sponsorships. The amount of money you can earn naturally depends on your skills and how long you've been in the industry. 
The truth is, playing video games to become an eSports athlete is perhaps one of the hardest career paths one can take. Becoming highly competitive in a game doesn't happen overnight–you have to invest years of consistent practice. However, it'll be worth all the hard work when you get the chance to go head-to-head with the best players from other countries for both the cash prize and honor. Who doesn't want to be considered the top player of a popular game after winning the championship and be able to bring bags of money home? After all, it's not a commonplace occurrence.
Streamer 
Streaming is probably for you if you love to become an internet personality by playing games you enjoy. Compared to becoming a professional gamer, streaming is less exhausting. It's more about being an exciting player to watch and bringing entertainment to others. 
Becoming a streamer is a fantastic career option for charismatic and funny individuals. However, it's essential to note that you have to spend money upfront on top-notch gaming and streaming equipment if you want to stream in the most professional way and attract viewers. That's why learning how to deliver high-quality videos is a must-learn skill for aspiring game streamers. 
Fortunately, programs that allow video game streaming on their platforms are increasing rapidly, making it easier for aspiring streamers to start entertaining others through live game performances and experiences.
Games Designer 
If you're a creative person and never run out of new ideas when it comes to game improvement, then you can become a game designer. This career path would be enjoyed by anyone who understands the various concepts behind different video game genres. Those who love to create new characters and new features in a game would also appreciate this job.  
However, unlike the previous career paths we've covered, becoming a games designer is more complex, which means you can't just start working on this job whenever you want; you'll probably have to enroll in a game design course online or in a university. That way, you can learn the required fundamental knowledge and skills, and then continue to develop and master them through experience.
Games Animator
A lot of people don't understand how important this career is in the gaming industry. A new video game isn't only all about new concepts, characters, and features. Creating something that's appealing to potential buyers is also of utmost significance. Game animators are especially important in today's gaming world and market–where there are hundreds of possibilities on how to present a game visually. 
However, just like working as a game designer, becoming an animator means signing up for some courses and learning fundamental animation techniques. Some people, though, have innate animation skills and only need to improve what they know through formal education.
Game Reviewer 
Many people prefer spending money on games that they know they won't abandon after only one round of play. That's why reviews, whether through vlogging or blogging, are crucial in the world of video gaming. 
Reviewing may be a perfect career for you if you love trying out newly-released games and tend to have a lot of opinions. Game review vloggers or bloggers also use their platforms to give tips and even talk about top lists of anything related to gaming.
Conclusion
People of all ages now find gaming career paths as more credible options due to the continued rise in popularity of video games. These days, it's already a lucrative industry that nearly anyone who has a passion for gaming can venture into. 
Making a name for yourself as a professional player, streamer, game designer, game animator, or game reviewer isn't impossible as long as you have patience and you're willing to work hard for your goals.