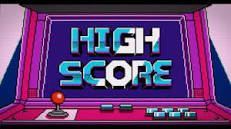 Thank you Netflix for supplying us with complimentary access to review this series!
In 2015 I read, enjoyed, and reviewed the book Console Wars by Blake J. Harris. This book talks about how Sega recruited Tom Kalinske to become the CEO of Sega of America. At the time, Sega had superior hardware, but Nintendo had the majority of the market share. This episode recaps this book quite nicely and goes over Tom's five pronged attack in an attempt to de-throne Nintendo.
The first step was to lower the price to $149 to make the Sega Genesis more competitive, and the next step was to defeat Mario. Sega needed a loveable mascot and it's neat how this episode introduces Sonic's designer Hirokazu Yasuhara. The Sonic series took off and attracted gamers around the world for a competition in 1994. Chris Tang, the world champion in Sega's Rock the Rock contest is featured in this episode.
The third part of Tom Kalinske's plan was to add more sports. Sega and EA worked together to bring John Madden's football game to the console and it did really well. Because of the system's limitations all of the players had the same (light) skin color. Gordan Bellamy, who is openly gay, is featured and takes credit for making the default skin color darker in the 1995 edition of Madden Football.
Nintendo was viewed as a system suitable for younger kids. Under Tom's direction, Sega aimed for a slightly older audience with edgier and more violent video games. If an older sibling was playing cooler games, Sega knew that the younger children would want to play them too. The final part of Tom Kalinske's plan was to make fun of Nintendo in their ads. Sega has some memorable marketing with the way the word Sega was shouted in their commercials and the Sega sound the console made when the console loaded is etched into the minds of many gamers. Sega's commercials took some playful jabs at Nintendo's console with their "Nintendon't" ads.
Overall, this episode is an interesting look at the epic war between Sega and Nintendo as described in the Console Wars book. It even includes a bit of racial diversity with Madden Football. Unfortunately, it does hit on the LGBTQ themes a little too hard just like the previous episodes did.