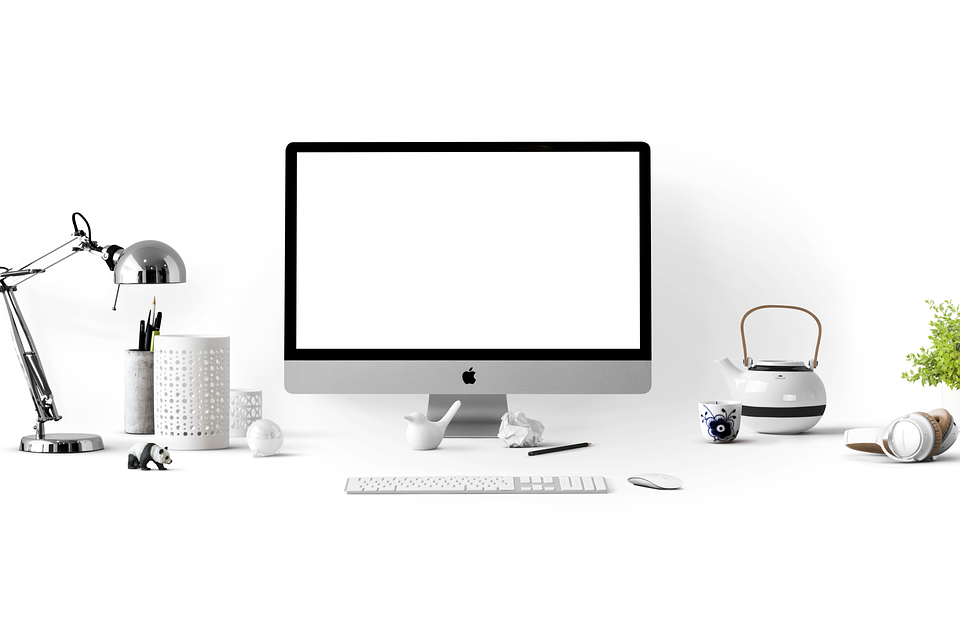 Thanks to modern technology, people can now perform most tasks at the click of a button. It has also caused people to spend more time behind their screens, whether they are working, playing video games, or even chatting with their friends and family. Almost everything can be done using a computer, but something's got to give at some point. So what does that mean eventually to end users? 
Studies have shown that using a computer or any other screen device continuously can take its toll on you in the long run. You may start to identify symptoms such as low vision (and its related issues), poor posture leading to neck and back pain, addiction issues stemming from playing video games and social media, weight gain, and disturbances in your sleep pattern. Americans spend 6.31 hours daily behind a computer screen. Even more alarming is that it is nine minutes shy of the global average, putting them at high risk. Fortunately, you can reverse these symptoms or prevent them from developing altogether. Here are some of the changes you need to start making.
Take the time to set up your computer
Sometimes you might find yourself squinting and peering closer to your computer screen because of how it has been assembled. To avoid this, you should ensure that your computing device is correctly angled at a position where you do not have to strain, before using your computing device. You should also keep your monitor about 20 inches away from you and can also ensure that you adjust your screen's lighting, color, and the type of font you use. A swivel arm for your monitor will help you swing it away when you are taking a break from using it. 
Try using a standing desk
Standing desks are just desks designed to help you work while standing. They are becoming a popular furniture piece in offices as they have been linked to improving your posture and health. Continuously sitting behind a desk can place your body under a lot of strain that can hurt you. Studies on standing desks show that people who use them tend to be more productive in the office than those who work sitting down. There are many standing desks available. Some can even be attached to your main desk so that you can change your position at different times. 
Continuous sitting contributes to several health issues because it does not require a lot of movement. It is up to you to find a solution and one way to do that is to set little breaks designed to help you walk around and rejuvenate your body. If you are in the office, get up and walk around the hallways. You can perform some little exercises at your desk as well. If you are working from home and can be more flexible, take a short walk, or perform some other tasks to keep you busy. If you are a video gamer, set your alarm to alert you to take breaks while playing.  
Rest your eyes at different intervals
 Maybe your work requires that you sit behind a screen all day long, or perhaps it is just the quickest way to get things done. Whatever your reasons may be for always being on your computer, you should ensure that you rest your eyes from the harsh screen glare. Even if you have dimmed your screen's light, you are still putting a lot of strain on your eyes, and that might lead to even more severe vision problems eventually. Every hour or so, let your eyes rest from the screen. Step away from your desk and practice some eye exercises. Alternatively, you can also purchase eyewear with fitted lenses designed to reduce the amount of light that enters your eyes to help you see better. 
Reduce the use of screen devices at night
The blue light emanating from screens can affect your sleep patterns by delaying or confusing your body's internal clock. Consequently, low sleep quality can lead to chronic heart disease, diabetes, and even depression. You can help customize your screen's settings or install an app that can reduce the amount of blue light on your screen. Thankfully, newer devices allow you to use warmer, less harsh tones at night. You can set the duration for as many hours as you would like. 
Drink water and eat healthy snacks
Properly hydrating yourself is one of the vital things to do while sitting behind a screen. Water powers your cells, giving you the energy to carry on through the day. Even better, it lubricates your eyes and joints and keeps you refreshed. If your desk is too far from your refrigerator or water cooler, you can fill up your bottles and place them at your desk. However, it would be best to remember that getting up to drink water also helps you move around. Additionally, you can stock up on healthy snacks while you sit behind your desk. Sitting for extended periods means that your body is most likely not burning calories at optimum. Therefore, it would not be best for you to eat junk while sitting all day. That will quickly lead to weight issues. 
Keep your sitting environment clean
When you sit at your desk, you will always transfer dirt and bacteria to virtually all surfaces you touch. With time, this bacteria can blow up, and soon your work or gaming area can be filled with microbes that could affect your health. It would be best if you always tried to keep your desk and computer area clean and tidy. Clean your keyboard and your screens with a sanitized wipe. Additionally, you can also wash your hands regularly or use a hand sanitizer if you are not able to wash your hands. 
It would help if you always remembered prioritizing your health, especially when it comes to performing what are considered as everyday tasks. People do not usually realize the effects of screen time until it is too late. Fortunately, now that you know, you can reduce these effects. Make those little lifestyle changes and see a boost in your health and productivity.