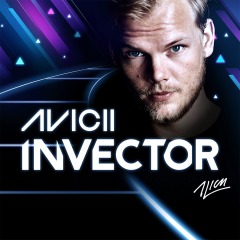 Game Info:
Avicii Invector
Developed by: Hello There Games
Published by: Wired Productions
Available on: PS4, Switch, Windows, Xbox One
Release date: December 10, 2019
Genre: Rhythm
Number of players: Up to four
ESRB Rating: Teen for language
Price: $19.99
(Humble Store Link)
Thank you Wired Productions for sending us this game to review!
In 2015 Tim Bergling began working with Hello There Games to combine his music with colorful and serene visuals. Since his untimely passing in 2018, Avicii's family and foundation have helped with the completion of this project. Had I not known that Avicii had a part in this game, I would have assumed it to be a mere cash-in like so many movie-themed video games are these days. Thankfully, the end result is more than a tribute, Avicii Invector is a solid rhythm game that his fans would be proud of.
The token story is an interesting one with a spunky ship captain who is aimlessly travelling space while avoiding returning to her home planet. It's just her and her spaceship which breaks down often. As you unlock new areas, you'll get to view cutscenes and learn more about her.
Highlights:
Strong Points: Great music and gorgeous visuals
Weak Points: Scoring is a little confusing
Moral Warnings: Some songs have language (f*ck) though the lyrics are not displayed; blaspheming; crude hand gesture shown (middle finger); some songs have references to alcohol, drugs and sex
Avicii Invector is broken down into six areas with several EDM hits in each one.  In order to advance to the next area you have to get a 75% or better on all of the songs in the current section.  In total, there are twenty-five songs and three different difficulties to play them on.   After each song you will be graded by your score and it will be submitted to an online leaderboard.  Though I have gotten many A's, I won't be dethroning anyone anytime soon as the scores can go up to an S+. 
Though you can play this game with a keyboard, I highly recommend using a gamepad.  On the easiest difficulty you just need to use the left, X, and A buttons.  As you increase the difficulty, you'll have to use more buttons.  The left button will have to get pressed or held down as you go through glowing triangles.  You'll also have to rotate the triangles so your ship is lined up with the green (A button), and blue (X button) color ramps.  You need to press the matching button as your ship lines up with it.  Depending on your accuracy, you'll be rated with perfect, great, good, or miss.  The better rating will net you more points.
As you progress in the level, you may unlock the ability to boost.  As you can expect, it's much faster and you're still accountable for hitting each color-coded ramp, triangle and respective rotations.   There are also some free flying modes where you have to avoid obstacles and try to steer your ship through several circular gates.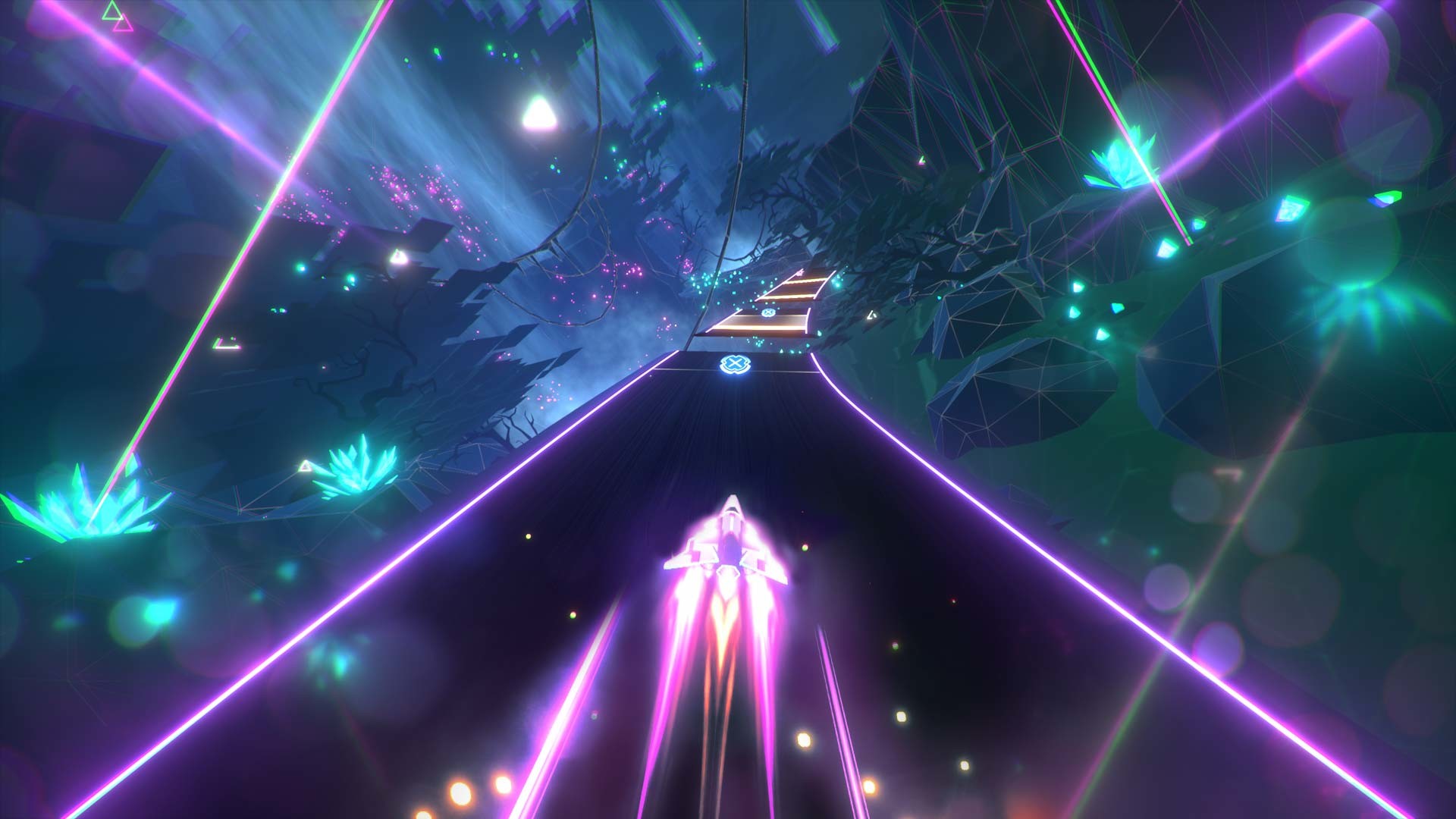 Score Breakdown:
Higher is better
(10/10 is perfect)
Game Score - 92%
Gameplay - 17/20
Graphics - 9/10
Sound - 10/10
Stability - 5/5
Controls - 5/5

Morality Score - 76%
Violence - 10/10
Language - 5/10
Sexual Content - 7/10
Occult/Supernatural - 10/10
Cultural/Moral/Ethical - 6/10
The letter grade scoring seems to be based on the overall score rather than the level completion percentage. I had a level completion rate in the 90s and received a B score and another in the high 80s and earned an A. That's pretty much my only nitpick with this title from a gameplay perspective.
Morally speaking there are some issues worth noting. One of the more catchy songs, Without You has the f-bomb in it. Thankfully, the lyrics are not displayed so you have to listen for it to catch it. A middle finger is shown in one of the cutscenes though. The song Lonely Together references drugs, drinking, and hooking up. Blaspheming occurs too.
If you don't mind those moral concerns, there's a lot of fun to be had in Avicii Invector. The three difficulty levels are bound to keep you busy for a while. Local multiplayer is also available and supports up to four players via split screen.