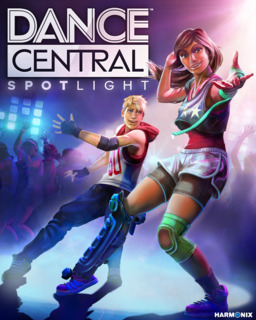 Game Info:
Dance Central Spotlight
Developed by: Harmonix
Published by: Microsoft
Release Date: September 2, 2014
Available on: Xbox One
Genre: Rhythm
Number of players: Up to two players
ESRB Rating:Teen for Mild Lyrics
Price: $9.99
I haven't played a Harmonix game since Guitar Hero, and after playing Dance Central Spotlight I was quickly reminded about how awesome they are at making music based games.  There are many great videogames that provide good exercise routines.  If you like to work out to music there's options like Dance Dance Revolution, Just Dance, Zumba, and Dance Central.
Dance Central, along with its two sequels, have been around since the Xbox 360 and is an Xbox exclusive.  Like its predecessors, Dance Central Spotlight requires a Kinect camera and is only available on the Xbox One.  Having played a couple of iterations of Just Dance, I must say that Dance Central Spotlight is much better.  The dance moves are not as corny.
Like Just Dance, you have to mirror the moves that the dancer on the screen is doing.  If you mimic the move flawlessly, it will be added to your move collection.  New dance routines are unlocked as you collect more and more moves.  Each song has eight routines available for it.
While the game's price is a reasonable $10, it doesn't come with many songs.  You are encouraged to build your own work library for $2.00 a song.  If you want to save fifty cents you can buy packs of three prearranged songs for $5.49. 
Here's a list of the included tracks:
#thatPOWER
Counting Stars
Diamonds
Happy
I Wish
Royals
Show Me
Talk Dirty
Titanium
Wake Me Up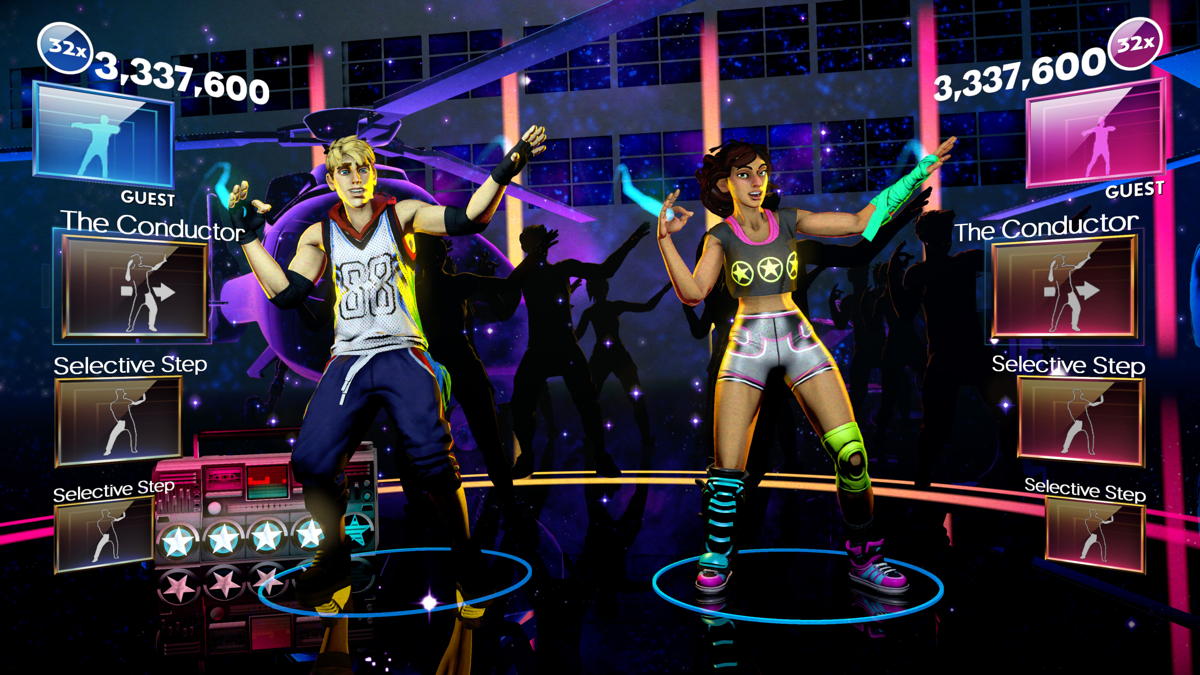 Highlights:
Strong Points: Fun dancing game with many dance routines to unlock; very accurate
Weak Points: Comes with only ten songs; Kinect camera occasionally gets confused and shuffles or drops players
Moral Warnings: Some songs have sexual references;  suggestive dance moves
Out of the starter songs, Counting Stars, Diamonds, and Happy are my favorites.  The other songs are alright but from the get go there are some suggestive themes and lyrics.  Some of the dance moves use hip and chest thrusts. 
The remainder of the songs are up to the buyer to purchase and thankfully the Xbox One provides methods of securing purchases so I don't have to worry about my kids expanding the workout library without my knowledge.  I did add Psy's Gangnam Style to my collection for them though.
There are lots of artists to get more tracks from including Bruno Mars, Fat Boy Slim,  Janet Jackson, Justin Beiber, Lady Gaga,  Maroon 5, One Direction, and Selena Gomez.  Most of the songs are from this millennium but a few oldies are thrown in like A-ha's Take On Me.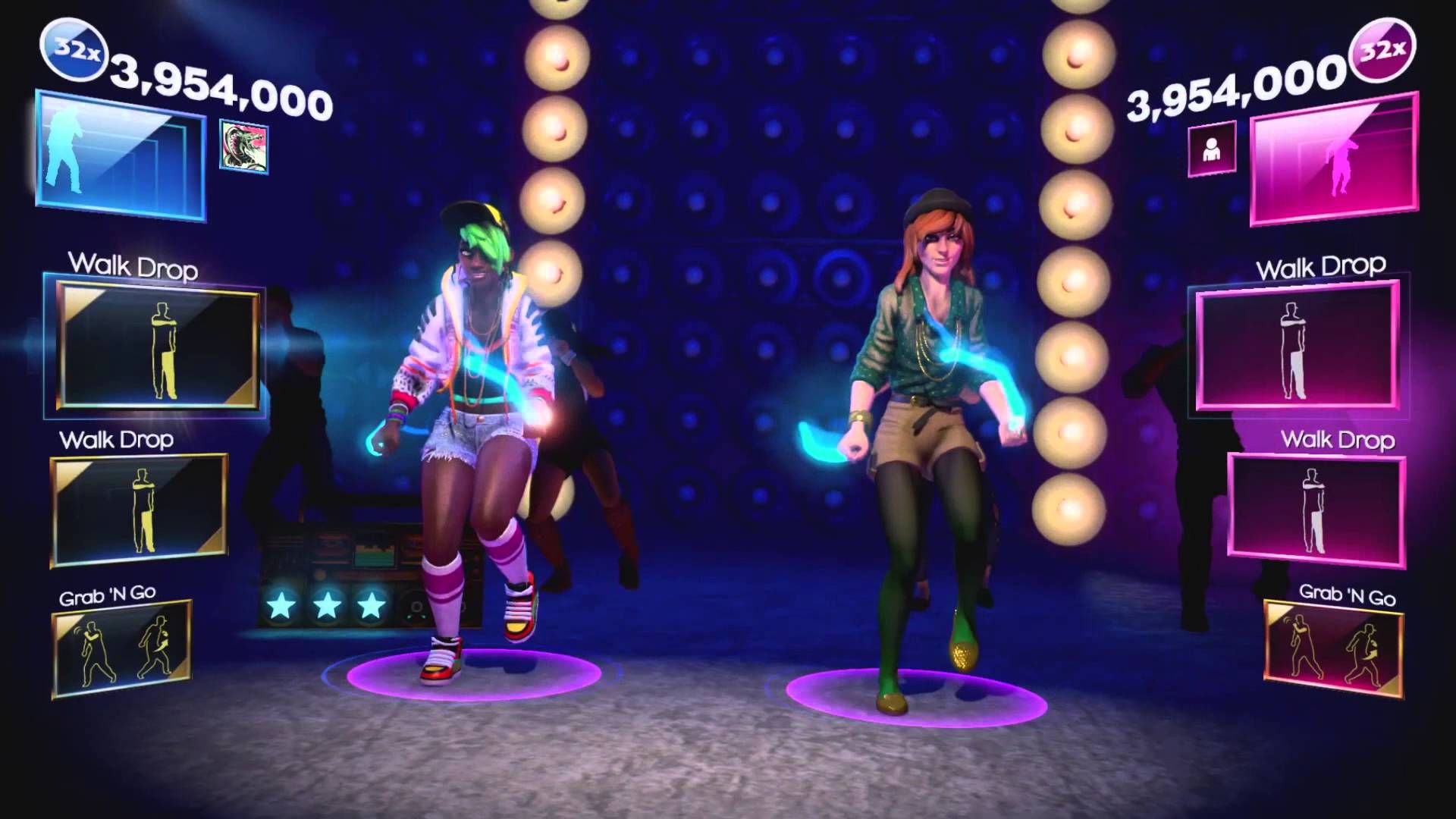 Score Breakdown:
Higher is better
(10/10 is perfect)
Game Score - 86%
Gameplay - 17/20
Graphics - 8/10
Sound - 10/10
Stability - 5/5
Controls - 3/5

Morality Score - 91%
Violence - 10/10
Language - 10/10
Sexual Content - 6.5/10
Occult/Supernatural - 10/10
Cultural/Moral/Ethical - 10/10
While two dollars a song may seem expensive, there are eight routines per song so you can get a lot of moves and calories burned with each purchase.  Each song has four classic routines (beginner, standard, deluxe, and pro), two fitness routines (strength and cardio), and two random routines.  One of the random routines I unlocked was called manly.  The moves were still not manly enough for my husband to complete a whole song.  
My kids and mom were eager to join me in multiplayer in his absence though.   A second player can easily join by waving their hand when the screen prompts that a second player has been detected.  While it is easy for people to join in, keeping them in the game is another story.  Sometimes the Kinect loses track of a player and will drop them.  Worse yet, when they get re-added to the game, the scores, players, and positions may get swapped!    
Another annoyance is the game's camera controls.  You can navigate the menu and choose your character and song title without using a controller, but the problem is that this method isn't perfect.  So  many times the wrong character was selected and the song was started without the ability to confirm or change the selection.   For accuracy I used a game controller when playing by myself, but there is no multi-controller support with multiple players.  
Despite some minor annoyances, my workouts have been fun and productive while playing Dance Central Spotlight.  I like the option to build my own library.  However I wish the starter songs were all family friendly.  The $9.99 asking price is very reasonable and I highly recommend this title if you're looking for a fun way to burn some calories.