Game Info:
SDK Spriter
Developed by: Hullbreach Studios
Published by: Hullbreach Studios
Release date: December 15, 2016
Available on: Wii U
Genre: Edutainment
Number of Players: Single-player
ESRB Rating: Everyone
Price: $6.00
Thank you Hullbreach Studios for sending us this game to review!
With the stylus, the Wii U can be great for drawing and there have been many awesome examples shared in the Miiverse online community. SDK Spriter is a great tool for creating and animating sprites as well as interacting with them in levels that you create. When you first launch the title, it will ask if you wish to import stock artwork to work with. I highly recommend doing so!
Once launched, you can focus on making sprites, tiles, maps, and levels. Without the stock artwork, the interface is a bit intimidating. It's nice to have a point of reference and you can delete any artwork you're not fond of. I accidentally deleted the stock tiles which in turn broke the stock maps and levels. In order to re-add the artwork I had to delete my user's data file for this title. Sadly, the dog sprite I made was blown away in this process. Thankfully I uploaded it to Miiverse and online so it's not completely wiped out of existence.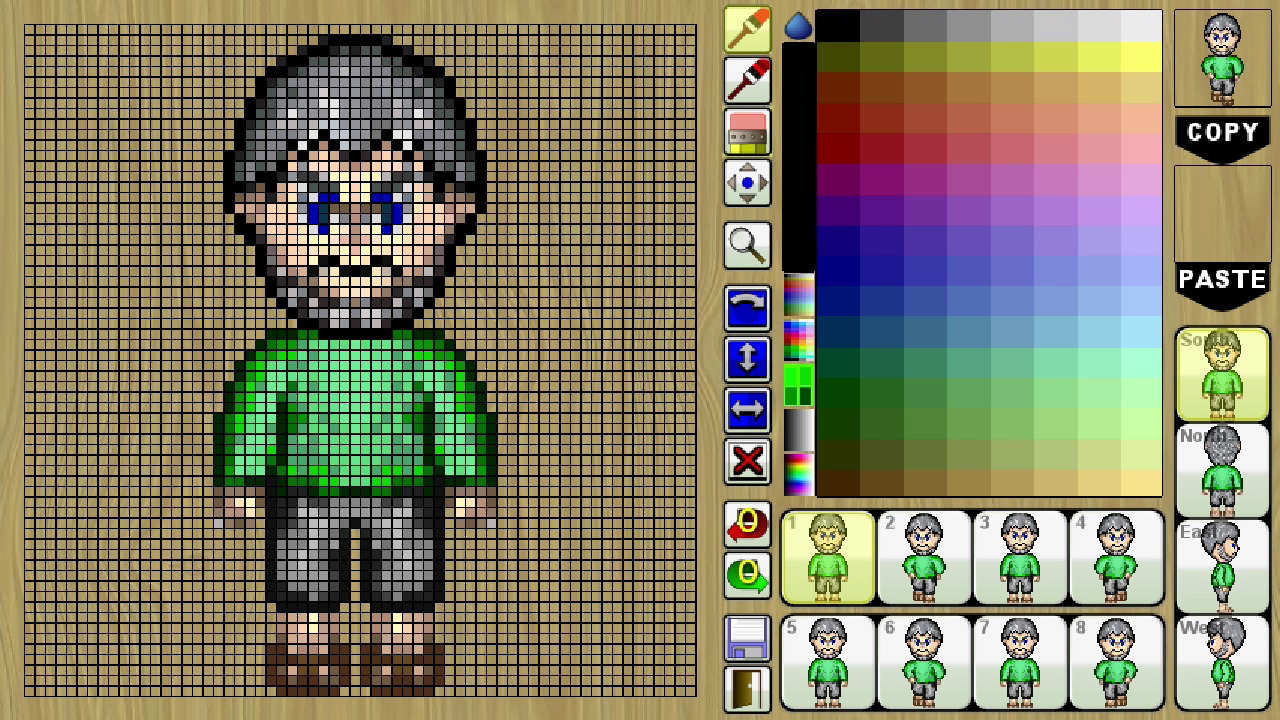 Highlights:
Strong Points: Great tool for creating and sharing artwork online
Weak Points: No easy way to re-add/import stock artwork; the stylus isn't very accurate/responsive
Moral Warnings: Depends on what on you draw
The sprite creation section consists of four connected 32 X 32 pixel blocks. The grid is removable if you'd rather go free form. Many of my favorite paint tools are in place including paintbrushes, erasers, color selectors, bucket fill, and noise bucket fill. I liked the noise bucket fill which fills the selected area with a mixture of colors that blend into the color of your choosing. Before using the bucket fill make sure the area you have in mind is fully sealed or else the color will spill into the rest of the drawing. If any mistakes are made, the undo/redo buttons come in handy.
There are four directions you need to draw your sprite facing: south, north, east, and west. In each position you can draw it eight more times to give it a walking animation. Thankfully, you can copy/paste and drag it around to make life a little easier. It's still a fair amount of work no matter how you slice it though.
The tiles area has a lot of good starter artwork including various buildings, walls, doors, water, paths, dirt, grass, bricks, columns, and stairs. If you want to create your own look and feel to the levels and maps, you'll have to start from scratch.
Once you have enough tiles made, you can put them to together to make maps. The maps give you two layers to work with. To have things pop out a little bit, you'll need to add tiles to both layers.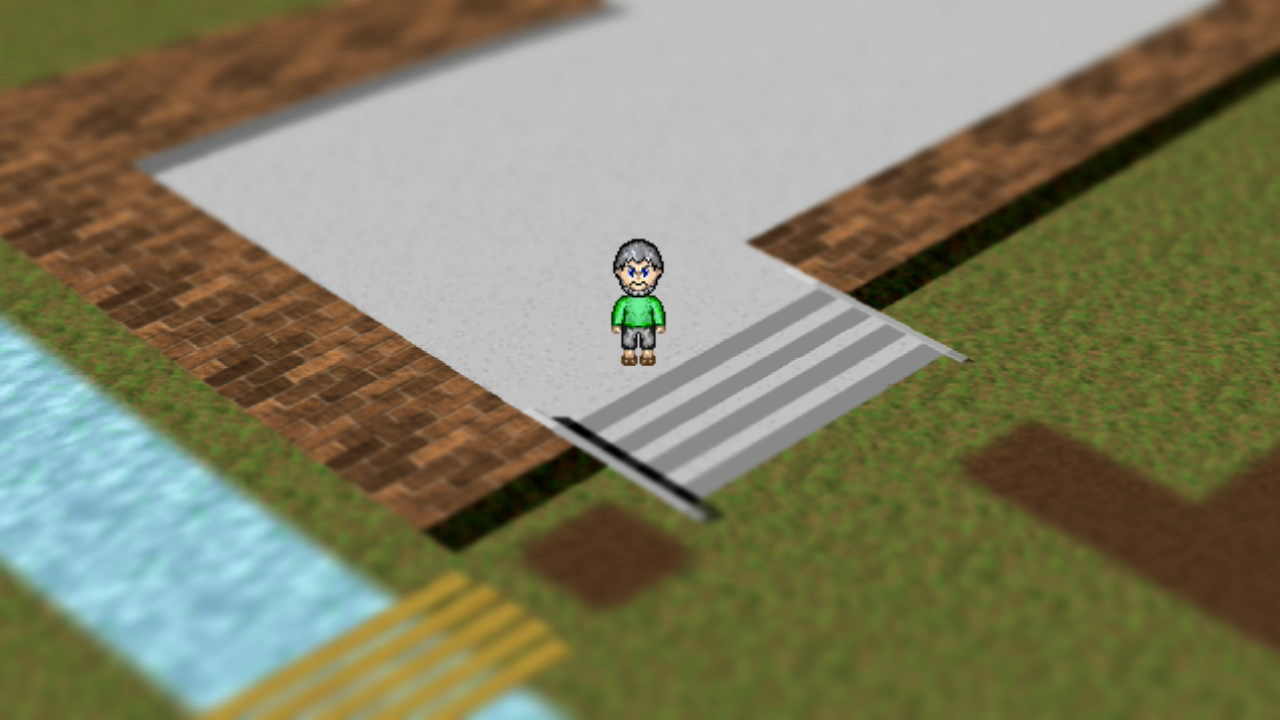 Score Breakdown:
Higher is better
(10/10 is perfect)
Game Score - 70%
Gameplay - 14/20
Graphics - 6/10
Sound - 7/10
Stability - 5/5
Controls - 3/5

Morality Score - 100%
Violence - 10/10
Language - 10/10
Sexual Content - 10/10
Occult/Supernatural - 10/10
Cultural/Moral/Ethical - 10/10
To play a level you'll need a sprite and a map. You can move your sprite around with the arrow and joysticks and the A/B buttons will rotate the camera. Pressing the + button will exit the level.
Badges can be earned by creating, sharing, and testing your creations. Sharing via Miiverse is easy enough, but to share on the internet using SDK Spriter's website requires a bit more work. In order to claim your artwork you'll have to register an account and once your work is claimed you can download or delete it. I was able to download my dog sprite by right clicking on its image, but the download button didn't work for me. While you're on the site you can rate other people's creations.
Overall, SDK Spriter is a nifty tool for creating and sharing your artistic creations. The playable levels you make don't have much depth, as they merely show your sprites and artwork in action. If you're looking to make a playable game, I recommend using RPGMaker instead. Any artists who still enjoy using their Wii U should consider adding this to their game library. The original price was $10 but as of this review it's selling for $6 digitally.