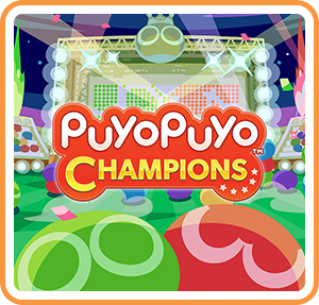 Game Info:
Puyo Puyo Champions
Developed by: Sonic Team
Published by: Sega
Release date: May 6, 2019
Available on: PS4, Switch, Windows, Xbox One
Genre: Puzzle
Number of players: Up to four
ESRB rating: Everyone
Price $9.99
(Amazon Affiliate Link)
Thank you Sega for sending us this game to review!
Puyo Puyo Champions includes Puyo Puyo 2 and Puyo Puyo Fever. Both games support solo, local multiplayer, and online gameplay (if you have a Nintendo subscription). Though this title is available on many platforms, I prefer to play on-the-go with my Switch and enjoyed handing my son a Joy-con to play a local match to kill some time away from home. I kicked his butt. Up to four players can play at a time.
No matter which Puyo Puyo game you play, the concept is the same. Your goal is to not let your side of the screen fill up with Puyos. To clear Puyos, you need to have four of the same color touching. Clearing individual colors is okay, but the real rewarding experience is when you have multiple colors cleared in succession causing chain reactions. The more chains you can get, the more garbage Puyos you'll send to your opponent's screen. Garbage Puyos can be devastating as they take up crucial space and often block chains you're working on. To get rid of garbage Puyos, you need to complete a chain. When you do this, any garbage Puyos touching those cleared away will disappear as well.
Highlights:
Strong Points: Fun collection of games that can be enjoyed by yourself, with family/friends, or online!; PC users can play multiplayer without a subscription service
Weak Points: Repetitive/annoying voice acting; not many people playing in the casual rooms online
Moral Warnings: One of the characters is a witch and another goes by "Dark Prince" (Satan)
Both Puyo Puyo games offer various characters to play as and against. Other than appearance and voice acting, your choice won't make much difference in Puyo Puyo 2. Unfortunately the chain counting (One!, Two!, etc) gets repetitive and annoying quickly. In Puyo Puyo Fever, each character has a special ability such as preferring shorter or longer chains. If certain conditions are met, a fever mode will commence and provide some ready-made chains to take advantage of and pummel your opponent with garbage Puyos as a result.
The graphics are very colorful and the characters look adorable.  Even though one of the characters is a harpy, she's fully clothed.  There's a witch character and another that goes by "Dark Prince" which is a subtle name for Satan. 
The CPUs are pretty challenging and kept me on my toes. I was reminded again and again the value of building up multiple chains. The online tournament matches are pretty challenging as well. It didn't take me too long to find a challenger (and get my butt kicked).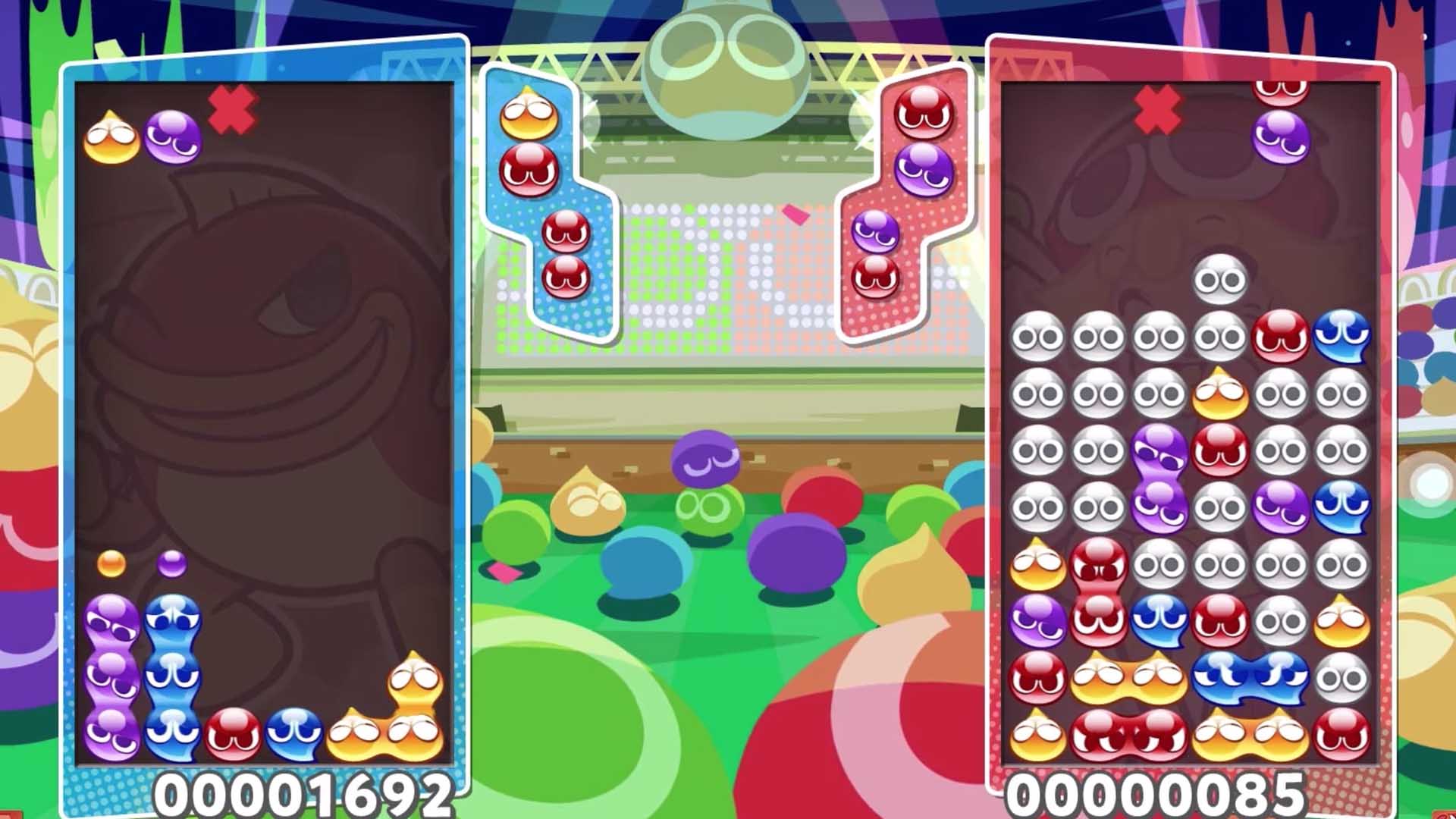 Score Breakdown:
Higher is better
(10/10 is perfect)
Game Score - 82%
Gameplay - 17/20
Graphics - 8/10
Sound - 6/10
Stability - 5/5
Controls - 5/5

Morality Score - 90%
Violence - 10/10
Language - 10/10
Sexual Content - 10/10
Occult/Supernatural - 5/10
Cultural/Moral/Ethical - 10/10
 Sadly, I was unable to find any active casual gaming rooms. This title doesn't appear to be cross platform, so I would assume that Steam users would have the best chances of finding casual matches to partake in. PC gamers get to play online for free while console users have to pay monthly fees for online services.
No matter which platform you get this game on, it will be sure to entertain your family for hours. The price is a reasonable $9.99 and I have seen it on sale for half as much on some platforms. If you enjoy Puyo Puyo games and want to test your skills online, it's worth checking out. Just don't expect to find too many casual matches to join.