Do you enjoy playing Minecraft? We bet you do, but since you are reading this article, we can't help but think that you are getting bored with the default character skins (yes, Steve, we're all looking at you right now). While there's certainly nothing wrong with playing the original characters, Steve or Alex, they just don't feel very personalized and are bound to make you wonder whether they can be "upgraded" at some point. Fortunately, they can, and there is a huge variety of alternative character skins available online. In this article we are going to show you how to download a skin on Minecraft Mac and PC editions, as well as guide you through the following steps required to make your Minecraft character "wear" the custom skin.
So, first of all you'll have to choose a skin you like and download it onto your machine's hard drive. There's a multitude of custom Minecraft skins that you can get online for free, but if you feel like going for something extra fancy, you can invest some money into the game and purchase a themed skin pack, or even pay a designer to have an original and unique Minecraft character skin created just for you. Assuming you prefer to go with the free skins (for now at least), we recommend that you check out skins4minecraft.com, as this website has got a great selection of cool custom skins available for free downloads and usage.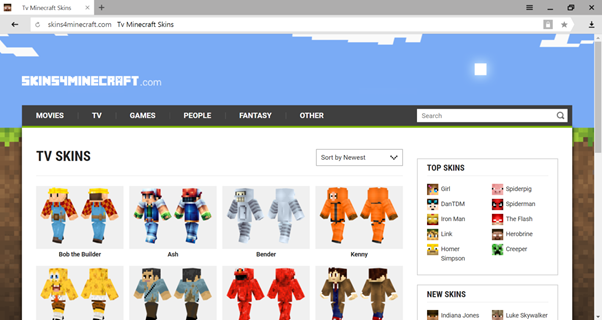 You may be wondering what exactly is a Minecraft skin, how you are going to download it, and whether you need any additional software to work with it. A Minecraft skin is basically an image, which is usually in PNG format, and if you open it with your computer's default graphic viewer, you're going to see a jumble of various body parts on a white background. Minecraft skins tend to look like unassembled paper dolls, but don't let bother you - when you're done with the skin "installation", it is going to look exactly as presented on the website where you downloaded it. Downloading a skin is easy - just click on the respective link or button, and the skin will be saved in your downloads folder just like any other file. You won't be needing any software for the skin installation, and in fact, you don't even need to view it as an image, unless you're curious to see what it looks like "unassembled".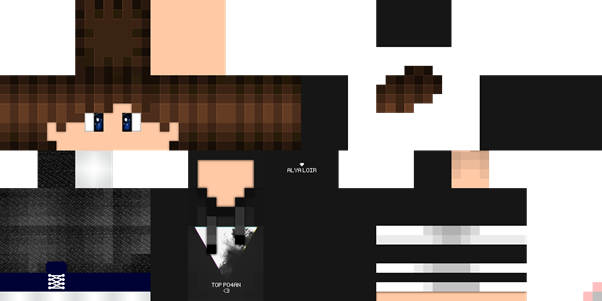 Regardless of whether you play Minecraft on PC or Mac, your next step is to memorize the location of the skin on your hard drive (if you plan on switching skins frequently, you might be better off creating a separate folder for Minecraft skins so that you don't get confused going through a multitude of small image files). Then you'll need to log into your player profile on the official Minecraft website and find the "Browse" button on the main profile page. Click the button and you'll see an Explorer (on Windows computers) or Finder (on Macs) window pop up over the browser window. Find the skin you just downloaded, select it, and click "Upload". Wait until you get the confirmation message, and voila - your character's skin has been successfully updated!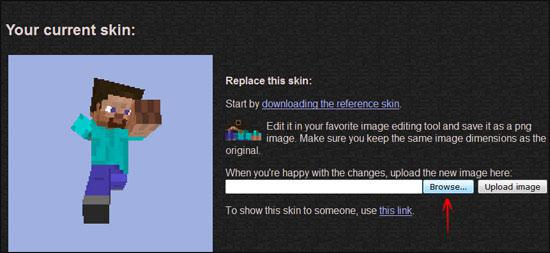 However, to see the changes you'll have to restart game, so close it and log back in if it was running in the background while you were uploading the skin. If not, just open Minecraft and go to any world - you'll see that your character now looks exactly like the skin you've chosen. Starting with Minecraft 1.8, you can even customize the skins within the game, but some older skins are incompatible with this fun feature. To see whether your new skin can be further customized, go to "Options" and click "Skin Customization". Here you can make your character "take off" their cape, hat, jacket, or even left pants leg! If your character's current skin is compatible with the feature, you should see the changes immediately after closing the "Options" menu.
Armed with this knowledge, you no longer need to google "how to download minecraft skins pc," so you can proceed to personalize your Minecraft character and have even more fun with this amazing game!