Buyus Colored Drawing Sketching Pencils
Developed by: BuyusDirect
Price: $12.95
(Amazon Affiliate Link)
Highlights:
Strong Points: Very durable pencils; sturdy container; hex-shape makes them less likely to roll
Weak Points: Faint colors unless you press hard
Thank you, BuyusDirect, for sending us a set of these pencils to review!
We were approached at Christ Centered Gamer to review a set of colored pencils from a company called BuyusDirect – not normally a product we cover, but we don't mind being experimental. It's good to branch out now and then!
The pencils came quickly from Amazon, and contain 36 pencils in a wide variety of shades. The container is a sturdy cylinder, made of yellow-covered cardboard and topped with a durable plastic cap. The writing on most of the container appears to be Chinese, and what little English that is on the container makes little sense. There is a picture of some sort of bear wearing sunglasses in the middle – presumably the "Mr. Cuya" that appears below the picture. Around the portrait of the bear is the odd phrase "CUYA STORY – They love each other and happy every day." Underneath the title of "Mr. Cuya" is another peculiar phrase, "Cool is a kind of life is also a kind of attitude."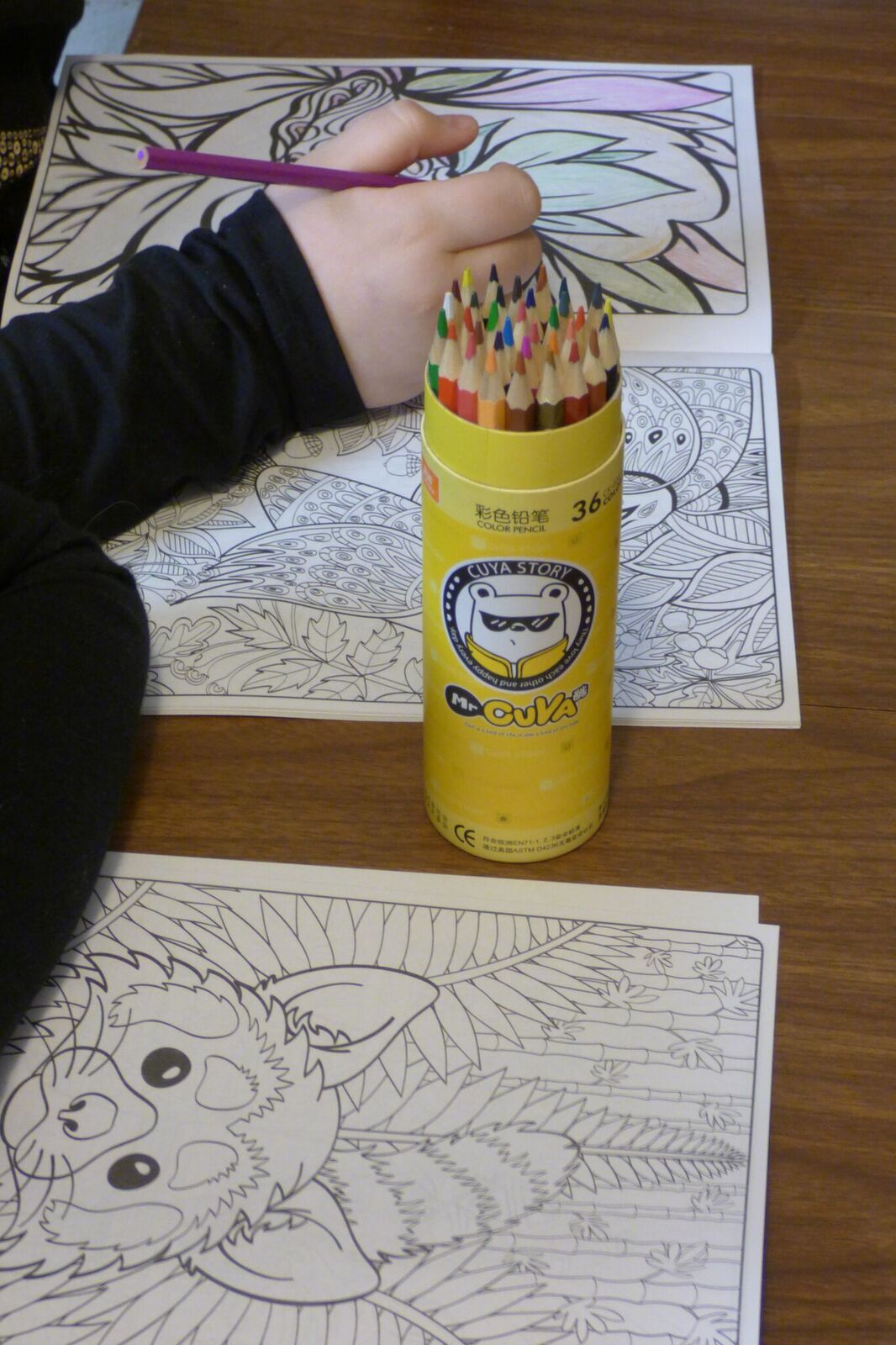 Despite the odd use of "Engrish" on the package, the pencils within are of fine quality. Each pencil is six-sided, which means they are less prone to roll off the table than your typical colored pencil. The colored lead within each is durable, and not prone to snapping or crumbling over heavy use. My daughters have enjoyed using them quite a bit, and I've even used them to try and sketch out a quiet, nature scene (which also told me that my drawing skills are sorely out of practice). The colors aren't terribly bold, though, unless you press hard. Fortunately, the lead is durable enough to withstand this kind of pressure. Unfortunately, when my wife tried to use them, it led to her having cramped fingers after just a few minutes of coloring.
Another thing that we found odd was the price. The Buyus pencils have a list price of $49.99, but we've seen them on sale for around $12. However, when you compare them to Faber-Castells – one of the premium names in artistic pencils – you can get a set of 48 pencils, and an eraser, for $30.79, also from Amazon. Another thing to consider – Faber-Castells often have the name of the color stamped on the side, while the Mr. Cuya pencils don't. It's a minor point, though – the hue of the paint on the outside of the pencil is going to be the hue you get when you touch it to paper.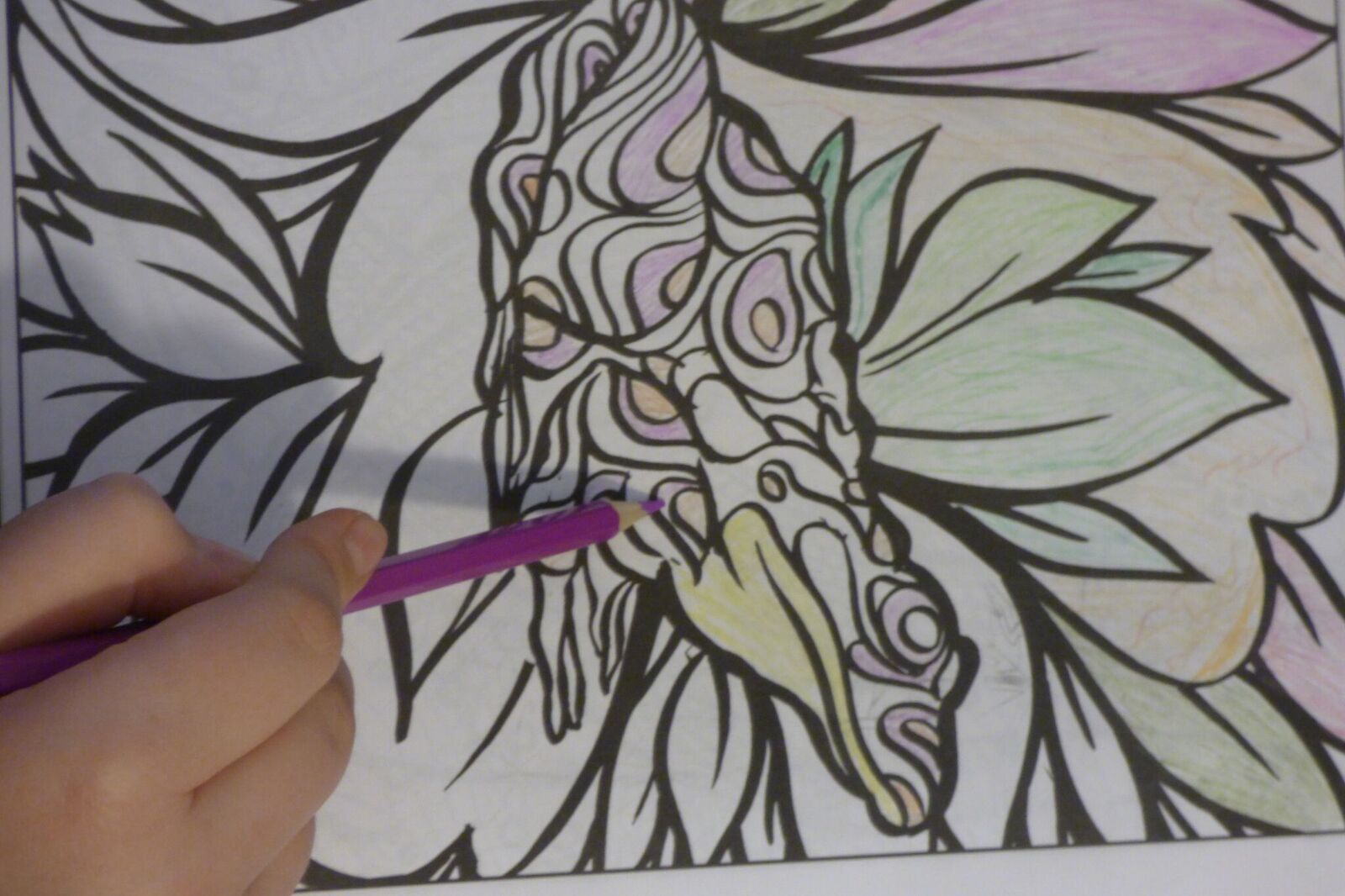 All in all, these pencils have a very good quality, but require a bit of effort to really make the colors stand out. They can be a good deal if purchased on sale, but at their full price, you may be better off looking to one of its competitors.
{source}
<iframe style="width:120px;height:240px;" marginwidth="0" marginheight="0" scrolling="no" frameborder="0" src="//ws-na.amazon-adsystem.com/widgets/q?ServiceVersion=20070822&OneJS=1&Operation=GetAdHtml&MarketPlace=US&source=ss&ref=ss_til&ad_type=product_link&tracking_id=chricentgame-20&marketplace=amazon&region=US&placement=B01902ZTYA&asins=B01902ZTYA&linkId=3GSK77IBPHFP3YIP&show_border=true&link_opens_in_new_window=true">
</iframe>
{/source}
(Amazon Affilate Link)