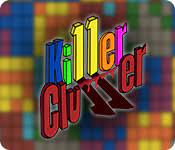 Game Info:
Ki11er Clutter
Developed by: Puzzles by Joe
Published by: Grey Alien Games
Release date: August 24, 2021
Available on: Android, macOS, Windows
Genre: Puzzle
Number of players: Single-player
ESRB Rating: Not-rated
Price: $9.99
Thank you Grey Alien Games for sending us a review code!
Ki11er Clutter is the 11th game in the Clutter series and is the first one I've played. After finding this information out, I now see why the l's are replaced with 1's in the title. Clever!
There are many different game modes with 144 puzzles (some have less) to solve in each one. You'll be timed on each level and if you don't make it in time, you can retry or skip to move onto the next puzzle. Completed levels will be marked in green and you can also indicate which puzzles are your favorites.
Here's a quick breakdown of the various game modes:
Ki11er Quest – This is the main game consisting of a variety of puzzle types from the list below. This is what I played in my game stream. Sadly, I lost my progress since and I don't know how many puzzles I beat in this mode.
Stackers – You'll have to find matches of items with three layers. For example, you'll see buttons with a blue outer rim, a yellow inner rim, and a red middle. The layer color order has to match and when you're staring and many multi-colored letters and buttons it gets a bit disorienting. You cannot shuffle anything around in this mode!
Memory Variations – In this mode you'll need to select several letters or objects and then re-select them again when the screen shifts to a new pile. You cannot move around objects.
Highlights:
Strong Points: Over 1700 puzzles and different game modes; you can skip puzzles that are too difficult or annoying
Weak Points: Some of the levels are borderline cruel; my progress was lost 
Moral Warnings: None!
Accordion - You'll have to match up objects and the screen slides from side to side. Once enough matches are made, the screen will stay still. Not everything will have a match, good luck!
Clutter Jong - It's like Mahjong except with clutter. This variation is also more forgiving about making matches on lower layers of stuff.
Old-School Quest – Can you sort through all of the clutter to make matches? There are many extra items and you can move them around as needed.
Stockpiles – You'll have to make matches of two or more items and the layers matter. You can move things around but make sure you're not covering up items you'll need!
Clutter Gaps – Click on the squares to match and complete objects both vertically and horizontally
Potpourri – Match the moving objects; not everyone one you see will have a pair so try not to waste too much time on solo items!
Box Quotes – This game reminds me a little bit of Wheel-Of-Fortune. Without the wheel. You'll see jumbled up words and you can switch the letters vertically. It's easier to focus on the smaller words first. The boxes will darken when you have the word completed correctly. Some of the words carry over to the next row to make things trickier!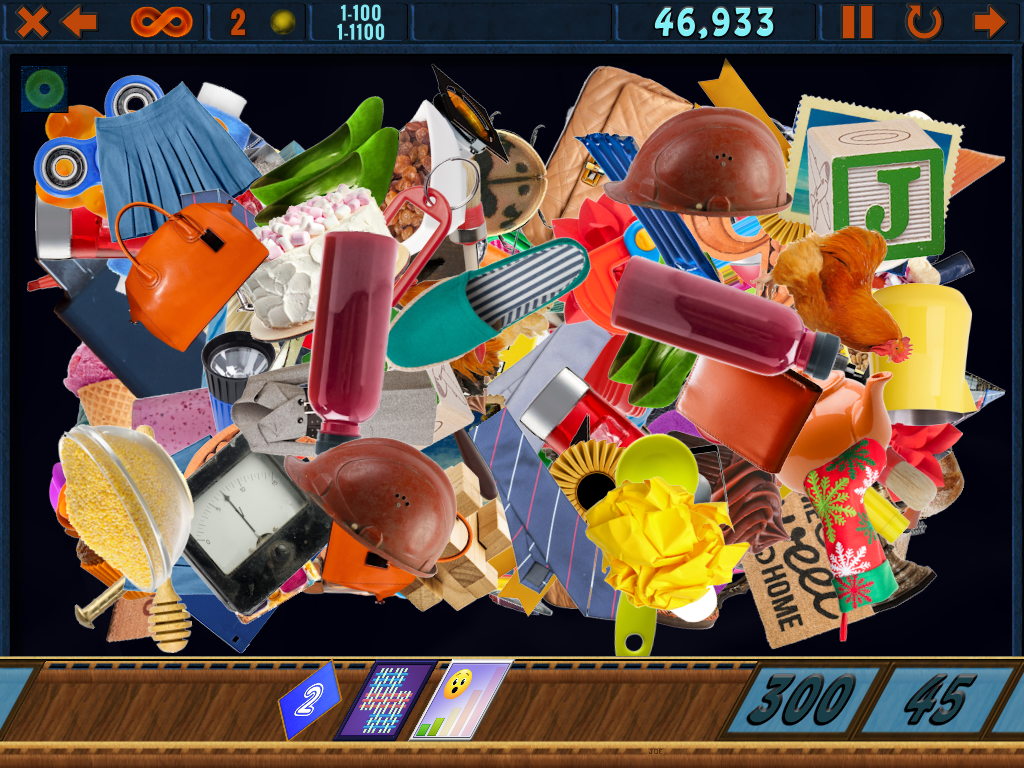 Score Breakdown:
Higher is better
(10/10 is perfect)
Game Score - 80%
Gameplay: 16/20
Graphics: 8/10
Sound: 8/10
Stability: 3/5
Controls: 5/5

Morality Score - 100%
Violence - 10/10
Language - 10/10
Sexual Content - 10/10
Occult/Supernatural - 10/10
Cultural/Moral/Ethical - 10/10
Picture Quest – There are 64 jumbled picture puzzles that need to be sorted to their proper alignment. When you have properly aligned columns they'll move together so that makes solving it a bit easier.
Sliders – One hundred sliced-up pictures that you get to re-align. There are some pretty slim slices here!
Select and Swaps – One hundred jumbled-up pictures need to be re-assembled by swapping out two pieces at a time.
Square Jigsaws – Assemble the 100 puzzles by matching their shape and color-coded border to align with the game board
Clutter Picture Puzzle Variations – These matching puzzles range from 60-180 pieces. The kicker is that the shapes are pretty complex in their design and finding their match isn't easy!
The visuals are pretty good in this game and the clutter objects are nicely detailed and scale well no matter how big or small they are. Some of the puzzles are in grayscale and others have really similar colors. I'm not sure how people with colorblindness will fare on these, but there is a colorize option that may help. I like the text narration between the puzzles and it's neat to read what inspired the developer in creating some of the levels. The personal touch here is great.
Solving these puzzles can be pretty hectic. Thankfully, the background music is pleasant and there's plenty of variety. I caught myself bopping along to it at times.
I didn't see any morally questionable content in this game and it's great for people of all ages. If you enjoy puzzles that involve searching for things, look no further than Ki11er Clutter and other games in this series. As an added bonus, my house seems so much cleaner now!