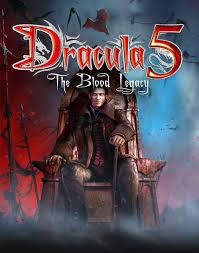 Game Info:
Dracula 5: The Blood Legacy
Developed by: Koalabs Studio
Published by: Microids
Release date: December 2, 2013
Genre: Adventure
Available on: OS X, PC (reviewed)
Number of Players: Single-Player
ESRB Rating: Not rated
Price: $9.99
Thank you Microids for sending us this game to review!
While this is the fifth and final installment of the Dracula series, this is my first time playing it.  If you're new the series (like I was), you're given a recap from Dracula 4 where the main character (Ellen Cross) is told that she only has months to live since the medication she relies on is being discontinued.  Not wanting to spend the rest of her life bored and behind a desk, she keeps her illness a secret from her boss so she can still travel the world collecting and restoring valuable pieces of art.
Her latest project is a defaced portrait of Dracula that she must restore.  Like many point and click adventure games, you have to explore your surroundings and gather useful items to help solve puzzles and progress in the game.  When it came to this tampered painting, Ellen had to analyze the substance that was painted over it and then use the proper chemicals to remove it.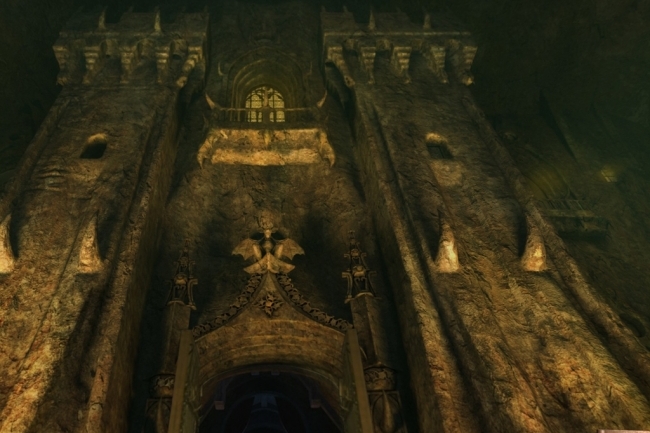 Highlights:
Strong Points: Good story and character development, plenty of puzzles to solve
Weak Points: Awkward mouth movements; does not run at high resolutions
Moral Warnings: Occult imagery, immortality, and sex before marriage
Once Dracula's painting is restored to its former glory, the painting seems alive and begins messing with Ellen's head.  Shortly thereafter the painting goes missing.  Since Ellen doesn't want to spend her final days in prison, she starts her journey to reclaim the painting and uncover it's sinister origins.
While there is some room for errors, many mistakes in the game are fatal.  Fortunately this game saves automatically and you can reload from before you messed up.  With a limited amount of medication and a depleting health bar, there is a sense of urgency, so you don't have much time to waste.  If you do run out of medication, you can revive yourself at the cost of some game points.
Game points are earned by solving puzzles or progressing the story line.  There are a total of 360 points and my final tally was a few points short of that.  If you solve puzzles quick enough or on the first try you can earn in game achievements as well.  Some of the puzzles are daunting, but I found a helpful walkthrough that had all of the answers to them.    If you rely on a guide, this game can be beaten in a couple of hours.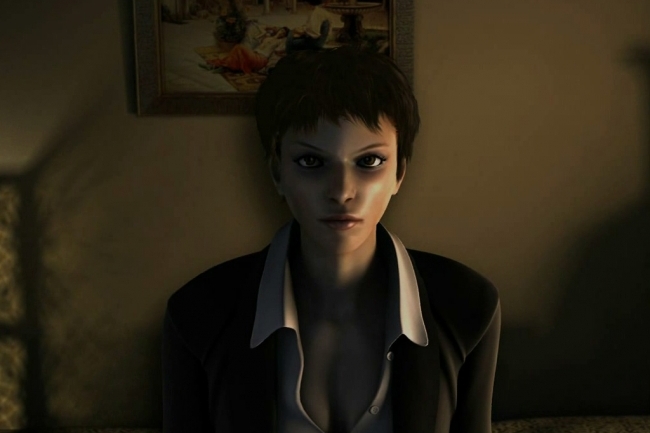 Score Breakdown:
Higher is better
(10/10 is perfect)
Game Score - 68%
Gameplay - 13/20
Graphics - 6/10
Sound - 8/10
Stability - 2/5
Controls - 5/5

Morality Score - 55%
Violence - 2.5/10
Language - 10/10
Sexual Content - 7/10
Occult/Supernatural - 0/10
Cultural/Moral/Ethical - 8/10
That is of course, if you can get it to even run on your system.  While this game ran fine on my Windows 8.1, Core i7 Nvidia based laptop, it would crash on my or my husbands similarly spec'd desktops that are powered by AMD graphics.  The only way I could get the game to run was to lower my screen resolution to 1920x1080 and launch it as an administrator.
While this game isn't very graphics intensive, the characters and backgrounds are nicely detailed.   The voice acting is good, but the lip movement is generic and off.  The background music is suspenseful and sets the mood nicely. 
Since this game involves vampires, blood, death, and immortality themes are a given.  One of the puzzles in this game had a pentagram backdrop.  I don't recall any language, but Ellen does have a fling with Bram Stoker's great grandson, Adam.   
If you like point and click adventure games with mind boggling puzzles, this series is worth looking into.  Sadly it it does have some objectionable content and may not even run on your system. iOS and Android versions are in the works and perhaps they will run better than the PC one.