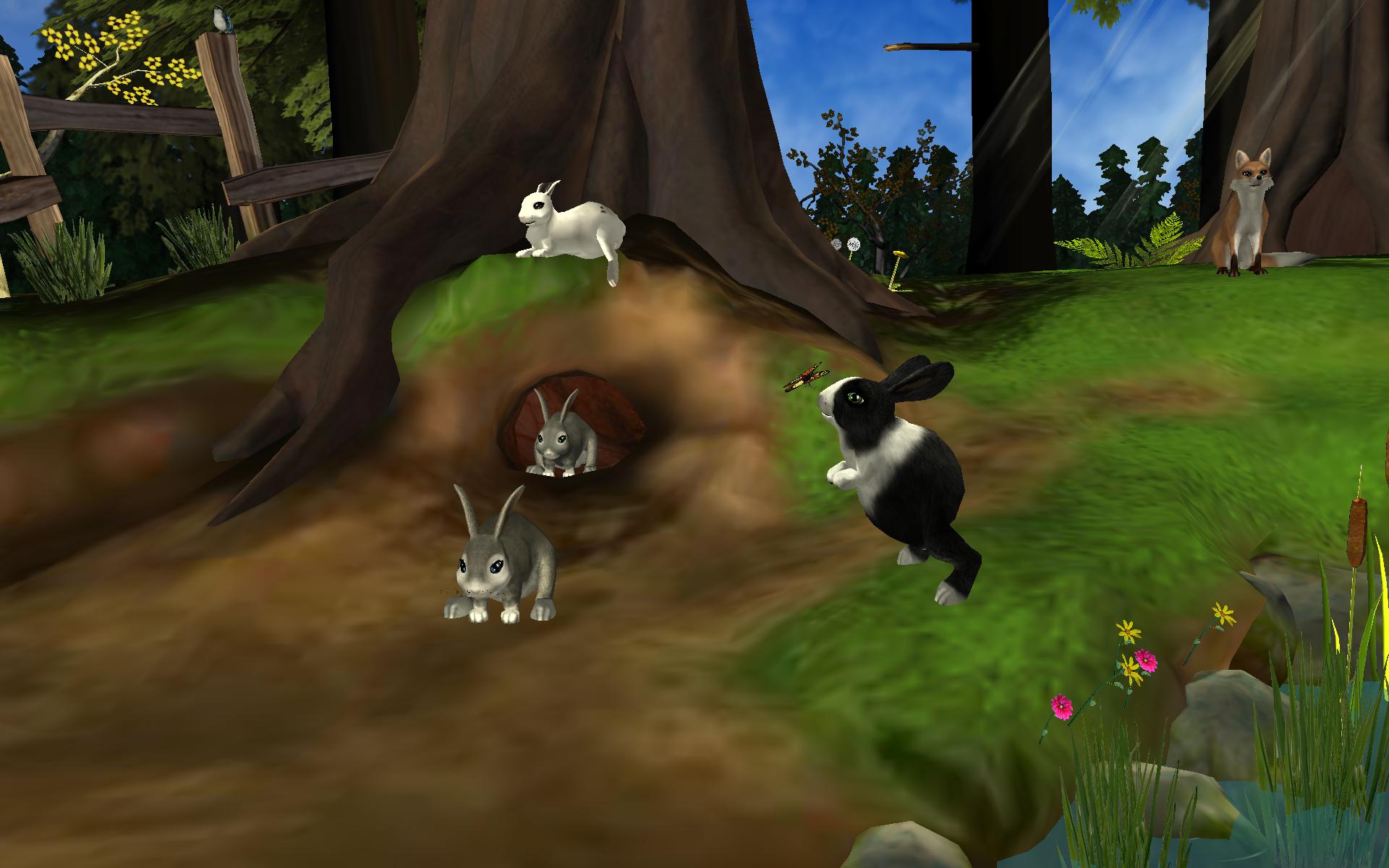 CPU: Pentium IV 1.6GHz or AMD equivalent
OS: Windows XP or Vista
RAM: 256 MB
Video Card: Geforce 5600 or better, ATI Radeon 9600 or better, Intel X3500 or better
Sound Card: Any DirectX 9.0 compliant sound card

Clicktoy is an interactive game designed for toddlers. It basically turns your computer into a serene meadow and every button on the keyboard will do something unique. Your child can play musical notes, cause the weather/scenery to change, or interact with the animals. The keyboard is protected so your toddler can't easily exit the game and wreak havoc onto your system.

The Meadow was inspired by Psalm 104 and the environment is very peaceful and serene. This game is entertaining and perfectly suitable for kids of all ages. No appropriateness issues to worry about. You can watch and intermingle with many creatures including fish, bunnies, sheep, birds, gophers, frogs and more. By pushing the keys, your child can cause bunnies to hop and play, fish and gophers to jump, birds to fly, rainbows to appear, wind to blow and the sun to rise and fall.

The game music is catchy and sometimes got stuck in my head. The animal sound effects are good and the background bird chirps, frog ribbits, and farm animal noises make the game sound realistic. The number keys play musical notes, but my kids were more interested in the animal animations.

The animal animations are really well done and truly make this game enjoyable. Many of the animations are unique, for example like the different ways the fish jump out of the water. You can see rabbits run and play or go to sleep, frogs catching flies, gophers playing, butterflies flying and more. You can pan to the left and right to get different views and a whole new set of keystrokes to explore. The environment is incredibly detailed and very colorful.

Stability was a concern I had with the previous builds I have tried. The latest version ran on all of my systems with little hassle. The support was very helpful and they do care about their products and strive to improve them. If you're running Windows XP, I found this game runs best with SP3 installed.

The interface is easy to use, it just takes a couple of clicks to get the main game going. The click safe feature requires you to hold down the Esc key for a few seconds to trigger the exit icon. Most of the game is keyboard driven.

My children fell in love with this game and often ask to play it. The possibilities are endless. You can have them sit in your lap and make up an interactive story, or you can let their imaginations run wild and laugh at what the animals do. The animal noises and musical notes are fun to play around with too. The asking price of $20 is reasonable and it looks like there are some expansion packs on the way. My children and I look forward to future products from Clicktoy.

Game Play 20/20
Graphics 8/10
Sound 8/10
Interface 5/5
Stability 3/5
Appropriateness 50/50
Overall 94%