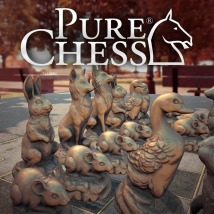 Game Info:
Pure Chess
Developed by: VooFoo Studios
Published by: Ripstone
Release Date: April 15, 2014
Available on: 3DS, Android, iOS, PC, PS3, PS4, Vita, Wii U
Genre: Board Game
Number of Players: Up to six multiplayer games
ESRB Rating: Everyone
Price: $7.99 or $14.99 for the Complete Bundle
Thank you Ripstone for sending us this game to review!
Pure Chess has been loved by and available on multiple platforms since 2012.  The PS4 version sports prettier graphics and a smoother asynchronous multiplayer experience compared to the PS3 version.  Owners of the previous version will have to buy this one separately as it is not yet available for cross buy.  Cross platform support is in the works for this title as well.   
For the base price of $7.99, Pure Chess has a lot to offer.  If you want more locations and variety in chess pieces, you may want to consider the Complete Bundle which includes all of the DLC for $14.99.  Otherwise you can pick and choose what extras you want with chess piece sets selling for $1 each or games sets with pieces and new backdrops for $2.50.  A link to the game's store site is conveniently placed on the menu screen for your buying convenience.
If you're new to chess, this game has a wonderful tutorial that goes over basic game controls and how to properly move the Rook, Bishop, Queen, King, Pawn, and Knight.  It also teaches you how to capture pieces, promote pawns, and how to properly notate the moves.  Game tactics such as En Passant, The Fork, The Pin, and The Skewer are also taught.  The Italian Game opening is shown as a good example on how to begin your game. An example on how NOT to open a chess game is illustrated as well.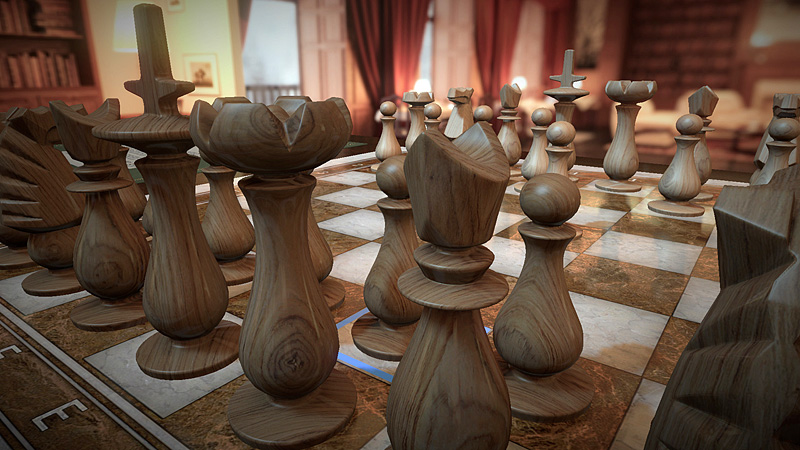 Highlights:
Strong Points: Wonderful tutorials; stunning visuals; relaxing music
Weak Points: Cannot play remote users in real time; cross buy/cross platform not available yet  
Moral Warnings: None!
Once you have the basics down it's time to spread your wings and fly.  You can complete various challenges, play against a live person or computer locally, or search for an online player to play against.  
Local games have several options, including the ability to undo moves. This is disabled by default, as is the game timer.  Legal moves are enabled by default and show you where you can place your selected piece.  There are many difficulty levels, and I have managed to lose to, as well as be stalemated by, the lowest one.


Computer difficulty levels:
Monkey

Novice

Apprentice

Thinker

Challenger

Expert

Scholar

Wizard

Master

Grand Master
Once the difficulty and options have been set it's time to make the game look pretty.   There are various piece styles including Staunton, Checker, and Williams.  Depending on the style you pick, the materials available may include: Crystal, Gold vs. Silver, Marble, Metal, Stone, and Wood.  Last but not least, the location must be set.  The three included with the standard version include: Library, Penthouse, and Museum.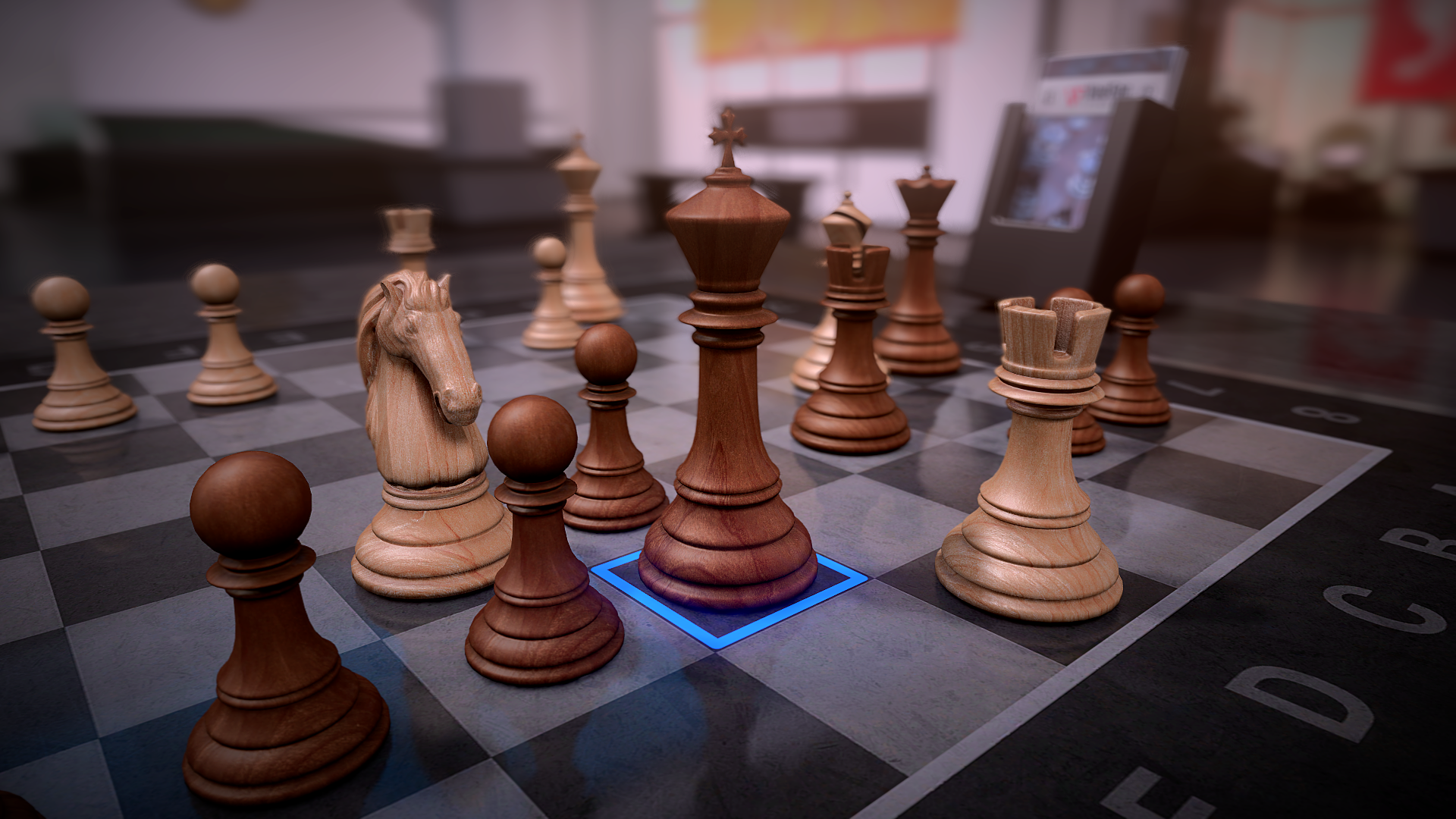 Score Breakdown:
Higher is better
(10/10 is perfect)
Game Score - 80%
Gameplay - 15/20
Graphics - 8/10
Sound - 8/10
Stability - 4/5
Controls - 5/5

Morality Score - 100%
Violence - 10/10
Language - 10/10
Sexual Content - 10/10
Occult/Supernatural - 10/10
Cultural/Moral/Ethical - 10/10
Playing online has all of the same setup options and you can challenge a person by online ID, friend, and auto challenge.  Recent opponents are conveniently stored for future reference.  When I tried to initiate an online game via Auto-Challenge I received a server error.  Sadly, games are not in real time, but you can have up to six simultaneous games going. 
If you want a quick challenge there are various chess problems where you must successfully complete a checkmate within 1 to 5 moves.  Each level has twenty scenarios each.  Last but not least, there are Chess Tournaments for Beginners, Challengers and Masters.
New and experienced chess players will find a lot to like in Pure Chess.  The visuals are amazing and the background music is soothing.   The music style can be customized to classical, jazz, chill, or nature.  The single and local multiplayer is solid, but the online portion is a bit disappointing in its current state.  I hope cross platform support becomes available soon.