The GDEX was our second conference and it was much bigger than Gamer Grace. We enjoyed our stay in Ohio and felt at home there. I arrived on Friday and got our booth set up as much as I could given the 30-minute unloading time limit and lack of power. Since I had some time to kill before I could check into the hotel, I decided to try some local cuisine and was introduced to fried corn nuggets - those were yummy! Once checked into the hotel, I was planning on utilizing the swimming pool, but some kid threw up into it and it was closed for a few hours. Despite some obnoxious neighbors and kids in the hotel (not mine), I did manage to get some much needed sleep until Jay arrived at 12:30am. Thankfully, on Saturday we had enough time before the doors opened to the public to finish setting up our laptops and Oculus Rift.
Even though they had a nice VR exhibit with several games, our VR setup got a fair amount of use on Saturday. On Sunday, the attendance in the exhibitor hall was much lower and it was only used once or twice that day. I don't know how many people attended the seminars but the exhibitor hall didn't seem to have 4,000 people as advertised. On the other hand, the classes were scheduled back to back and didn't give guests much free time without sacrificing a class to attend.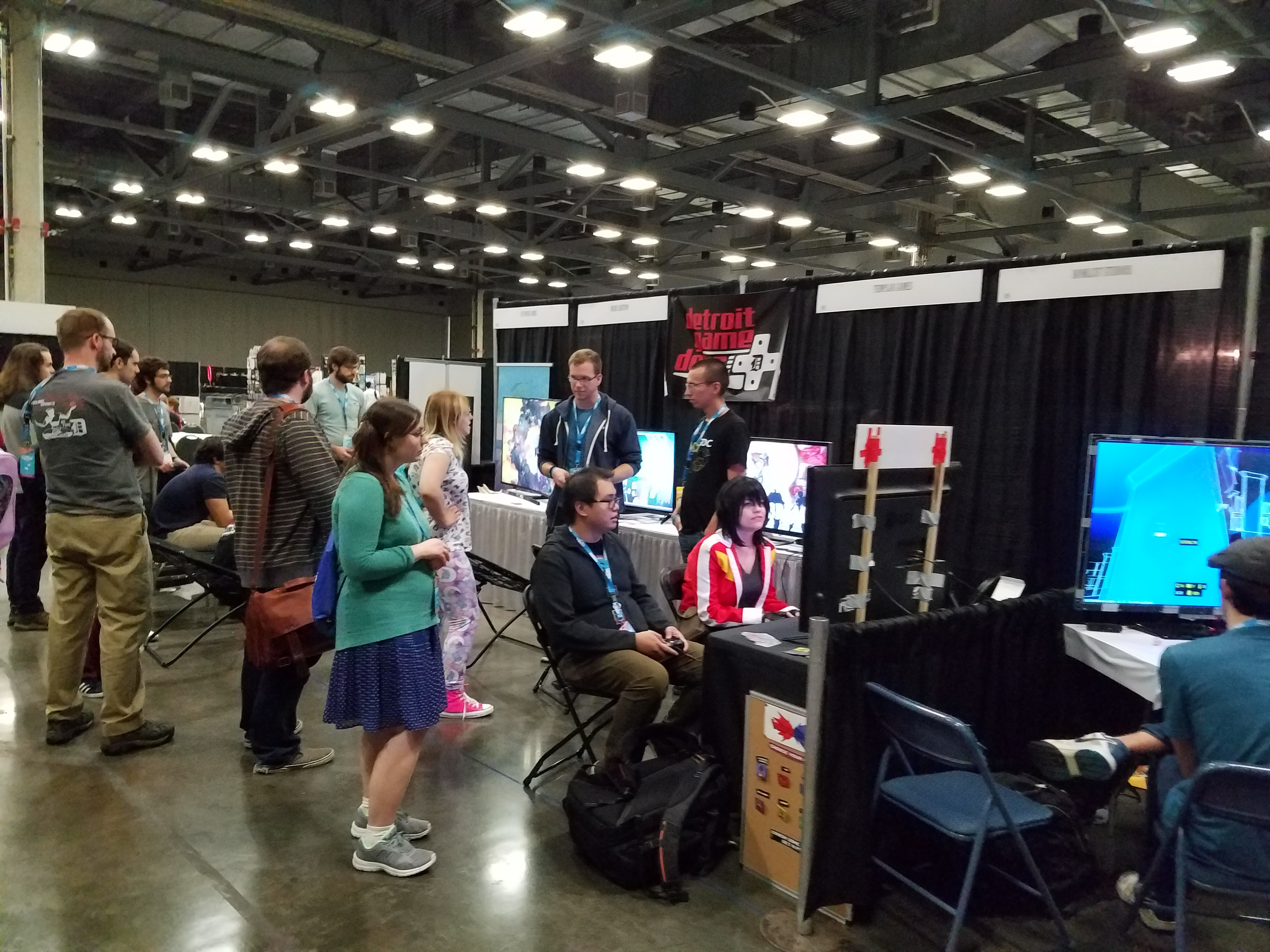 One highlight of the conference was meeting one of our reviewers, Gamer4Christ, there. Until this year, she never heard of GDEX! We also met a couple of developers (Hullbreach Studios and Schell Games) whose games we have reviewed (and they were still happy to see us!).
There were a lot of exhibitors present and many promising games being shown. Some charities like Extra Life and Able Gamers were there as well. We were not the only gamer reviewers present and we handed out plenty of business cards and made some new contacts. Our review queue has grown because of this conference! That's a good thing though as many of these games are family friendly and deserve to be promoted.
Many Christians stopped by our booth and offered appreciation and encouragement for what we're doing. We were not the only Christian exhibitors as representatives for The Bible Project were two booths down from us. Some of the game developers we got to know are Christian too!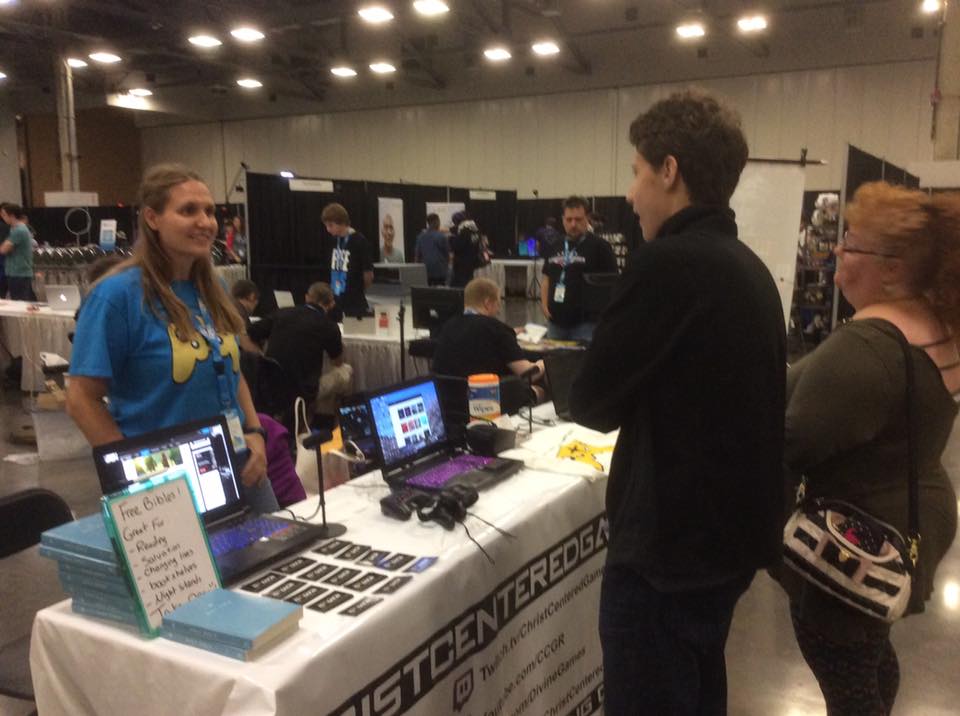 Our biggest goal at this convention was promotion and awareness. So many people stopping by our booth did not know that we existed! Many of our business cards were taken and people wanted to tell their pastors/priests about our ministry. Despite a few Bibles being returned with (broken) promises of picking them up later, we still gave away about a dozen to good homes. We didn't want to force them on people and we hope and pray that the people who took them are blessed by them.
Although we didn't sell any shirts or action Bibles, I still consider this conference a success. I'm smacking myself for forgetting to bring the bumper stickers that we have. In the end, it was great interacting with the gaming and game development community. I look forward to returning next year, Lord willing.