Inkspirations: Fruit of the Spirit
Written and illustrated by: Lorrie Bennett
Published by: Health Communications, Inc.
Released: August, 2016
Price: $10.99
Thank you, Health Communications, Inc. for sending us a copy of this coloring book to review!
Although the health benefits of coloring have been documented for decades – including by Carl Jung in the early 1900s – there has been a recent resurgence in this trend. Adults have used coloring to relax the body, focus the mind, and train fine motor skills. The marketplace has reflected this, and it seems that you can't go anywhere without finding coloring books for adults anymore.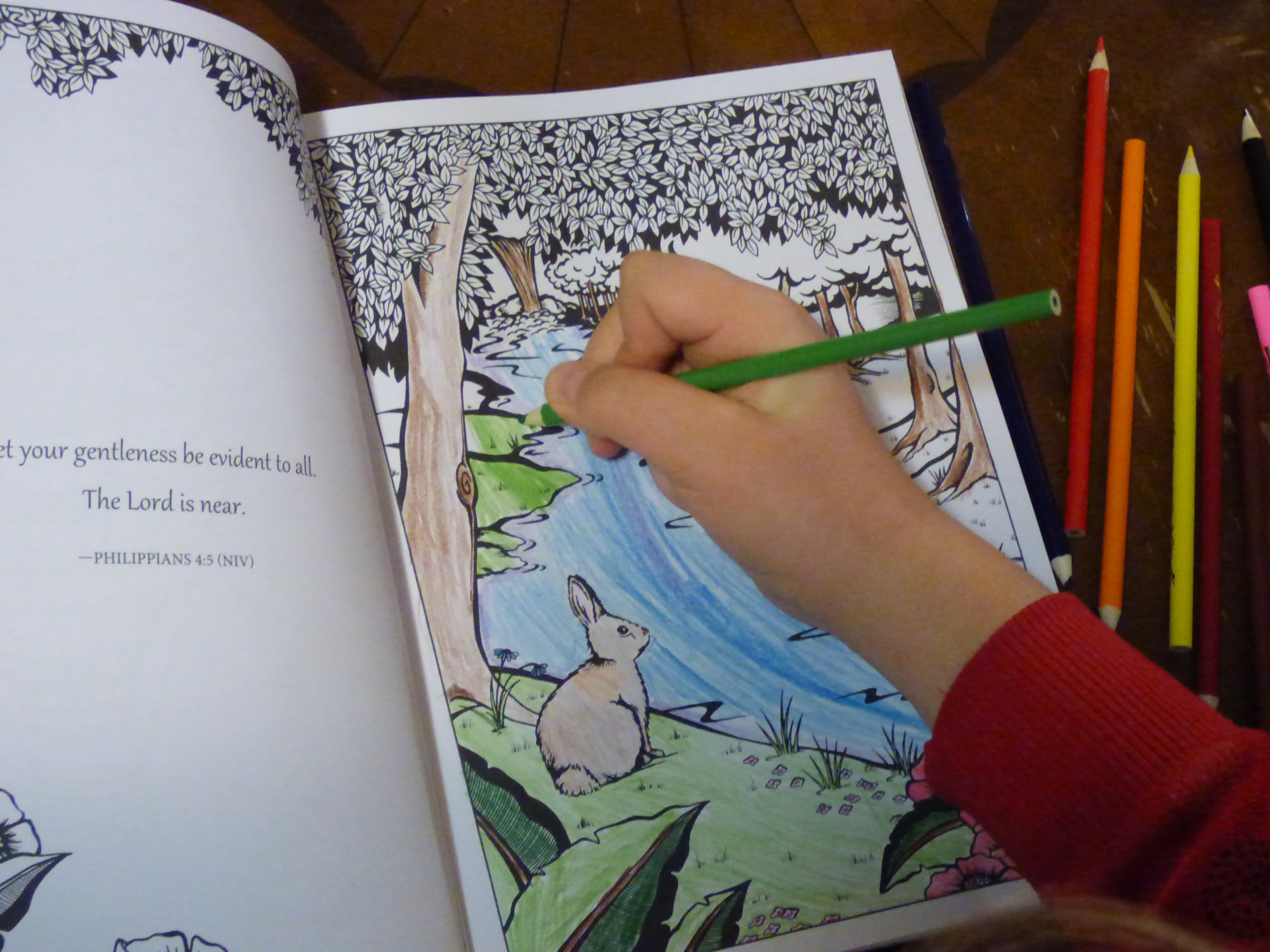 These coloring books often stand out from those for children by having more detailed and elaborate pictures, a higher quality paper, and sometimes hidden objects to locate as well. Health Communications, Inc. has decided to add another element to the genre of adult coloring book – scripture references. The copy that we received was illustrated by artist Lorrie Bennett, and each illustration is accompanied by a verse from the Bible on the facing page.
The paper is of a high quality, and handles crayons and colored pencils quite well, including the Mr. Cuya colored pencils we received to review a while ago. I was able to erase the colored pencil as well, and barely a smudge remained. The same can't be said with markers, though – both Sharpies and Mr. Sketch colored markers bled through easily. Fortunately, I colored outside the margin, so the picture itself wouldn't be damaged. Each page is perforated, so once the picture is completed, it can be separated easily from the book to display.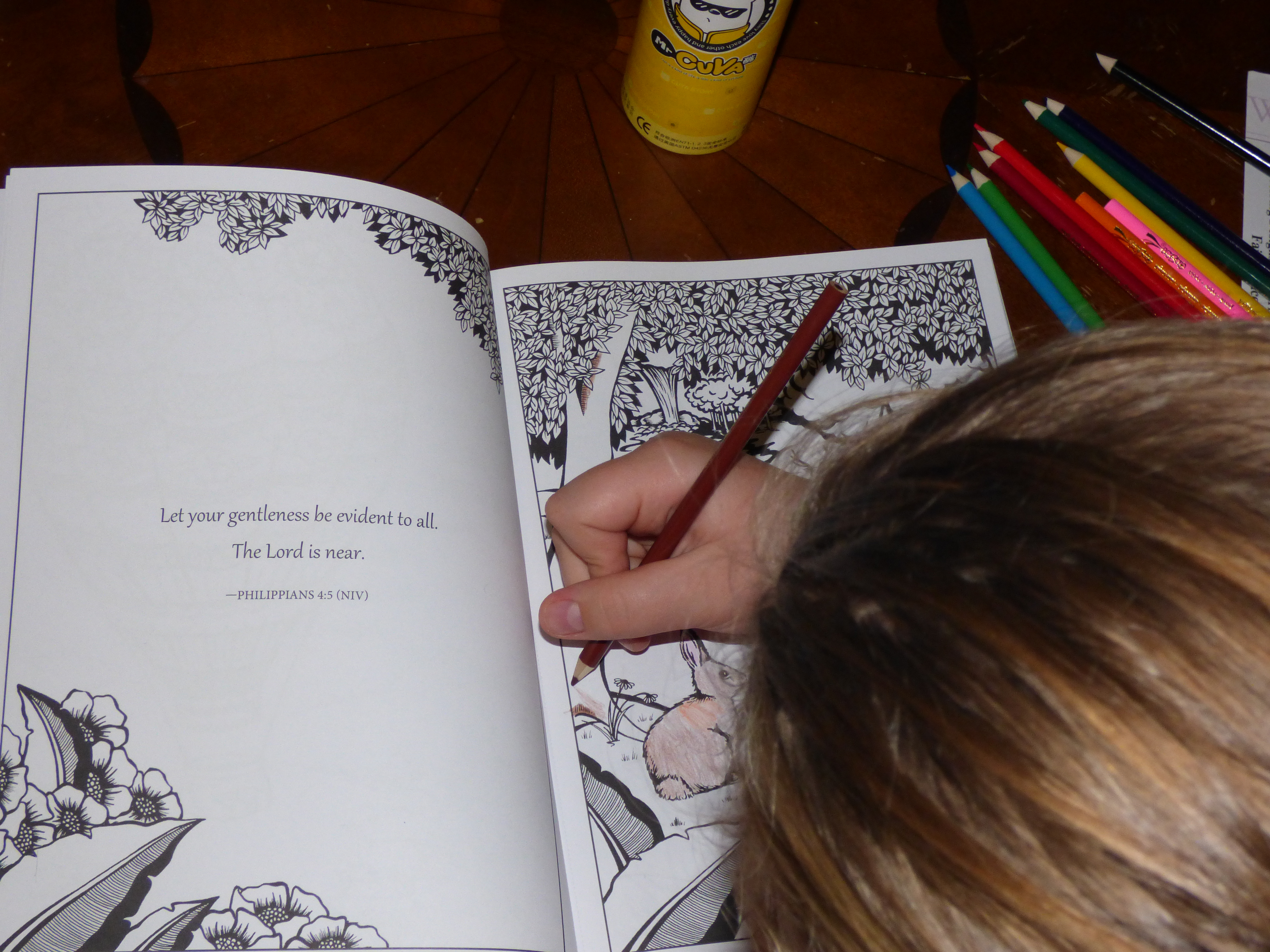 There are a total of 32 pictures to color in the book, not counting the facing pages which contain the scripture and a few border illustrations. The complexity and subject matter varies, from animals and teacups, to abstract designs that reminded me of a patchwork quilt. My oldest daughter (12 at the time of this writing) was fascinated with the illustrations, and looked forward to giving them a try herself.
One part of the book that I found surprising was the introduction. Printed on glossy paper are some instructions as to how to use the book. Although you may not think that a coloring book needs instructions, the tips it provided were quite useful, with recommendations of complimentary colors and blending techniques that go beyond the concept of simply filling in the area between the dark lines. The book also contains examples that other people did of some of the illustrations, to provide inspiration for those who are trying to decide what to do.
Looking at their Web site, it appears that you can sign up on their mailing list and receive free coloring pages. For those wondering about adding these coloring books to their library – or their daily relaxation routine – it could definitely be worth a look!