Since evidently, every post needs to be moderated before posting, I'm afraid my posts sarcastically challenging Christianity might never see the light of day. So, Mr., Ms. or Mrs. Moderator, I ask that you approve these posts despite the obviously troll-like nature of my profile. Think of it as a sort-of brain-training exercise for your Christian peers.
Anyways, Leviticus 25:44-46! Still from the Orthodox Bible, still the original, still the Old Testament!
"As for your male and female slaves whom you may have: you may buy male and female slaves from among the nations that are round about you. You may also buy from among the strangers who sojourn with you and their families that are with you, who have been born in your land; and they may be your property. You may bequeath them to your sons after you, to inherit as a possession for ever; you may make slaves of them, but over your brethren the people of Israel you shall not rule, one over another, with harshness.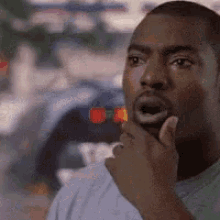 So... Uh...
I really don't know what to think here, since it displays both slavery and racial bigotry as positives. I have to wonder how many Christian have actually read the OG OT in detail because this seems to be drawing the line very frickin' clearly.
But hey, I dunno, maybe there's some unknown fact that undoes all of this.